FPL Captain Picks Gameweek 7
Welcome to FPL Captain Picks Gameweek 7
Dusty Bin
Having somewhat recovered their collective credibility in GW5 could our writing team go back-to-back successes? Erm… no.
Kop topped the class this week with Kane, which probably says more about the others than him. He got 5.
AT at least got a clean sheet from Bruno. Wonderful. He got 3.
Jamesimmo went obvious with Salah. And got 2.
Matt went with the usually ever so reliable DCL. And got 1.
We couldn't even complete the phrase '5, 4, 3, 2, 1' properly.
As for The Confessional it looked like an episode of Harry Enfield with so many (Egyptian) scousers involved. There were a couple of Kanes to buck the trend but no Sons to colour the mood.
We shall let them off though as it was a strange old GW all round, a trend that we are all becoming accustomed too. Let's go see what this week brings us as Kop persists, Rosco and Init wilfully return and GP gets forced to!
Kop – Ings vs Aston Villa (A)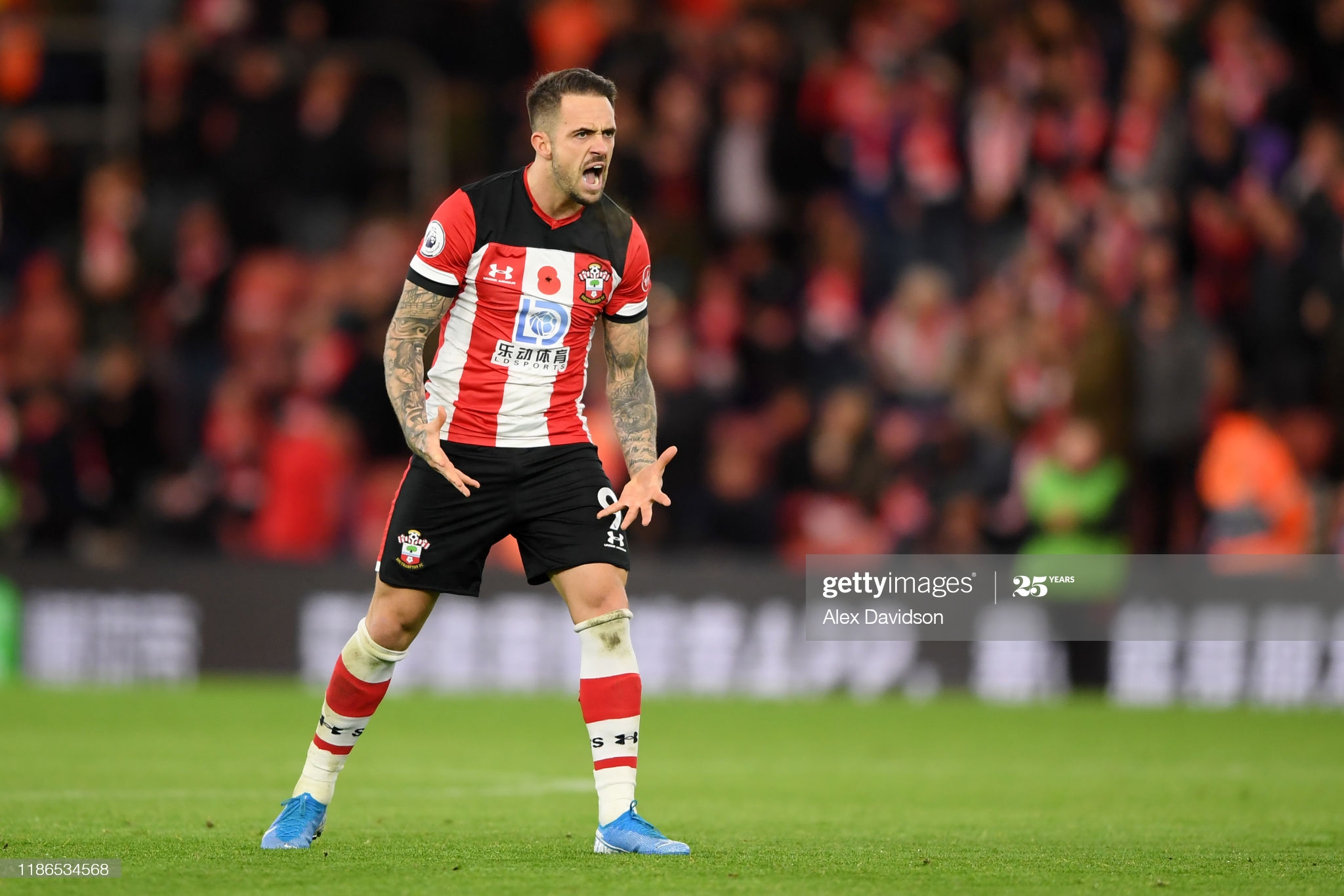 5pts! I'm back in the game. Take that suckas! Ok, so perhaps I'm getting a little carried away but given my record to date, 5pts (let's call it a double digit haul, when doubled) is worth singing & shouting about.
That's enough about last week, onto this week. Danny Ings. Why Danny Ings? Well, why not?! To be perfectly honest, I think I had a rush of blood to the head when I picked Ings. For some reason I thought I'd pack this short piece out with stats upon stats. But, no. Don't get me wrong, his stats are decent but they're just not what I was hoping for.
It's not just about stats though. Goals & assists are what wins prizes and he's already picked up four goals and two assists. Encouragingly he appears to be forming a partnership with Che Adams and this saw him pick up his two assists last weekend. He only picked up two assists over the entirety of last season.
Now you might wonder why I'm tipping Ings when he's away to Villa this weekend. The same Villa who have the best defence in the league. However, they came back down to earth last weekend when they were thumped 3-0 by Leeds. Against Leeds they conceded a staggering 20 goal attempts from inside their own area and gave up a total of nine attempts on target.
Danny won't let you down!
Rosco – Kane vs Brighton (H)
When the GW7 post-deadline captain stats are released, it'll be a straight shootout between Harry and Mo, make no mistake. Sure, there'll be cool kids going for Son or Mane, and the team of the week will be won by some dude from The Middle East with 106 teams, crusty socks under the bed, and a TC on Brewster, but for the rest of us it's once again a difficult choice between the Egyptian king and man of the moment Harry Kane.
I feel like I've been through the wringer with Harry. In seasons past I've literally ripped apart my team to accommodate him, I celebrated his back-to-back hat-tricks during 'Kane exit' (it was a Twitter thing) and I've looked on with dismay as Harry seemed to be headed for the scrap heap; his positional play seemingly heading further and further back. Fear not, Harry's back. You can knock Jose all you want, but he has to surely take some credit for Harry's transformation from a traditional Centre-forward, to a number 10 with the kind of vision, passing range, and all-round understanding of the game that makes you wonder why he hasn't been playing this position his whole career. His partnership with Heung-min Son is a joy to behold, literally. When Son scored the winner against Burnley on Monday, who was the first person he looked for? 'Did you get the assist Harry' asked Son as Harry ran to congratulate him. It was a nice moment. That was his 8th assist of the season, the most he's achieved in his 8 years in the EPL and we're only 6 games in. Add that to the 5 goals and 9 Bonus points he's picked up in those 6 fixtures and Harry is sitting pretty on 65 FPL points, second only to Son (69).
There is a caveat, there always is. Their opponents Brighton have conceded the fewest shots in the league (44), reassuringly they have also conceded the second-most goals (12), make of that what you will. With a win, a draw, and loss from their 3 away fixtures, on the surface they look no walkover. Jump back to GW4 when they shipped 4 goals at Goodison and things look a little more promising. We can bounce stats around all day, hell, with little time and effort you can bend them to whatever narrative you're pushing. So, how about we end with these stats, no player can top Kane's 29 goal attempts*, and no other player even comes close to the 8 big chances he's created. Harry is a man in form, his points over the last 6 read 2,21,5,16,16,5. 21 is the next logical number in the sequence right?
*Salah also has 29, see what I mean about bending those stats!
Init – Salah vs West Ham (H)
Challenge accepted Mr Rosco! But before I get on my 'Salah is the better all round player & the stats bear it out' horse let me just begin by saying that I come into this a bit grumpy with 'ol Mo! Not because he almost blew the title race wide open by scoring against Everton (he ultimately failed to(o) :mosking: ) but rather because I, like many, many, many more, stuck the armband on him last week only to see him blank. I blame AT though, obviously. Even though Jamesimmo tipped him…
That said I'm happy to let by-gones be by-gones, so let's crack on with this little stat-off!
PENALTY AREA SHOTS
Salah 3.7 vs 2.2 Kane
1-0 to Mo!
GOALS PER GAME
Salah 1 vs 0.8 Kane
2-0.
TOTAL DRIBBLES
Salah 5.7 vs 1.8 Kane
Becoming a rout this!
SUCCESSFUL DRIBBLES
Salah 2.5 vs 1 Kane
4…
UNSUCCESSFUL DRIBBLES
Salah 3.2 vs 0.8 Kane
And he makes it 5!
UNSUCCESSFUL TOUCHES
Salah 4 vs 2 Kane
He's even better at the bad stuff…
DISPOSSESSED
Salah 2.8 vs 1.5
See..
AERIAL DUELS LOST
Salah 1.3 vs 2.7
He's even more proficient in the air, who knew!
MINUTES PLAYED
Salah 540 vs 534 Kane
Clearly more durable and trusted by his manager.
SHOTS PER GAME
Salah 4.8
The most in the league*
10-0, across all departments. You couldn't make this sh*t up!
Liverpool seem to be getting a bit of grief for not quite being at the races but the reality is that they are in 2nd in the league (only to Everton), they are the 2nd top scorers at home (only to Everton) with an average of 3 per game (Everton have 3.667). Mo himself has 3 goals at home (DCL has 5) with 27 home points (DCL has 29). Damn it, forgot I was supposed to be comparing him to Kane! Let's just take it as read from all of the above stats that he is beating him hands down at home too** :hippo:
*Kane also had 4.8, but whatever…
**He is!
GP – Son vs Brighton (H)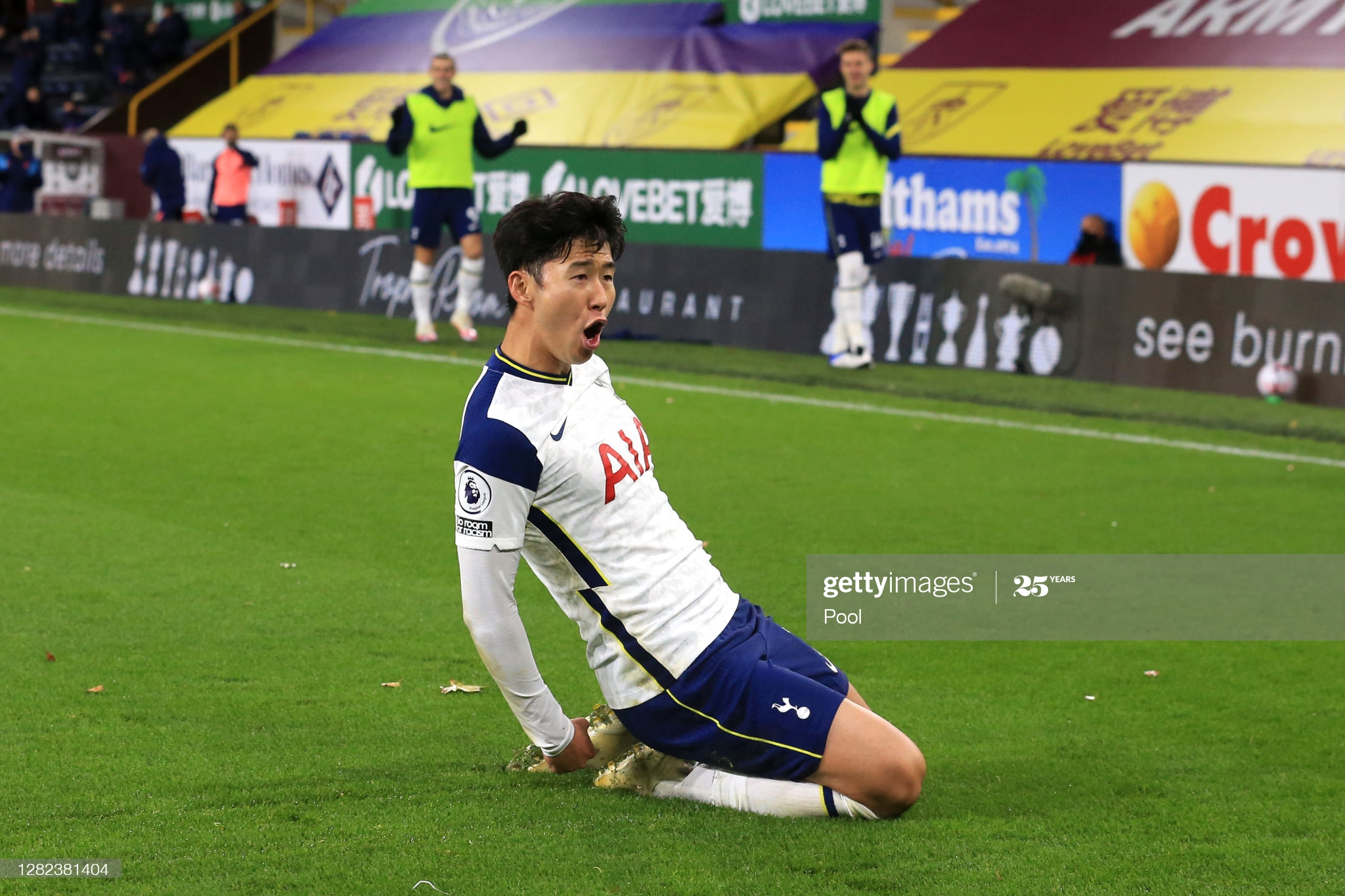 Regular readers will be unsurprised to hear that yours truly picks Mohamed Salah …..*exasperated* again.
Kidding! I'm all in on Heung-min Son this week.
Spurs host Brighton on Sunday on the much despised Sky Box Office (grr) – do we let our captain pick be guided by what we can see without paying £14.95? No! We get on with our lives around the time of the game and just assume that those pings on the phone are GOAL – SON, ASSIST – SON etc.
I'll caveat this by marking your card for Spurs Thursday evening trip to Antwerp to see what if any involvement is needed by the South Korean. Although he might not be needed – like the opening Europa League tie against LASK – Son did get a run out for the last half hour and inevitably, scored.
Even if the same happens this week I wouldn't be too concerned. Spurs play late on Sunday and travel-wise, Antwerp is little more than an 'up in the air for a look' journey for the Londoners. Going to Glasgow from London takes twice as long!
Gameweek Six just completed and he has FOUR double-digit hauls already. When he goes, he goes! Brighton can't keep a clean sheet. Sometimes the most obvious pick is the correct Son.
The confessional…
This is where we ask our entire writing team to tell us who they think they will pick this week…. There are more caveats and get out clauses than a Lionel Messi contract but this is their initial gut feeling based upon who they actually own.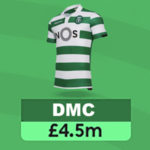 DMC — Harry Kane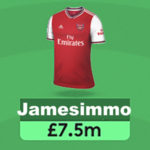 Jamesimmo — Harry Kane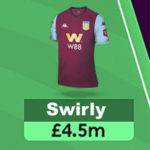 Swirly — Mohamed Salah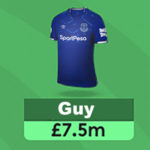 Guy — Harry Kane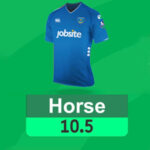 Horse — Heung-min Son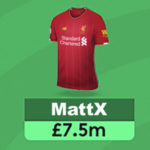 Matt — Harry Kane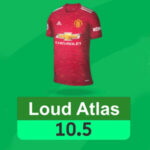 Loud Atlas — Mohamed Salah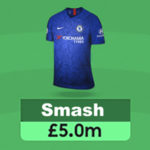 Smash — Mohamed Salah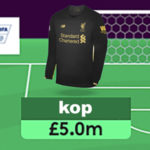 Kop — Harry Kane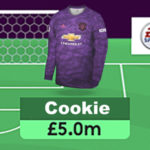 Cookie – Ademola Lookman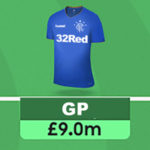 The Gallant Pioneer — Heung-min Son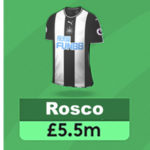 Rosco — Harry Kane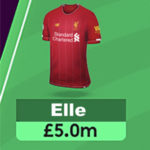 Elleffcee — Mohamed Salah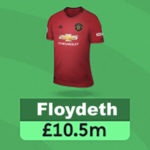 Floydeth — Mohamed Salah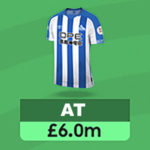 AT — Mohamed Salah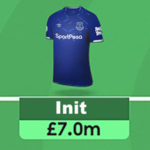 Init — Harry Kane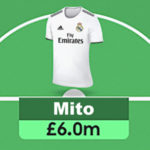 Mito — Heung-min Son
VOTE ON THIS WEEK'S CAPTAIN POLL GW7
Thanks for reading FPL Captain Picks Gameweek 7.
FPL FIXTURE TRACKER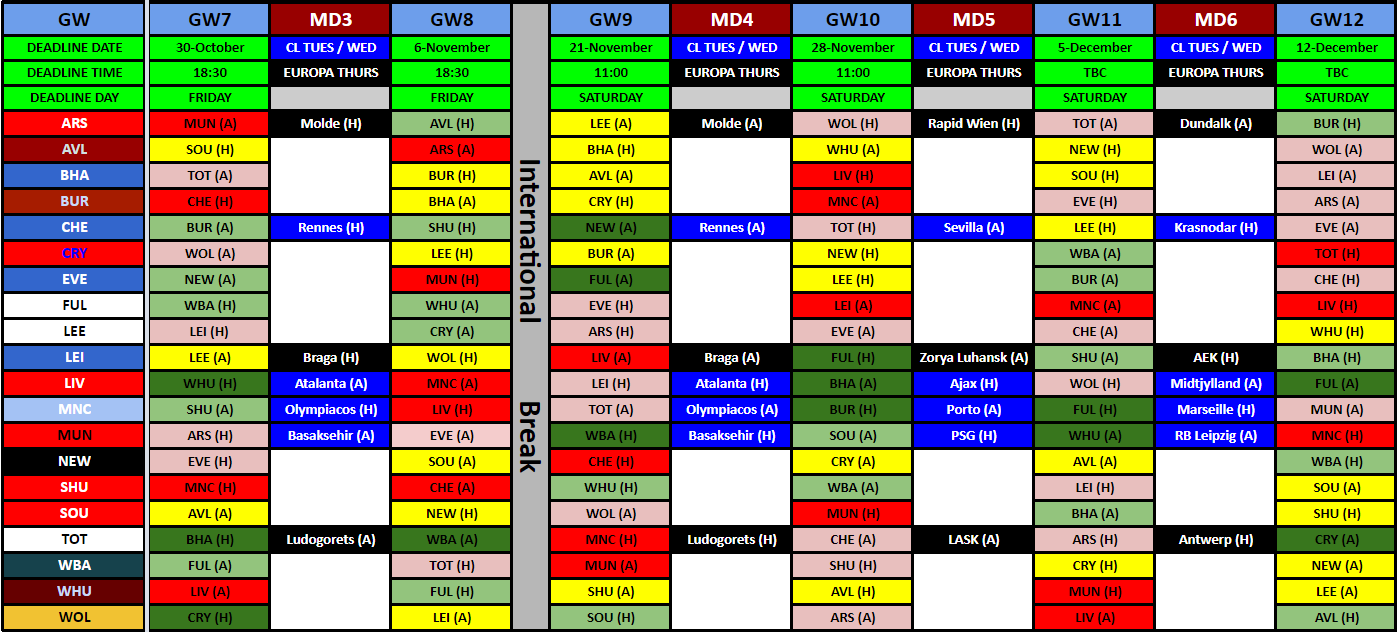 FIXTURE TRACKER LINK
Fantasy Football 247 League Codes:
All prizes must be claimed within 30 days of the final GW.