FPL Captain Picks Gameweek 8
Welcome to FPL Captain Picks Gameweek 8
Strange Times
Let's begin with our now usual round-up of how the team fared with their Captain Picks last time out. Four picks returned three goals, but suprisingly only one bonus point between the lot, which is odd. The only player who didn't return was Son vs Brighton, which again felt odd. But we are living in strange times and is anything really a surprise these days?
Kop: Ings. Got a goal for 12 Captain points. And then got himself injured. Ings that is, not Kop.
Rosco: Kane. Also got a goal for the same tally. Kane that is, not Rosco.
Init: Salah. Trumped Rosco and Kane in the stat-off. Some would call it a thrashing, 16-12.
GP: Son. 4 points, enough said.
Let's go and see what Matt, Swirly, Smash and Cookie make of this week:
Matt – Timo Werner v Sheffield (H)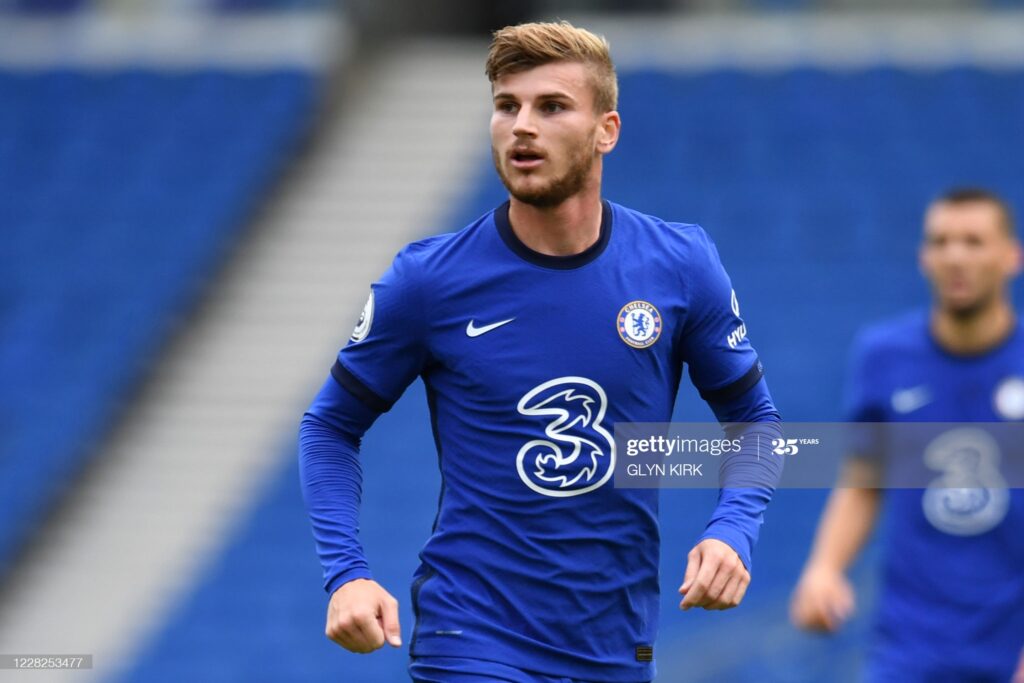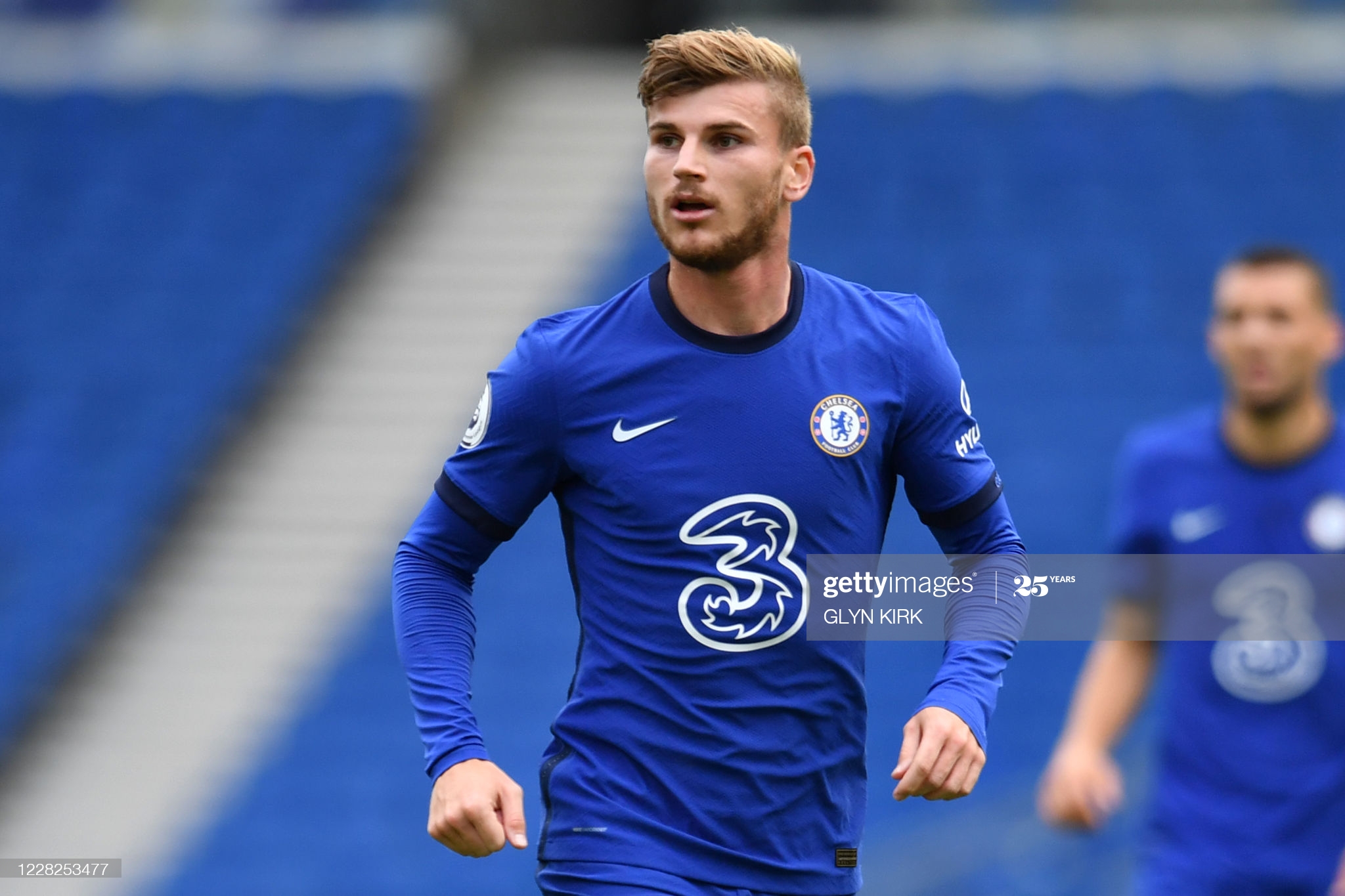 A few weeks ago I did not think I would have Werner in my team let alone tipping him for the captain's armband. One of those things came true as I sold Werner in GW4 for the in-form DCL (read Swirly's part for more on him). Now at first I thought this has come back to bite me as Werner turned around and scored 2 goals and an assist in GW5. Werner has also scored another goal since I sold him last weekend against Burnley after being a late replacement off the bench before the match started.
In the grand scheme of things buying DCL in GW4 has been good as I got some price rises and 21 points from the surprise challenger for the golden boot. With DCL getting a goal in three of those four games; for me this is consistency and as they say "consistency is key"! But consistency doesn't always mean more points as Werner has grabbed 27 points in the exact same time frame we are looking at. One could then say that selling Werner for DCL was in fact not a smart move as I lost out on six points! There are two camps of thought here, one being I got price rises from DCL and some points; the other being I missed out on 6 points from Werner. Now I would prefer all the points I can get so on paper I should have kept Werner and took the price changes on the chin.
Except I don't exactly think too conventional and really in my mind those with Werner got very lucky this weekend. Don't forget he wasn't even starting the match unless Pulisic hadn't got injured in the warmup! I am meant to be convincing you to put the armband on the German so let me just attempt that right now.
Yes, Werner could have started the game from the bench last weekend but he didn't and went on to play 90 minutes. This suggests to me that Lampard was just experimenting with the side or perhaps just trying to give Pulisic some minutes for fitness. If Lamps had worries over Werner wouldn't you think he would have been subbed off? Not only has Werner played 70+ minutes in every game but he has not received any cards and has gained four bonus points. I can see this to continue as no forward has received a card against Sheffield this season which will always put Werner in the running for bonuses. Sheffield have also not kept a single clean sheet in any game this season conceding ten goals in seven games. This is a big change from the heights we saw last season when they only conceded 39 goals in the entire season.
Overall with Chelsea improving, Werner seemingly settled in now and the rest of the team returning from injury, coming up against a leaky Sheffield side; why not cap the young German? He's seemingly now on pens too, having scored two of them vs Rennes in the CL. I just might have to bring him back in!
Swirly – DCL vs Man United (H)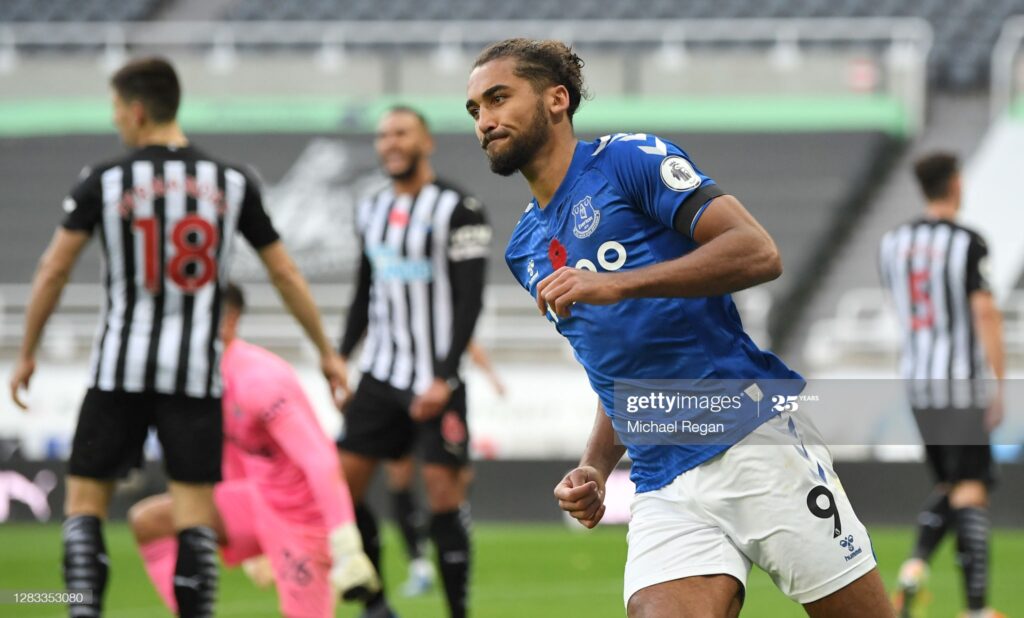 Whilst he may not be the firm favourite for the captaincy this weekend, as you'll see with the confessional below, I'll just make a point for Dominic Calvert-Lewin being in your thoughts for the armband.
For a start, there aren't many certainties in life, especially in FPL this season, however DCL scoring in a match looks to be something you can depend on – apart from his one-point score in the 2-0 loss against Southampton, of course. Against his opponent this weekend, Man United, the 23-year-old has already scored one and assisted another in three games against them – and that was at a less prolific time than now! Indeed, in the last six meetings between the two sides, there have been 17 goals – of which the Toffees have accounted for nine of them – and so you would think the trend of the ball hitting the back of the net would continue here. That's before you even look at the fact the Red Devils have conceded 13 goals in just six games so far this season, only four other teams in the league have conceded more. And if Istanbul Basaksehir can score two against them….
Smash – Kane vs West Brom (a)

Death, taxes and Harry Kane. Sometimes it's for the best to go for the obvious things in life. Harry Kane is that obvious thing in current form! Harry Kane has 71 fantasy points so far this season which is more than any other player in the game. He has a quite staggering 6 goals and 8 assists so far. He will most certainly be the most popular pick for the armband this GW as Salah is facing Manchester City this week.
The case for Kane: well where to start… We are talking about one of the most in form players in the league facing the worst defences in the league. Harry has had the second most amount of goal attempts in the league so far behind Salah on 31! With an xG of 5.84 he is also second behind Callum Wilson which shows the high level Kane is performing at. Kane has created the most amount of big chances in the league with 8 and if that's not enough he's nailed and is on pens.
If you are not convinced by Kane himself how about the opposition. It's West Brom this week on the back of losing to Fulham who are considered themselves to be one of the whipping boys. They sit 18th in the table and have conceded the most goals in the league with 16. That's right even more than Liverpool. They have conceded 92 shots so far this season which is the fifth worst in the league. They have an expected goals conceded at 13.11 which is by far the highest in the league. This basically means they are expected to concede a lot of goals if you need to ask. This week they are facing Kane and Son instead of Mitrovic and Lookman so based on these stats we would expect Kane and Son to have some fun. Sometimes the most obvious answers are right in front of you and this week that's Kane!
Cookie – Hector Bellerin vs Aston Villa (H)

While Kane and Son will be the popular selections this week, those with slightly more adventure and cojones will look to go against the grain. Michail Antonio would be a great choice if he was passed fit but that looks 'iffy' at best at this point. I also like the look of Ziyech at home to Sheffield United but the Blades don't tend to concede many (2 at Liverpool and a long range effort vs City).
So what to do but revert back to the tried and trusted defender selection! Now my critics may suggest it doesn't always work and they may have a point. But when it does it feels like a proper lottery win….and it's even better when it occurs on the last match of the game-week. A Sunday night sensation. It would be even better if Kane and Son have not turned it on vs The Baggies. And let's face it both have looked tired and somewhat fatigued in their last couple of matches.
But I'm not here to downplay Kane and Son. Nor however am I here to question which Spur I should captain and agonise until the deadline bell rings and then fret for two days that 'I may have got it wrong'.
I'm here to propose Bellerin, the Spanish full back who has played every minute for Arsenal in the league this season. Horny Hector has two double digit hauls already this term and two assists and is part of a defence that has conceded the least amount of goals in the division so far. Arteta has transformed Arsenal from an attacking side who couldn't defend to a watchful, tactically astute side who can sit back, soak up pressure, defend well and counter effectively. It's amazing what dropping David Luiz achieves. You see, Arteta knows what he's up to.
We all saw how Villa struggled vs a tactically intelligent Leeds side and the Villains will struggle too on Sunday evening. Forget the three late goals they scored vs the Saints who had switched off with a 4-goal lead. This is a Villa team who have conceded 7 goals in their last 2 and will attack Arsenal, leaving themselves wide open to be put to the sword.
With Bellerin attacking down the right, the defender will have plenty of opportunities to produce crosses and add to his assist haul.
With a price of 5.0mln and an ownership of less than 7% it is a selection such as this that keeps a game-week alive when everyone else's has finished or crumbled.
If you're looking for a Saïss replacement then Bellerin is your man. If you're looking for a differential captain, then stick the armband on the Spaniard.
FPL Health Warning: This is not a choice for the faint-hearted or conservative FPL manager. This is a selection for the brave, the reckless, the 'fck it, nothing else is working' manager.
The confessional…
This is where we ask our entire writing team to tell us who they think they will pick this week…. There are more caveats and get out clauses than a Donald Trump election but this is their initial gut feeling based upon who they actually own.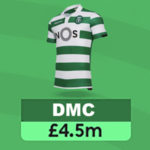 DMC — Kane, Harry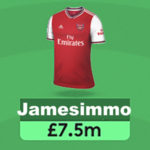 Jamesimmo — Harry ESPN Kane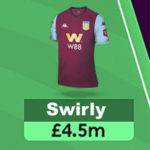 Swirly — Kane (as I'll actually have him) 😀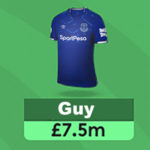 Guy — Kane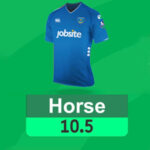 Horse — Harry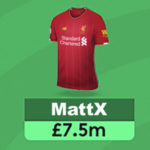 Matt — Kane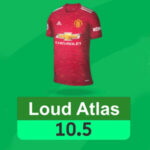 Loud Atlas — Kane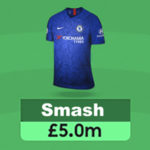 Smash — Kane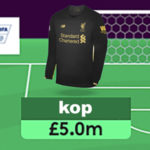 Kop — Kane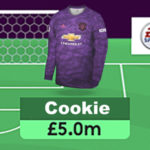 Cookie – Bellerin, honest.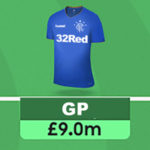 The Gallant Pioneer — Werner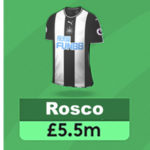 Rosco — Harry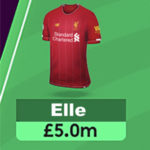 Ellefcee — Harry
Pre lockdown 2 goals, 3 assists.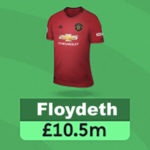 Floydeth — Harry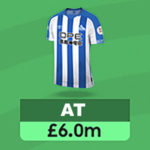 AT — Son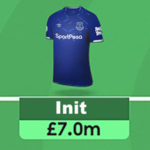 Init — Kane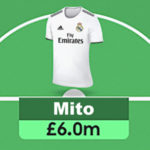 Mito — Kane
VOTE ON THIS WEEK'S CAPTAIN POLL GW8
Thanks for reading FPL Captain Picks Gameweek 8. This article was written by FF247.
FPL FIXTURE TRACKER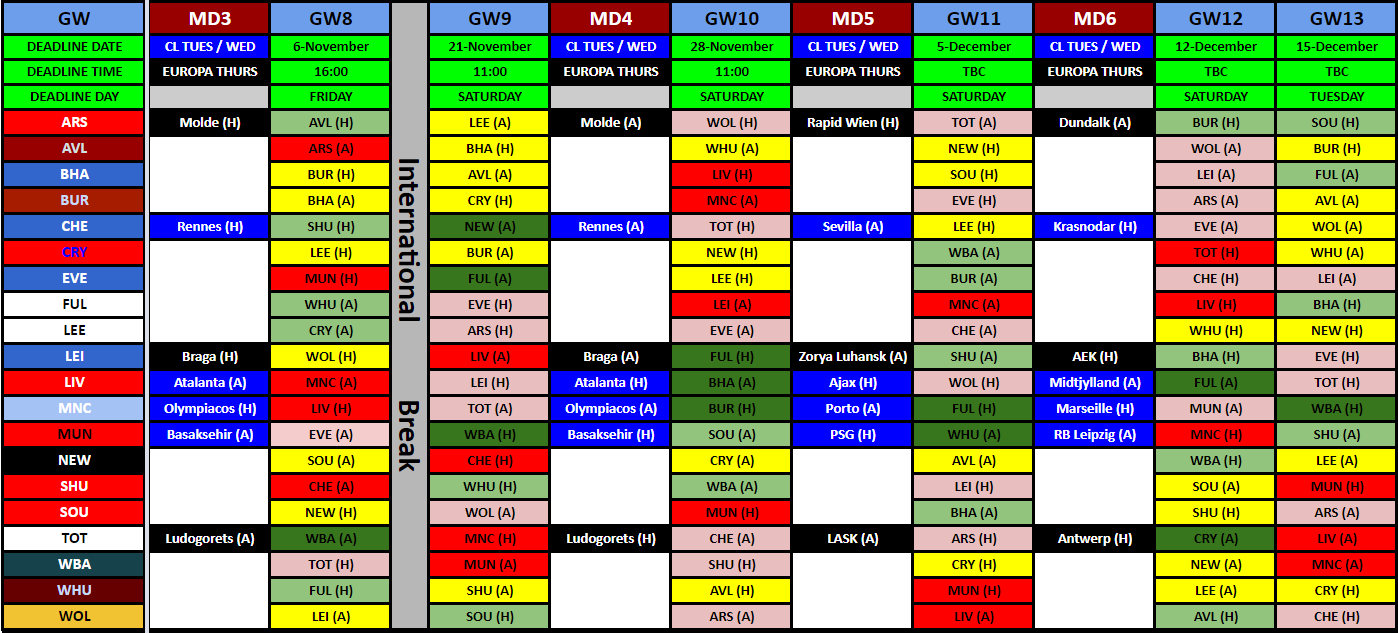 FIXTURE TRACKER LINK
Fantasy Football 247 League Codes:
All prizes must be claimed within 30 days of the final GW.