To help you decide or just confuse you a bit more, we have asked 3 of our writers to pass judgment on what players you would do well to pick up and what players are better left out of the fray. We hope this is a simple straight forward formula that can assist you in your decision making as we ride out this International Break. I avoided including players like Siggy, Di Maria or Costa as there is really no point. There seems to be overwhelming consensus on these cats.
Grab – You need this player on your squad. On the Def/Keeper categories if they select Grab, they will give us a name or two from said team. Eg. Grab De-Gea
Avoid – It's a trap don't get suckered in.
Bore off – If you have him play him, if you don't have him don't bother getting him. Really not worth the extra effort.
Then again they may just go off piste and ramble regardless!


Thanks for reading Grab, Avoid or Bore Off! – Fantasy Premier League 2014-15. This article was complied by Mito21
The FBA Awards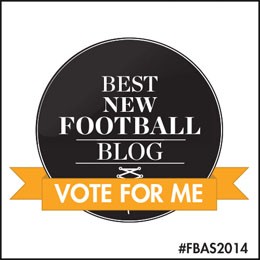 You may have noticed a new banner on the right hand side of the site. We have been entered into the Football Blogging Awards in the category of 'Best New Football Blog'. This is quite a prestigious annual event and we have to say we would love to win it! If you get the chance we would appreciate it if you would vote for us via the links.