Grab, Avoid or Bore Off! – Fantasy Premier League 2021-22
International break time always means one thing, GABO time!
This mostly passive aggressive panel was filled with our fearless feared leader Init, Rosco, who after only one week of doing Init's site duties needed a therapist and GP who tries to always be nice, but has been sneaking in snarky comments on the site. With a crazy first few gameweeks and a crazy transfer window to boot, there is certainly a lot of questions when it pertains to fpl that we all probably have. I have asked once again on the site for any in particular you might want answered and have included the ones I could that were not addressed in other questions.
Well, without further ado, let us see what the boys had to say.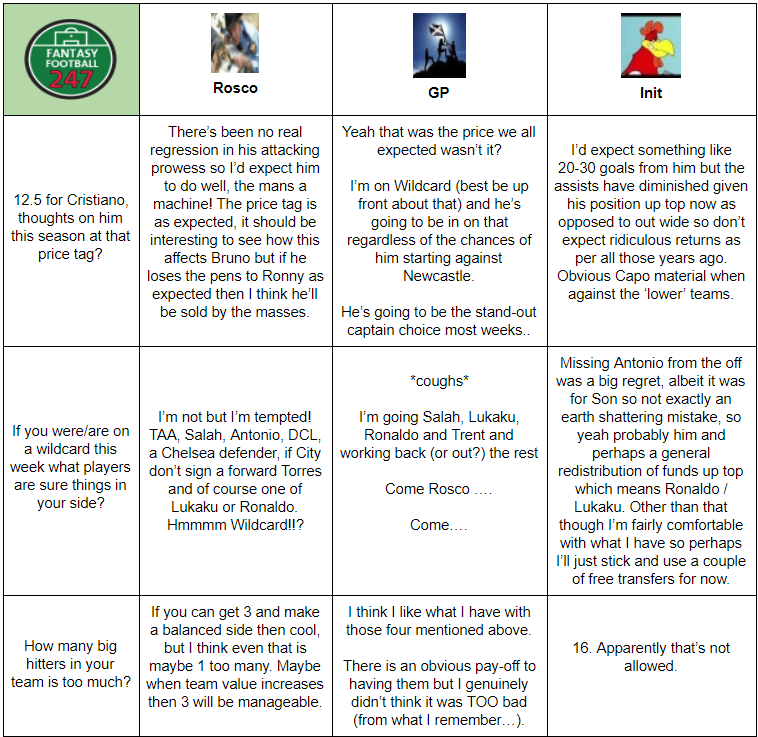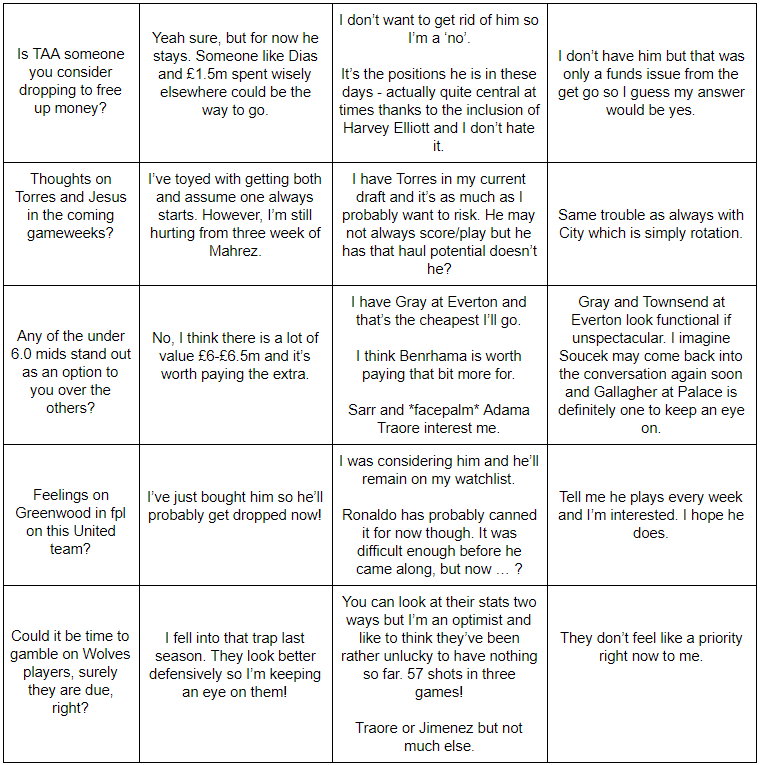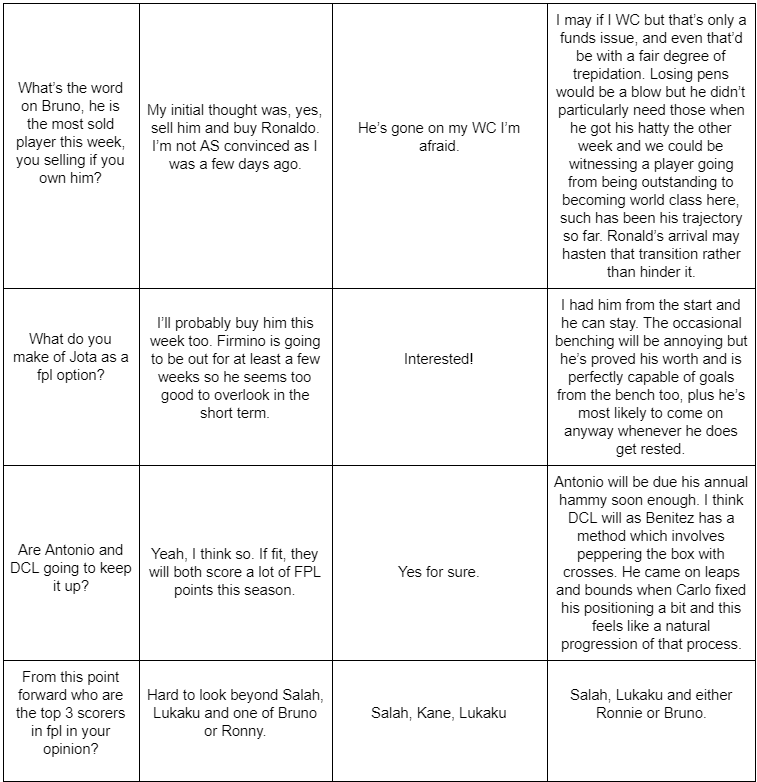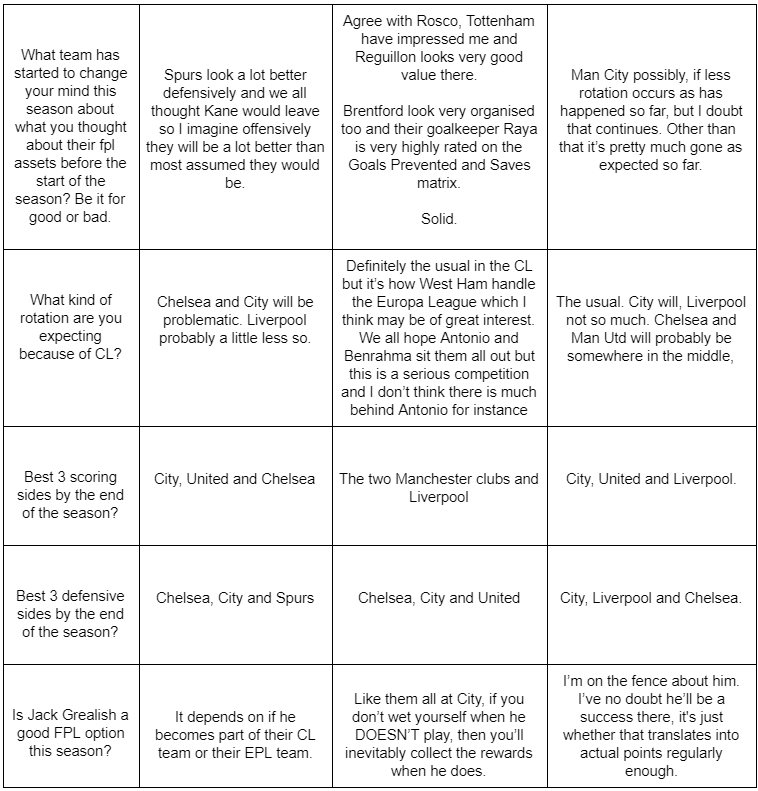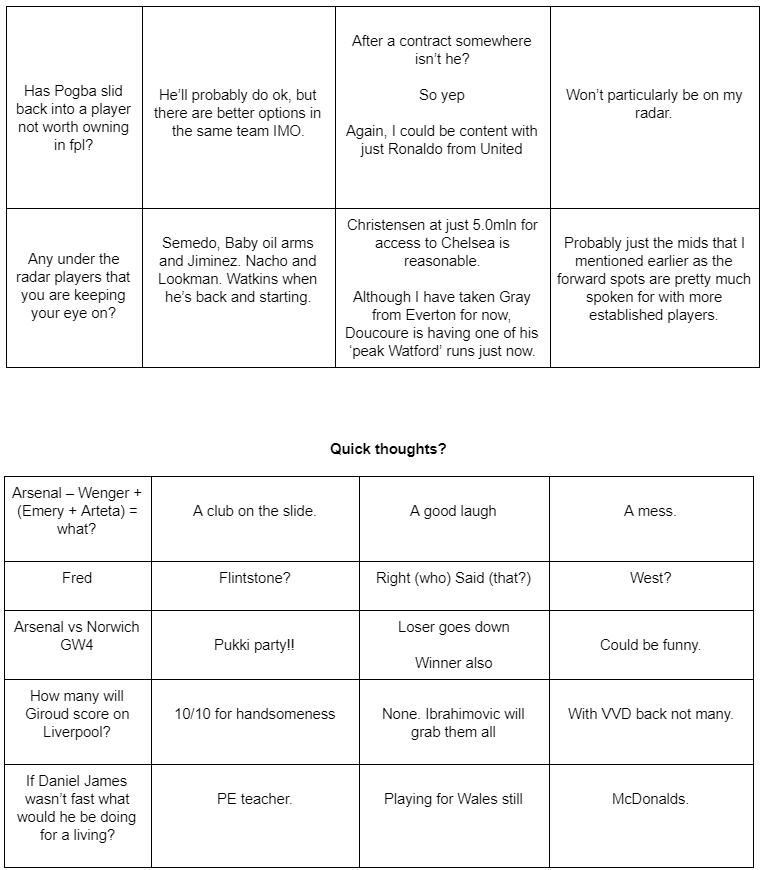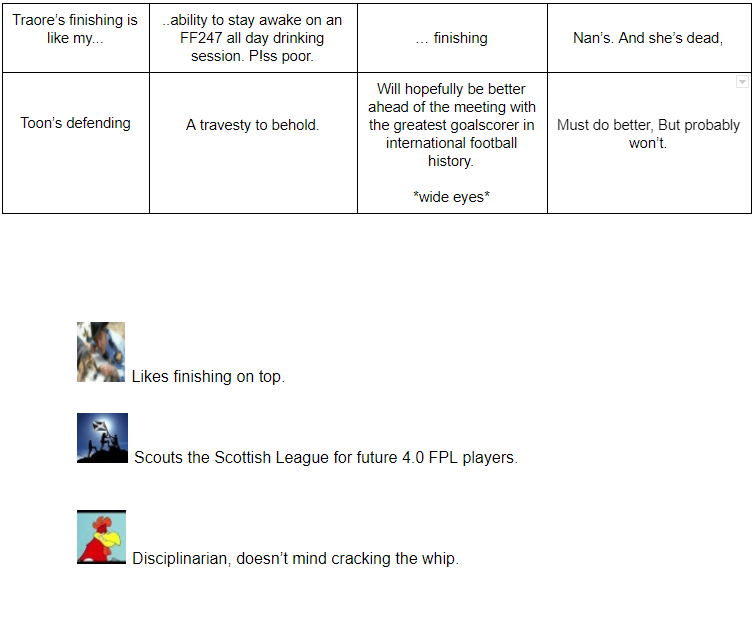 Thanks for reading Grab, Avoid or Bore Off!. This article was written by Mito21.
VOTE ON THIS WEEK'S CAPTAIN POLL GW4
FPL FIXTURE TRACKER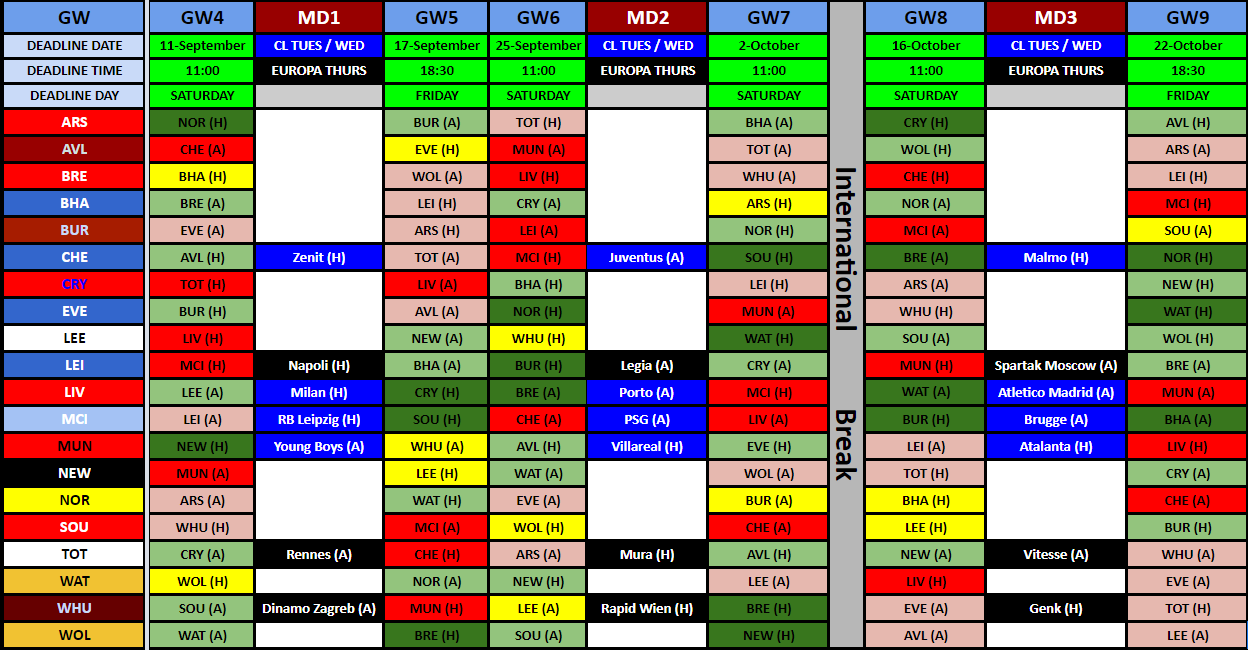 FIXTURE TRACKER LINK
FF247 LEAGUES FOR 2021/22
Fantasy Football 247 League Codes:
Both leagues will be shut to new entrants as of 01/01/22.