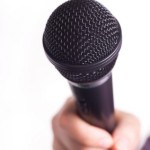 It's been the strangest start to an FPL season that many of us can remember, with experienced managers' rankings taking a huge beating after just four game-weeks. Many managers with a ranking in the top 2mln are actually considered to be doing "ok",  while others have already hit the wildcard button and some FPL Chips have been played with some differing results. Big name players have not performed, Chelsea are leaking goals, the so-called Gooner dream midfield has yet to register a goal, United look like they will never score a goal again, Liverpool looked a solid defensive unit until the Hammers smash and grabbed a convincing victory at Anfield – and in the meantime City are strolling along happily at the top, followed close behind not by Chelsea, Arsenal or United but by Crystal Palace, Leicester and Swansea.
This has led to mass confusion, wildcard frenzy and complete carnage. So where do we turn? Is it time for panic? Should we dump the likes of Hazard, Costa and Rooney? Who better to ask for advice than three experts who certainly know what they're talking about? I had the pleasure this week of meeting up with Matt Martyniak, Kelvin Travers and Simon March. For many of you, these three FPL masterminds will need no introduction, but for those of you who are new to FPL, please allow me to present them to you…
Matt was the global FPL Champion in 2012/13, coming from behind on the last day of the season to claim the crown.
Kelvin was the unlucky recipient of Matt's final day charge that season, but nevertheless conducted a fantastic campaign that season to finish 2nd. Just don't mention Lukaku.
And last but certainly not least Simon is the current reigning FPL global Champion!
Both Matt and Kelvin have appeared on FF247 before, while this is Simon's debut – we welcome you all and thank you for sparing the time to discuss some of the current hot topics of FPL.
[divider_1px]
Simon, firstly congratulations on winning FPL last season and welcome to FF247. How does it feel to be the reigning FPL Champion?
Simon: Thanks! It's incredibly surreal and honestly still hasn't really sunk in. We'll probably have a new champion by the time it actually does!
Hi Kelvin, it's been a strange start to the season for many – have you any specific strategies that you will be using this season to help you achieve another global challenge?

Kelvin: Strange is definitely one word to describe it! I've set a couple of (unwanted) records for myself, I equalled my lowest ever gameweek score – 28pts (GW1), and also managed to fall to my lowest ever gameweek rank – 2,498,178 (GW3). Despite this I'm actually not overly worried by things, I know come GW38 I'll top the mini-leagues I need to top – nothing's won in August. The strange start is probably compounded by other people's use of the new chips, I know some people who've used 2 out of 3 and a wildcard already. My current strategy is simple, don't panic.
Matt welcome back to FF247. You used your first wildcard very early this season, after GW1! Can you explain why you chose to do this and did it produce the result you wanted and are you now happy with your squad?
Matt: Yes I used my first half of the season wildcard immediately post GW1. I am a big advocate of playing the early wildcard as it enables me to jump onto the current players who have the current form, the current fixtures, and also the inevitable current price rises that usually follow these players if they continue to do well immediately and over the following GWs. Also yes I am largely happy with my squad and with my wildcard overall, and in the main it has produced the results I wanted despite me not getting as many points as I initially hoped for. Most of the players I brought in so far have done ok on the points scoring front, they have risen in value, and are still continuing to rise.
These player price rises and team value I feel are important to build upon early on in the season, as well as trying to get in the early good points and the early moderate to good overall ranking position. This is because FPL is a dynamic game, not a static game, and buying a player low whilst selling a player high is a big part of the dynamics of the FPL game, and if you can get this part of the game right in the main – in particular at the beginning of the season when things on the FPL front and also in the Premier League itself are a bit uncertain and unsettled – you can have a good early foundation of good form players, good points, good prices rises and a good team value. In turn this good foundation starts to develop and grow as the GWs go on. The resulting increased player/team value you have accumulated in the first part of the season then sets you and your team up well for the middle and second half of the season as it allows and helps you to purchase more of the big hitting expensive players if needed, especially for the double GWs.
Simon & Kelvin, have you got a wildcard plan?
Simon: Initially it was just to try and hold it at least until the end of the transfer window and, then, use it only when I really needed it. Conveniently those two things coincided so the wildcard is currently active.
Kelvin: I've actually activated my wildcard ready for GW5. Initially just putting in players who are rising in price I can then make a decision on my team nearer the deadline. Either cash in on those price rises (players with a £0.2m GW rise), or keep them but having paid the lower price. I also get the benefit of two weeks to think things over, any injuries during the internationals won't effect me, and the transfer deadline day moves I can evaluate for my squad.
Matt, following close behind your wildcard, you played your "All Out Attack" Chip for GW3. I think many were surprised you played it this early with many managers believing DGWs were the ideal time for the Chips! Why did you decide to play it and how did it work out for you?
Matt: DGW's yes are probably the ideal time for some chips to be utilised, but probably not all the chips. I'm not sure or convinced that the All Out Attack chip, which I feel is the weakest of all the chips, is for a DGW for many reasons. One reason is that defenders have be known many times in the past to out score the forwards over a DGW. Also you can only play one chip per GW, including a DGW. So in reality the Bench Boost looks to be the strongest DGW chip as you have the possibility to have all your 15 players in your squad playing twice. The Triple Captain looks likely to be the next best chip to be played over a DGW as your captain will get treble amount of points multiplied by two games.
I feel that the All Out Attack chip is best utilised in any particular given GW where you have a decent set of front eight players with good form and fixtures whilst in turn your best third defender is not great (or injured) and has poor form and a poor fixture, which is exactly what I had GW3. I actually ended up not having a great scoring week with only 40 points total scored – but the irony is that my 'nothing in defence', or my only two played defenders – Darmian & Targett – both kept clean sheets, and each of them out scored seven of my all out attack front eight players, which included Aguero, Silva, Sanchez, and Benteke. This wouldn't have been a good start to a DGW, so I was glad in a way it was a single GW and therefore not too much damage was done.
What is your general plan on when to play the new FPL Chips?
Kelvin: I've no fixed plan as such, for the moment I'm planning on holding them as long as possible. I think with double gameweeks pretty much guaranteed for the second half of the season and hopefully a stronger squad value, with some luck I should be able to benefit more from the chips then rather than rushing to play them now just to cover my poor start.
Simon: The Bench Boost and Triple Captain will almost certainly be saved for Double Gameweeks. For the All Out Attack chip, I think for most managers it will be the case that we'll know the right GW when we see it. That said, I'm tempted to keep it for the final GW for one last-ditch bid for glory. If you look at the GW38 fixtures for some of the big teams, that strategy could actually pay of….
Matt: Due to the the FA Cup quarter final (GW30) and semi final (GW35) being played on the same weekend as Premier League fixtures, it is looking likely that there will be DGWs towards the end of the season, and in final three months of the season it appears that maybe only GW34 and GW37 look to be free for these potential DGWs to take place. This is because UEFA ruling states that midweek Premier League fixtures cannot be played during the same week as the Champions League fixtures. Also these two potential DGWs, or maybe one at least, have the potential to be a big DGW as the Premier League clubs usually dominate the latter rounds of the FA Cup. Therefore, at the moment I am looking at playing the strongest two chips – the Bench Boost and the Triple captain – in the potential two main DGWs (34 & 37).
As you can only play one chip per GW then I will be looking at playing my second half of the season wildcard chip in the GW before one of those potential DGWs mentioned to set my team up with fifteen DGW players then will follow this by playing the Bench Boost chip in the next GW (the DGW). Or I may use the wildcard chip to get a super strong eleven DGW players then play the Triple Captain chip the following week (DGW). I have not decided yet whether or not to play this wildcard chip either before DGW34, or before DGW37. It is far too early yet to predict this due to form, fixtures, DGW teams, single GW teams, injuries and suspensions etc. Also it is likely that there maybe another DGW, possibly before GW27, as the League Cup final takes place over the same weekend as Premier League fixtures (during GW27).
Also If we get a lot of snow at Christmas time resulting in Premier League fixtures being postponed and then rearranged then the chips could possibly come out then if need be. It is important to be flexible and adaptable in FPL to the current situation as well the future situation that may or may not arise.
Simon, like many others you've had a tough start to what has been a weird and unpredictable start to the season. Have you any particular plans that you will be using this season to help climb the rankings?
Simon: At the risk of sounding like a character from Dad's Army, I think it's important not to panic. It's uncomfortable having a low rank and a succession of poor scores but a lot of good players are in the same position. With the Chips, many of which have already been played, the rankings are likely to fluctuate faster and to a greater extent than perhaps ever before. Staying patient and not taking wild risks will eventually see the best managers climb the table. The business-end of the season is, after all, yet to come.
So Matt, wildcard no.1 has gone, All Out Attack has been used. How do you plan to tackle the rest of the season?!
Matt: I will just mainly be keeping to my FPL strategy, tactics, and tips, that I have been utilising this past three seasons, as this has been working for me. This is mainly playing the FPL game the way it is set up to play, and playing this game in relation to the Premier League itself. This is includes (but is not exhaustive to) – picking the players, the formations, and the team balance, that suits the FPL game and the Premier League itself. Also playing the transfer market (buying low & selling high), having patience, not panicking, being proactive as well as reactive, scanning the horizon – whilst focusing on the very next 1-3 GWs, being flexible and adaptable to change at any given moment – whilst sticking with plans you believe in, limiting gambles (including captain picks), adopting blocking tactics if and where needed, playing 'the game, within a game, within a game' (which is the situation around you, such as your aims, your objectives, your mini-leagues, as well the overall game and ranking positions), and by keeping it simple.
[divider_1px]
With player prices seemingly dropping very fast this season, has this affected when you have made your weekly transfers?
Kelvin: I've tried not to let it bother me too much, I've lost some money on Mane, Sterling and Van Aanholt but after GW4 I'm quite glad I didn't panic sell the first two. In terms of price rises and early transfers, I made a couple of free early transfers before GW3 to take advantage of Aguero and Payet's price rises, and another one before GW4 for Wilson, but overall I'll be looking to stick to my usual strategy of Friday transfers, were possible.
Matt: Thankfully the fast price drops have not really affected me as yet. When I played my first wildcard immediately post GW1 I removed the players from my team who were looking like dropping in price, and some of these players eventually dropped in price that week and some still continue to drop. I had a situation though immediately post GW3 where the budget friendly third striker Callum Wilson scored a hat-trick on a Saturday whilst my budget friendly third striker – Troy Deeney – blanked again the following day. With this scenario occurring, along with the good form and fixtures of Wilson and Bournemouth, I wanted to jump onto the next rising 'FPL wave' that is Wilson. At the same time I realised that there was a mass exodus from the 'non FPL wave' that is Deeney and his price was due to drop imminently.
I have always said that you need not to worry about team value, or 0.1m here and there, as in the grand scheme of things you can usually absorb this in the end. However, if the player (Wilson) you are after is rising, whilst at the same time the player (Deeney) you want out of your team is falling, then this can very quickly turn into a 0.2m to 0.4m price swing (as well as a points swing). This price swing – if played correctly – can have a positive significant impact on your team in the short, mid, and long term regarding points, ranking position, and player value. But if you play this price swing incorrectly you could soon end up down a FPL cul-de-sac with players who you do not want and you cannot shift due to being unable to afford decent replacements without significantly effecting other parts of your team.
As a result of this potential fast price drop (and rise) immediately post GW3 my hand was forced into making an early transfer that week. Thankfully this early transfer immediately paid off points wise as well as financially. Avoiding the fast price drops maybe something I will need to do again and again this season to 'play the game' to its maximum potential.
[divider_1px]
[three_fourth padding="0 20px 0 0″]
[/three_fourth]Ok, great stuff. Now for some slightly more specific FPL questions, if I may. Is it worth investing in Aleksandar Kolarov, despite the rotation risk with Gael Clichy?Simon: Kolarov has such a range of point-scoring potential he's probably worth it even if he gets rotated now and again. With Clichy now confirmed out for up to two months, Kolorov is looking a much safer bet for the time being.
Matt: Yes I think it is worth investing in Kolarov, especially now Gael Clichy is ruled out through injury until at least mid October. Although even if Clichy was fit to play, I'm not so sure he would displace Kolarov at this moment in time due to the Serbian's rich vein of form. Also I cannot think of many players in the history of FPL that potentially suit the FPL game more than a nailed on Kolarov does right now in this Man City team. He has good potential for goals from open play as well as from set plays, along with good assist potential – and this is all due to the way he and City play.
Man City also look more solid defensively this season, so Kolarov has good clean sheet points potential, and this is evident so far by City having yet to concede a goal in the Premier League after their opening four rounds of fixtures. Furthermore, Kolarov suits the FPL Bonus Point System the way he and Man City play, therefore, he is a potential bonus point magnet. He is also relatively cheap in the grand scheme of things, and his current rising price should continue to rise in the future if he continues his good FPL form. To top all of this off he has a decent run of upcoming fixtures. Surely all this is too good to be true!
When you play the FPL game the way it is set up to play and play this game in relation to the Premier League itself – Kolarov ticks just about all of the boxes at the moment.
[divider_1px]
Following Pedro's arrival at Chelsea and impressive debut are the days of Eden Hazard being a "must have" over?
Kelvin: The question here is more about balance and value. There was a similar question posed at the start of last season as to whether Hazard was worth the extra money over Fabregas. My answer to that was yes, and over the course of the season he showed he was. This is almost the same scenario, except this time my answer is Pedro will probably be the better value player, don't confuse this with being the higher scoring player. Ownership percentages aside, Hazard is over 20% more expensive than Pedro – I can't see him returning 20% more points. Also factoring in the £2m(ish) saving by going with Pedro and where you can spend that elsewhere in your team, for me Pedro is now the Chelsea midfielder of choice.
Matt: It is too early to write off Eden Hazard as a good FPL pick as he is a top quality player who will most probably return to good form sooner rather than later, but as a FPL 'must have' – he is certainly not this right now. It's not just Hazard's and Chelsea's poor FPL form, but it is his high FPL price along with other top quality cheaper alternatives who are in good FPL form right now, with one of these being a new teammate of his – Pedro.
I remember last season when the talked about 'must have' Alexis Sanchez had good viable cheaper top quality Arsenal alternatives in good form that were Ramsey, Ozil, and Cazorla, which then (and may do again this season) made Sanchez less of a must have player to own. I think the in-form Pedro could be the good viable cheaper top quality Chelsea alternative to Hazard this season, and therefore yes Hazard's 'must have' status could well be over for this season.
[divider_1px]
Would you recommend investing in or ignoring an Arsenal midfielder?
Simon: I think an Arsenal's midfielder is definitely worth investing in, the key question of course though is; 'which one?'. Alexis Sanchez is the standout option but his price obviously has an impact on the rest of your squad. If Mesut Ozil can increase his goal threat, I feel he has the potential for a real breakthrough season similar to David Silva last year. He's currently my pick of the alternatives to Sanchez.
Kelvin: I'd never recommend ignoring them, no matter the form, although at present I'm less likely to recommend them. The trouble with the Arsenal midfield is picking the right player at the right time. Despite his poor points form, the stats all point to Alexis Sanchez as being the Arsenal midfielder of choice. On his day he's an explosive enough captain choice to rival Aguero which is why he's priced so highly, and unlike the Hazard/Pedro conundrum previously mentioned there's nobody else, at present, in the Arsenal midfield who could become consistent enough to challenge Sanchez for a place in my team.
Matt: Personally I would not like to ignore or be without an Arsenal attacking front seven player despite their lack of goals scored in their first four GWs. Arsenal usually create plenty of good goal scoring opportunities and have the potential to score lots of goals every time they take to the field, and this is often regardless of the opposition. This is because they have so many quality attacking players, especially in midfield, as players like Sanchez, Ozil, Ramsey, and Cazorla (and Walcott if he starts), all have good goals and assist potential, and sometimes they have that explosive points potential, especially Sanchez.
[divider_1px]
With budget not an issue, if you could choose three FPL strikers for your team, who would they be?
Kelvin: When picking strikers I look at a number of factors, form, explosiveness, fixtures, reliability, guaranteed starter etc. So as a broad answer and not indicative of who I might pick for the next 6 fixtures for my own team: 1. Aguero, 2. Kane, 3. Costa. Of course I could just go with the form strikers, Gomis, Wilson etc. but those three are the ones I'd fancy to fight it out for the golden boot this season.
Simon: I would choose Aguero, Costa and Rooney. They're all nailed-on and the focal point of highly-creative teams. If I was certain Giroud would start every game, he'd probably be in among them for the same reason.
Matt: Sergio Aguero for obvious reasons would be my número uno choice of the three strikers in my team. He is the best and most explosive goal scorer in the Premier League despite the opposition, and he is playing in a team and under a manager that enhances his goals, and therefore his points, potential.
Diego Costa would also be in my three strikers list. Simply because he is a quality goal scorer and is playing in a team that will dominate games again this season despite their slow start this season. While his never ending 'injury' concerns is not very FPL friendly and his temperament is questionable, his finishing in front of goal is certainly not. He is also potentially explosive – and when he is you hope it's a points explosion and not a head explosion that leads to his yellow or red cards!
Wayne Rooney would be my third striker. I've always said that Rooney playing centre forward for Man Utd and without RvP is potentially FPL Gold. He is not the almost record goal scorer for Man Utd and England for no reason. He scores goals – and he also has that rare FPL explosive points potential – usually when he gets going on one of his goal scoring streaks. But this season Rooney and Man Utd continue to look a bit out of sorts on the attacking and goal scoring front. However, I am sure that Rooney will come good again sooner rather than later – but it does largely depend on the form and tactics (or 'philosophy') of Louis van Gaal's Man Utd.
[divider_1px]
Is Costa a brilliant differential this season or an expensive waste of valuable funds?
Simon: In a way, he's both. He tends to be a consistent rather than explosive scorer and, while he is obviously capable of getting big hauls, he doesn't yet provide that confidence of captaincy that you would want for an 11m player. I think Costa will continue to do well, especially when Chelsea are performing overall, but I suspect his output could be matched by the well-timed adoption of less expensive forwards throughout the season.
Kelvin: Given the form of the budget and mid priced strikers, and the form of Chelsea in general, he's currently a waste of funds. But as I say above, he'll challenge for the golden boot come the end of the season and it won't take long before I'm probably trying to work out if I can afford him in my own team.
Matt: I think he could be both. I suppose it depends which side you look at it really. On the one hand he is ruthless in front of goal and given the chances (which he will get) he will most probably score them, and score braces or hat-tricks, as he did last season. This makes him a good captain option too. However, as I already mentioned earlier, he is not very 'FPL friendly'. This is because of his constant muscle complaints, which puts his minutes on the pitch in constant doubt, and also as mentioned earlier he has a questionable temperament, which could result in a potential yellow or red card at any given moment.
Personally I feel that in owning Costa there is possibly too much of a risk for his rewards – and with the FPL game being spoilt for choice again this season for the many quality points potential players on offer – and at a much cheaper price too – I'm currently on the side of that he is an expensive waste of valuable funds. But I probably would not hesitate in the future to bring him into my FPL team as a top quality differential if the situation arose around me where I needed him to help me climb up the overall rankings or my mini-leagues.
[divider_1px]
One star goalkeeper or two rotating cheapies?
Kelvin: Always two cheapies for me. It's your attacking players who bring home the big points in fantasy football and I like to have the funds available to try and be as flexible as possible with my attacking assets.
Matt: None of these options – Ha! I actually usually prefer two cheap goalkeepers and who also do not rotate. In other words usually a 4.5m keeper plus their back up goalkeeper – who is usually 4.0m. This way I spend the bare minimum amount of funds on goalkeepers which in turn allows me to maximise my funds for outfield players, which is where the majority of FPL points are to be gained each GW.
Also when you rotate goalkeepers you will often find that you will leave the highest points scoring goalkeeper of the two on the bench that GW as it is not uncommon for the goalkeeper who is likely to not to keep a clean to end up with one – and vice versa. Also the unlikely goalkeeper to get a clean sheet will probably get numerous save points to go with it, and therefore will probably get a good chance of bonus points too – especially now this season as the FPL Bonus Point System has been tweaked slightly to favour goalkeeper saves.
Simon: I prefer cheap keepers to start with at least. There's not usually a huge gap between the best-performing premium and budget options and this practice helps you avoid using transfers on keepers when injury or suspension hits.
[divider_1px]
With so much quality in midfield this season, is this the season to play 3-5-2?
Matt: Yes I think the FPL game, and in relation to the Premier League itself, so far looks set up to play 3-5-2 formation as probably the best of the formations. As you mentioned there is so much quality in midfield this season (like last season), and also the bonus points this season – as was the case last season – looks to significantly favour the midfielders again over the other positions. In the run-in last season I recognised this shift in play in the FPL game and in the Premier League itself, and therefore, I successfully reverted from the popular 3-4-3 formation to 3-5-2 formation, and this played a big part in me breaking into the top 1000 overall rankings in the end.
At the moment I am looking at possibly playing 3-5-2 again soon, if not in the very next GW, unless a shift in the game (FPL & Premier League) suggests otherwise.
Kelvin: For the moment I'm still quite happy with a 3-4-3. I can't see that changing anytime soon, but like everything with fantasy football you have to be flexible. If 3-5-2 begins to look the best way to go, I'll have to look at adapting my strategy. But for now, I'm sticking with 3-4-3.
Simon: It will depend on where the best budget options emerge but I expect it will be the same as most seasons where different formations will suit different game-weeks. Being able to fluidly swap between them 'as and when' could be a key factor for success.
[divider_1px]
[three_fourth padding="0 20px 0 0″]
[/three_fourth]Which Man City midfielder would you select and why?Kelvin: I was interested to see what price De Bruyne was priced at, but at the same starting price (£10m) as Silva I'd stick with the tried and tested Silva for now. I actually went with Sterling in my GW1 squad, but that was more for budget reasons. With hindsight, Yaya Toure was the better option, but with the arrival of De Bruyne that trio behind Aguero, like the Arsenal midfield, is going to be a hard one to pick right every week. For the moment my pick would still be Silva.
Simon: David Silva basically embodies my ideal FPL midfielder; incredibly consistent, creative, scores goals, usually positioned behind a lone striker and with a supporting cast who have the quality to amplify his output even further. Others will get points and Yaya Toure in particular looks great value if he sustains his form but, being the Silva fanboy that I am, it'll take something for me to switch allegiances!
Matt: David Silva is my preferred Man City midfielder. He was last season too and he did well for me then as he finally converted his good real life play into good fantasy FPL points. This season Silva has been playing more centrally, or in the number ten role, in a three behind Aguero. This central position for Silva I feel is his best position in real life as well as for fantasy football, and therefore, I expect his points return this season to be even better than his good points return last season.
However, during GW4 Man City's first goal against Watford immediately came from a change of position where Silva was shifted out to the right side – in place of the substituted Navas – whilst Sterling was the central player instead, who then scored. Silva being shifted out to the right side again as he has done in previous seasons may hinder his future potential points returns again. Also Man City have now signed Kevin De Bruyne, and he along with Sterling and Silva could take each others positions during the games in the central role behind – or even ahead at times of Sergio Aguero. Therefore, adding De Bruyne into the mix may also hinder Silva's central position points potential.
It's certainly interesting anyway to see how this new Man City attacking force develops over the coming GWs and who will be the standout FPL beneficiary of the midfielders. For now though Silva is potentially gold, if he is not already.
[divider_1px]
It's early season still I know, but there seems plenty of value in the cheap-to-mid priced midfielders – namely Mahrez, Redmond, Albrighton, Barkley, Ayew. Do you think some of these players can keep up their scoring form and be season-long fixtures in our teams? And if so, who would be your preference?
Matt: Yes I think some of those players can keep up their good form for the season. It is obvious though Mahrez and Ayew will not score every game, but these two players in particular look quality on the ball and they play high up the pitch and often next to the striker and in good attacking teams, which gives them greater opportunities to have a shot at goal – and they can both finish too by the looks of it.
Mahrez also being on penalties in the absence of Ulloa in the starting line up is an added bonus to his already decent FPL points potential. Redmond, Albrighton, and Barkley, all should continue to do well too and possibly tick along nicely, but I'm not convinced as yet that they will have the same goal scoring impact of Mahrez and Ayew, who would be my preferred picks at the moment of those players mentioned.
Simon: I think two of the key things to look for here beyond form are; how involved is the player in the overall play and are they in a team that will help them sustain their output. I think Mahrez ticks both boxes and probably Ayew also. Barkley would qualify but, with a reputation for transient early-season form, he has some work to do to prove he's a long-term option.
Kelvin: Can they, yes, will they, I'd say it's unlikely. There's always a few low to mid priced midfielders who go on a run of points. At the start of last season, there was Schneiderlin and Dyer for a couple of weeks, they usually fizzle out. The one exception was in the 2013/14 season with Ramsey. This year the pick of the bunch looks to me to be Ayew. Not to discredit the performances of Leicester or Mahrez, and massive credit to those who had him from week 1, the hardest part about any fantasy football bandwagon isn't knowing when to get on, it's knowing when to get off.
[divider_1px]
How long before Chelsea's defence is worth investing in?
Kelvin: How long until they start playing well and stringing some clean sheets together? They can't be ignored, but they can certainly be overlooked for the moment until that begins to happen.
Matt: I am not sure really as they look all at sea at the moment, especially their main key defenders of past seasons, Terry and Ivan. But if one manager and one team can sort out a defence, it is Jose Mourinho and Chelsea. For now though I am happily staying away from the Chelsea defence, but as Chelsea and their defence start finding their feet this season I expect the clean sheets will make a return. If and when though Chelsea do get up and running again clean sheet wise then Cesar Azpilicueta at 6.0m may just be the better value for money of the Chelsea defenders than the usual, and more expensive, Terry and Ivan.
Simon: Going by last season, I think Chelsea started tightening their defence as we approached the winter time. It's around GW13 that fixtures really turn in their favour and that timeframe fits the model. I'd be surprised if Jose Mourinho hadn't sorted things out before then though!
[divider_1px]
Many thanks to Matt, Kelvin and Simon for sharing their thoughts and taking time out of their busy schedules to do so. Give each of them a follow on Twitter, where all three are active helping out FPL managers, giving advice, answering questions and sharing their rationale on their own teams.
Matt: Thank you Cookie for the the great interview and questions. It was a pleasure taking part. I wish you and all the FPL Community all the very best this season.
Also, Matt runs an FPL Charity League and looks to raise money every season for selected charities – this is not a huge call for cash, don't worry! But with 3mln people playing FPL, it wouldn't take much if everyone gave a little to help many. Click the link to read more and to join this prestigious and very worthwhile league https://matthewmartyniak.wordpress.com/fpl-charity-league-201516/
Thanks for reading In an FPL panic? Here are some wise words…. . This interview was conducted by Cookie