This will be another compact article due to the ongoing World Cup. The tournament will get into a slower mode next week after it enters the round of 16. As much excitement as we are having with it, we need to keep in touch with MLS which is now at the mid point of the season.
NEW FF247 MLS LEAGUE
For anyone who missed it we have decided to start up a fresh FF247 MLS league which began in GW13. Please feel free to join in and it's a great time to do so as a quirk of the new MLS rules means they have split their season in two. The first part expires in GW17. You will then automatically be entered in to our league again for the 'second half of the season' league which begins next week.
It's a perfect opportunity to begin playing MLS if you haven't already, or if like many others you've been playing but haven't given it due care and attention due to the busy end to the FPL season then perhaps a perfect opportunity to kick-start your MLS season.
TO JOIN THE NEW FF247 LEAGUE JUST CLICK HERE OR THE CODE ITSELF IS RAVFLP3H
This weeks fixtures…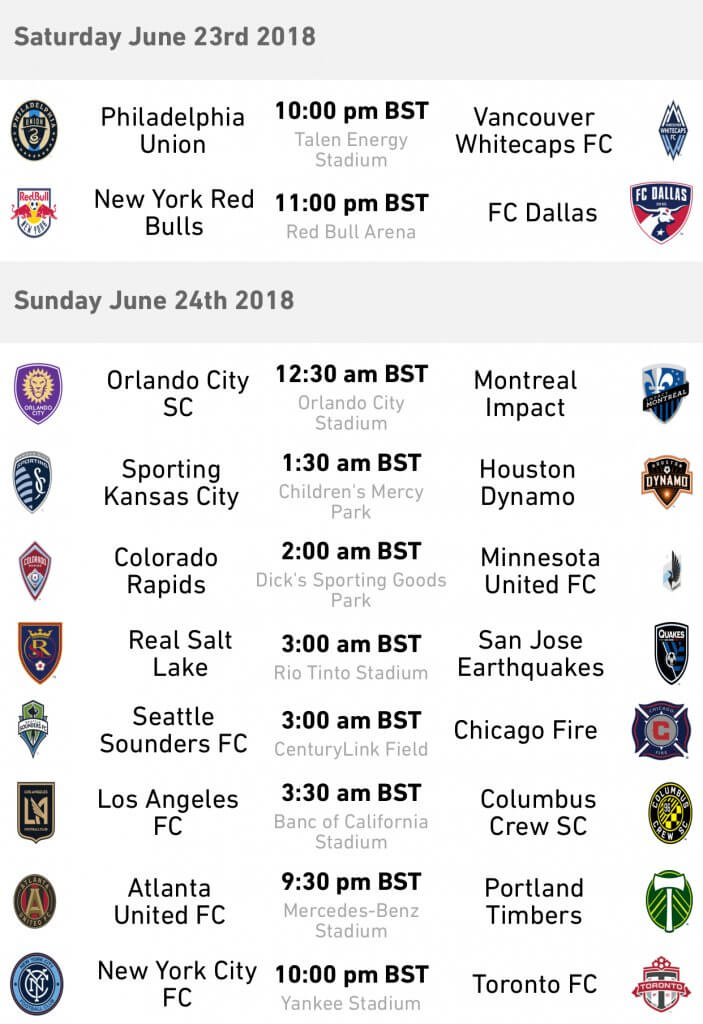 Gameweek 16 Review
After the short break (10 days) the last round seems to be a distant memory. It was a small one with only six games but still 24 goals were scored in them. There were some surprising results with Toronto being held at home by DC United in a high scoring 4-4 draw and Colorado Rapids earning a point after a nine game losing streak. Meanwhile, NYCFC said goodbye to Patrick Vieira and welcomed new manager Domenec Torrent. Elsewhere, Orlando City sacked Jason Kreis (himself a former manager of NYCFC) and are in the process of looking for a replacement. It will not be Kaka as per rumours.
Inch-perfect. #SJvNE pic.twitter.com/naJVFeidER

— Major League Soccer (@MLS) June 14, 2018
Gameweek 17 Preview
In this round the teams on bye are D.C. United, LA Galaxy and New England Revolution.
PHI (W 5 D 3 L 7) vs VAN (W 6 D 5 L 5)
Philly are currently lying eighth in the East. With their continued inconsistency the prospects are high for a repeat scenario of last year when they failed to make the playoffs. At the same time the Caps are enjoying steady progress in their campaign with a six game unbeaten streak. That said, their road record is not the best and they have been shutout on a few occasions. It's good news that this is an early game, so you can try players on your bench. Blake will be a strong candidate for a keeperoo.
NYRB (W 8 D 2 L 4) vs DAL (W 8 D 5 L 1)
These two teams have a lot at stake in this match. With a win the host team can move into the top two in the East, while the Texans have a chance to go top in the West as they are currently on equal points with Sporting KC. The Bulls have a great home record, with only one loss and just four goals conceded. Dallas are unbeaten in the last six games with five consecutive wins. Expect BWP to be a popular pick, with ten goals scored in the eleven starts with Royer in the mix. Lamah and Urruti for the opposition will try to penetrate the strong home defence.
The goal…?
The celebration…? #CLBvRBNY pic.twitter.com/pO712izE5z

— Major League Soccer (@MLS) June 9, 2018
ORL (W 6 D 1 L 8 ) vs MTL (W 5 D 0 L 11)
This is the reverse fixture between the two sides from Round 16, when the Canadians won 3-0 at home. They might not find it that easy again as the Lions are desperate to get out of a six game winless slump which resulted in them dismissing their manager. This will be more likely a clash between Dwyer and Piatti and both should be selected.
SKC (W 8 D 5 L 2) vs HOU (W 6 D 3 L 5)
Sporting will have the confidence backed by eight unbeaten games. The last time they lost a game at the Children's Mercy Park was the opening game of the season. On the other hand we have Dynamo who have won just once on their travels. Many will go for Zusi as, regardless of the score, there is a possibility of bonus points and a price increase. The other popular choice will be Melia as a backup if Blake fails in the first game (providing you have a big budget as the combo of those two will cost you $18.0M).
Russell is a tempting option in attack, but the last time he scored was two months ago. As for the visitors, it's a mixed bag with Manotas, Quioto and Elis to choose from.
COL (W 2 D 3 L 9) vs MIN (W 5 D 1 L 8 )
This looks like the game that should be ignored in this round. Both teams are struggling of late due to bad defence and a lack of creative offence. Look elsewhere.
SEA (W 3 D 2 L 8 ) vs CHI (W 5 D 4 L 7)
Another difficult match to predict, with the bad form of the Sounders welcoming the utterly inconsistent Fire. Expect to see Lodeiro in many teams after he finally scored a goal two weeks ago against DCU (after 363 minutes of goalless play prior to that). Some will go for Nikolic, but Katai could be a more popular choice. Bruin and McCarthy are options as well.
That's a classy finish, Aleksandar Katai. #COLvCHI pic.twitter.com/ermdDW2jzp

— Major League Soccer (@MLS) June 14, 2018
RSL (W 7 D 1 L 7) vs SJ (W 2 D 4 L 9)
With only one home defeat, Real will be favourite for this game; especially as they are hosting the Quakes, who have only one away win. Rusnak will be a must have, plus possibly Glad in defence and Rimando as a keeperoo option (if Melia is too expensive for you). However, the clean sheet could be in danger as Hoesen will be looking to extend his nine-goal tally (four of which have been scored on the road). Don't forget Wondolowski who is still chasing that MLS record.
LAFC (W 7 D 3 L 4) vs CLB (W 7 D 6 L 4)
The Black and Gold had a bad run for a while but came back strong last time against SJ with four goals. While Vela is trying his luck at the World Cup, and Rossi stays shy on goals, Diamonde is doing great work. Three goals (including a brace last time) in three games is not bad for a striker at $7.8M. The visitors are holding onto the third spot in the East in a heavily congested top half of the table. Their away record shows only three goals scored, but at the same time just two conceded. Once again, the question is do you go for Zardes (10 goals) or Higuain (or perhaps both if you are brave enough).
ATL (W 10 D 3 L 3) vs POR (W 6 D 4 L 3)
The Five Stripes will be looking to extend their lead at the top of the Eastern Conference. No doubt Almiron will be all over the place. Watch out for news on Martinez who had a broken nose in the last game. Chances are he will still take part, as it won't be the first time we've seen a Zorro-like player on the field! The Timbers will arrive for this one on the back of two away wins and of course the likes of Valeri and Blanco will try to keep that momentum going.
.@JosefMartinez17 with his league-best 14th of the season!

After receiving treatment, he's back on the field for @ATLUTD. #CLBvATL https://t.co/Ajuu4BSH0l

— Major League Soccer (@MLS) June 14, 2018
NYCFC (W 8 D 4 L 3) vs TOR (W 4 D 3 L 7)
The Pigeons are still chasing Atlanta for the top spot with a game in hand, while the Reds are still on the rollercoaster of recovery. The host team is yet to lose at home and the visitors have just one win on the road. It's likely that there will be goals from both sides and you will need to select carefully from Villa, Gio, Moralez and Vazquez to bag the points.
Captain Suggestions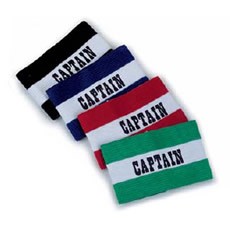 These three picks are all top goal scorers, and all in the chase for the Golden Boot, and all with home games this week.
1. David Villa (NYCFC)
2. Bradley Wright-Phillips (NYRB)
3. Josef Martinez (ATL)
Deadline
Saturday 23.06.18 at 5PM EDT or 10PM GMT
Best of luck to all Managers and enjoy the World Cup!

Post your teams below and we will be sure to help out as much as possible.
Thanks for reading: MLS Tips Fantasy Major League Soccer GW17. This article was written by Ivan The Terrible