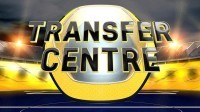 No time for waffling intro's this week chaps and chapesses. My pleading at the management's door has finally paid off and I've actually got some decent / interesting players to review! So, I've focused all of my efforts on bringing you some high quality (moderately decent, sort of League One standard) info, and I've actually left my intro writing until last. Which is weird for you reading this, as clearly this is the first bit you're reading. But trust me, as I'm typing this, I can glance down the page and see all of my player reviews already written up, spell checked(ish), and validated for obvious plagiarism. No time for big build ups to disappointing intro punchlines this week. And no fluffy rabbits (sorry Cookie). Anyway, we have lots to cover, and I'm worried that my strictly imposed word/ character count is so close to its limit I could be cut off at any mom
Let's talk football.
Yohan Cabaye – Crystal Palace
[three_fourth padding="0 20px 0 0″]
[/three_fourth]
Another familiar face is making his return to the Premier League. Yep. Cabaye and Lord Pards are back together again. The ex-Newcastle and PSG midfielder has joined Palace on a three-year deal.
Cabaye reunites with his smarmy tosspot manager in search of regular game time after things didn't work out as planned at PSG. At 29 years old, and with the 2016 Euros taking place in his homeland (France), Cabaye needs to play. At least until after the Euros, at which point I imagine he'll go back to pimping himself out for Champions League football.
It remains to be seen how he'll be utilised at Palace. Whether it is further forward behind the strikers, or if he'll get to play in his preferred role, sitting just in front of the defence. Either way, if he can replicate the type of impact he had at Newcastle, then maybe Palace could repeat last season's top half finish. (Newcastle won 47% of their Premier League games when Cabaye featured on Pardew's team-sheet but, without him, triumphed in only 19%.)
In terms of predicting his fantasy relevance for the upcoming season, it probably doesn't make sense to dwell on his 24 appearances at PSG. He only played 90 minutes once, and banked just 1 goal and 1 assist.
What is more encouraging though, is his record playing under smug head-butting arseface. – 18 goals in 93 appearances is pretty good. His last half season in the Premier League consisted of only 1,500 mins. But in that time – playing mainly in a more forward role – Cabaye racked up 7 goals, 4 assists and 13 bonus points. He also gets his fair share of the set pieces.
Fantasy outlook: Palaces' first 6 games include tough match ups against Arsenal, Chelsea, City and Spurs, so stick Cabaye on your watch list, see how he looks, and how far up the pitch he plays. If he's pushed further forward, he could be a good addition to your team, especially if Palace can recreate the form from the end of last season. FYI – Of the attacking midfield options at Palace, fantasy managers appear to be currently putting their faith in Bolasie (16% ownership vs 12% for Cabaye). Both are the same price.
[divider_1px]
Toby Alderweireld – Tottenham
[three_fourth padding="0 20px 0 0″]
[/three_fourth]
Sometimes, when a team loses their best ever defensive partnership, it can take years to recover. For Liverpool, it was the loss of Hanson and Lawrenson. For Man Utd, Bruce and Pallister. For Arsenal, Adams and Bould. And for Tottenham, Dean Austin and Justin Edinburgh.
But, behold! Tottenham fans, your wait could finally be at an end! Not since the days of Austin, Edinburgh (and Gary Doherty aka 'The Ginger Pele'), have the Spuds enjoyed a strong defensive partnership and/or a ball playing defender. Could it be, that after years of searching, the good times are finally returning?! Toby, or not Toby? That is the question.
After spending last season on loan at Southampton (2,261 mins, 1 goal, 4 bps) Toby Alderweireld becomes the fourth Belgian to join the first team ranks at the Lane, signing on a five-year contract from Atlético Madrid for a fee of £11.4m. He's favourite to come straight into the centre of defence to play alongside fellow chocolate lover and international team mate, Jan Vertonghen.
Although they play in full back roles on opposite flanks for the national side (Vert left, Toby right), these two have played together at centre back earlier in their careers at Ajax, along with fellow Spud, Christian Eriksen. Toby actually played for Europe's favourite feeder club for 5 years, making 128 appearances, and if reports are to be believed, struck up a pretty good partnership with his pal Vertonghen.
Whilst it couldn't get much worse than last year at the back for north London's second team, (only four teams conceded more goals), I'm confident that alongside a familiar partner, and flanked by good quality full backs, the clean sheet count will increase significantly.
Fantasy outlook: A familiar defensive pairing combined with some favourable fixtures. Could make for a strong start to the 2015/16 season. Definitely one to consider.
[divider_1px]
Valon Behrami – Watford
[three_fourth padding="0 20px 0 0″]
[/three_fourth]
"'Ere, aven't we seen this geezer somewhere before?" We have indeed my cockney friend. We have indeed. Mr Behrami is back in town.
Starting way back in 2008, despite some rude interruptions from injuries, the Swiss international spent 3 good years at West Ham, during which time he established himself as a fans favourite and a fine example of fantasy irrelevance. He's a hardworking, versatile midfielder, but 2 seasons of 2000+ minutes, each with a solitary goal and assist to show for his efforts isn't going to excite you. But wait, it might* get better… (*It doesn't)
Behrami left London in 2011 and spent the next 4 years plying his trade in some of Europe's most picturesque cities; Florence (Fiorentina), Naples (Napoli) and Hamburg (er, Hamburg). In the end though, the lure of the shopping at the Harlequin centre, the easy access to class A drugs, and the close proximity to TK Maxx's European headquarters was just too strong to ignore. Yep. Mr Behrami has found his way to the leafy utopia of Watford.
B-Rami (sounds better I think) has moved to the newly-promoted Premier League club from Hamburg on a three-year contract and becomes new Hornets manager Quique Sanchez Flores's sixth signing of the off season so far. How exactly he'll fit in remains to be seen, but my guess is that he'll form the defensive base of the midfield.
At 30 years of age, and expected to play in a deeper role in Watfords midfield, I doubt Behrami will trigger much fantasy interest. He will probably be a guaranteed 2 pointer to have on your bench, and priced at 4.5m, we probably shouldn't expect much more than that.
He managed to create 1 good scoring chance in every 3 appearances for Hamburg last season, which isn't actually that bad. Don't get your hopes up for many goals though. In case his goal record at West Ham wasn't enough to discourage you, his 'shots on target' stats from last season stand at a rather depressing 11%.
Fantasy outlook: Of all the 4.5m midfield bench fodder, he probably has a good a chance as any to rack up some decent minutes. Depending on your fantasy formation, might be worth that 5th mid spot.
[divider_1px]
Angelo Ogbonna – West Ham
[three_fourth padding="0 20px 0 0″]
[/three_fourth]
When a team's fans are "jubilant" to see a player leave, you have to worry.
When a player's occasional lack of concentration skills in defence are described as "inexplicable to witness and utterly bizarre", you have to worry.
When a player's physical and mental attributes are "strong like an ox, smart like a tractor", you have to worry.
When you realise that player is off to join West Ham, you have to laugh.
Meet, Ogbonna. Straight into my top 10 favourite Premier League players' names, but also straight into my top 10 players most likely to cause you a head in the hands moment. (Along with Kolo Toure, Gael Clichy, and Titus Bramble.)
The 27 year old, 6ft 3" centre back has signed with the Hammers from Juventus, for a reported £10m on a four-year contract.
Despite the reaction from some groups of Juve fans, and the widely acknowledged brain-fart moments, Ogbonna was once regarded as one of Italy's brightest defensive prospects. He captained Torino at a very young age, and despite his shortcomings, still managed to rack up 31 appearances last season for the Champions League finalists (a club that prides itself on a history of world class centre backs). Unfortunately for Ogbonna, he was unable to hold down a regular place in the Juve side after his arrival from Torino on 2013, and so with plenty of other options in the centre back position, they were happy to let him go.
In terms of how he'll fit in at West Ham, when it's a 4-4-2, I expect him to push for Reid's position on the left side of the two centre backs. When it's 3-5-2, it'll be any three from the four of Reid, Tomkins, Ogbonna and Collins. Worth keeping an eye on preseason on this one, although I expect it to be Collins that misses out.
To try and ensure this is a balanced review, I should offer some more positives… As with everyone's favourite liability Kolo Toure, whilst Ogbonna can sometimes be caught out positionally, his pace often rescues him from troublesome situations. He also rarely fouls his opponents, and only committed 0.92 fouls per 90 minutes last season! His passing stats are also worthy of mention – completing an average of 89.4% of his attempts last season. That is pretty impressive.
Fantasy outlook: It's unclear how defensive the Hammers will be under new management. A slight rotation risk in a team with 4 established centre backs. Probably better value out there for the same money.
[divider_1px]
New Signings – Fantasy Premier League 2015/16. Cabaye, Alderweireld, Behrami, Ogbonna. This article was written by Chins and Bellies