We've partnered with PlayON to run a private daily fantasy Premier League contest this week. Pick a team and enter it in the private Fantasy Football 247 league. On top of playing for a share of cash prizes, you'll also win £5 if you finish ahead of the FF247 team's lineup.
To help you with your lineup, we had PlayON's resident daily fantasy Premier League expert stop by to share his top picks at each position.
The 2018-19 Premier League season is two weeks old, which means we've had 20 games to scope out who the must-have players are for our daily fantasy squads.
Which superstars are firing again this season? Who is the 'Mr. Reliable' that will anchor your team? Who are the lesser-known cheapies that are set for a breakout without breaking the bank?
These are all questions that you need to nail if you want to take home the top prizes in PlayON's Premier League fantasy offerings this weekend, and we're here to help with that.
Based on the first two rounds and the matchups this weekend, we've picked out our best high-value guns, mid-range dependables and bottom-dollar value picks by position that will set you up for success with your daily fantasy teams.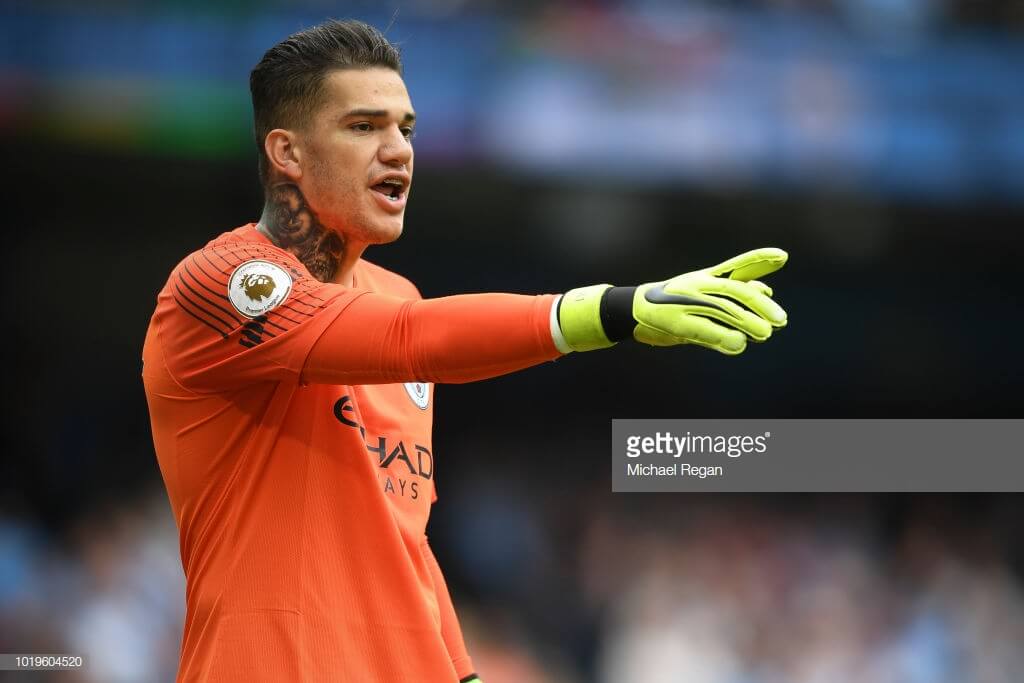 Goalkeepers
High Priced (£7m+)
Give the lower spread of salaries in this position; we've split into two rather than three groupings. The stand out of the top end of pricing has to be Man City's Ederson (£8m). Keeping for a team that doesn't concede too many is almost enough, before you even consider the fact that Pep likes his keepers to play out from the back and that he managed an assist last week. Playing the newly promoted Wolves, the Brazilian is one of the few who'd be worth shelling out the big bucks for in this position.
The other goalkeeper worth spending up for more would probably be compatriot Alisson (£7.4m), who has made a good start to his Liverpool career with two clean sheets. He has a good chance to make that three-from-three, with a home game against Brighton, a side the Reds demolished twice last season.
Mid-Low Range (£6.8m and under)
As disappointing as Southampton were last season, they didn't ever seem to ship too many goals. The Everton game in Gameweek 2 was the first time they have conceded more than one in their last five Premier League games. That bodes well for Alex McCarthy (£6.6m) in between the sticks, especially with Vardy missing and Okazaki unfit for their opponent's this week.
The best you will get from the bargain bin here is Cardiff's Neil Etheridge (£6.9m) who has saved a penalty in each of his last two games and boasts the highest PlayON average score of the goalies. He faces bottom side Huddersfield in Gameweek 3.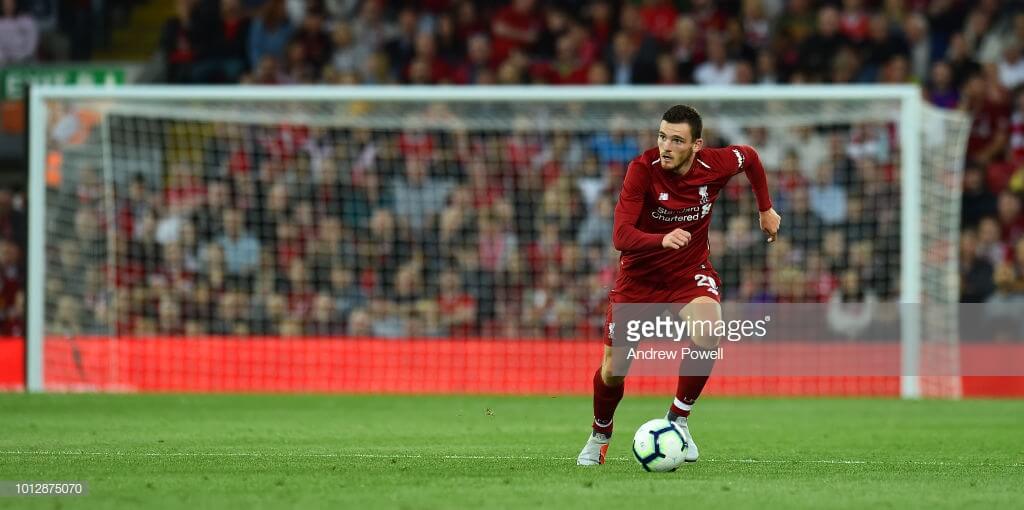 Defenders
High-Priced (£7.6m+)
Many of the reasons you would pick their respective keepers also apply to Liverpool's Andrew Robertson (£8.4m) and City's Benjamin Mendy (£8.3m). There's also the assist factor. On top of his two clean sheets, Robertson has an assist in his opening two games while Mendy has four (FOUR!). God bless the attacking full back!
Speaking of attacking fullbacks, my final pick in this price bracket comes in the form of Patrick van Aanholt, who has dropped to £7.7m this week after a quieter game and a yellow card against Liverpool in Gameweek 2.
I have long admired the Palace left back and his uncanny ability to pop up with an attacking stat. He faces off against Watford's Janmaat this week, who can sometimes favour the attacking side of his role over the defensive, leaving some gaps to be exploited behind him.
Mid-Range (£6.6m-7.5m)
At this price level, James Tarkowski (£7.3m) is a great option. The lad doesn't mind the odd goal and he faces off against Fulham this weekend, who have yet to record a win and have scored just once.
You also have to include John Stones (£7.3m), purely for the fact he is one of the cheaper options you will get as a starter in a top four side. He's another one who should look to get the ball down and play it around.
After the start Bournemouth have made, I also have my eye on Steve Cook (£6.8m). A clean sheet in Gameweek 1, coupled with a goal and an assist last out, sees him average around 1800.  He might find it a bit harder against an in-form Everton side, but the Cherries did win this one 2-1 last time.
Low-Priced Value (£6.5m and under)
I picked Jeff Schlupp (£6.5m) purely by virtue of the fact he is playing in midfield whilst assigned as a defender, meaning more chance at attacking points. He didn't go as well in round two after his goal in the opening game, but the match up against Watford, and potential link with Van Aanholt against Janmaat, intrigues.
Jack Stephens (£6.2m) presents value in this price range too. As I said above, Southampton do not leak too many and Leicester may struggle for goals with the forwards missing. This one finished 0-0 last time as well, even with Vardy. Is another clean sheet coming?
There are slim pickings for a third value pick from this category, but one who caught my eye is Victor Lindelöf (£6.5m). Yes, United play a tough game against Spurs, but he seems to be locked in for 90 minutes and surely Jose has put a rocket up them this week after last week's loss to Brighton.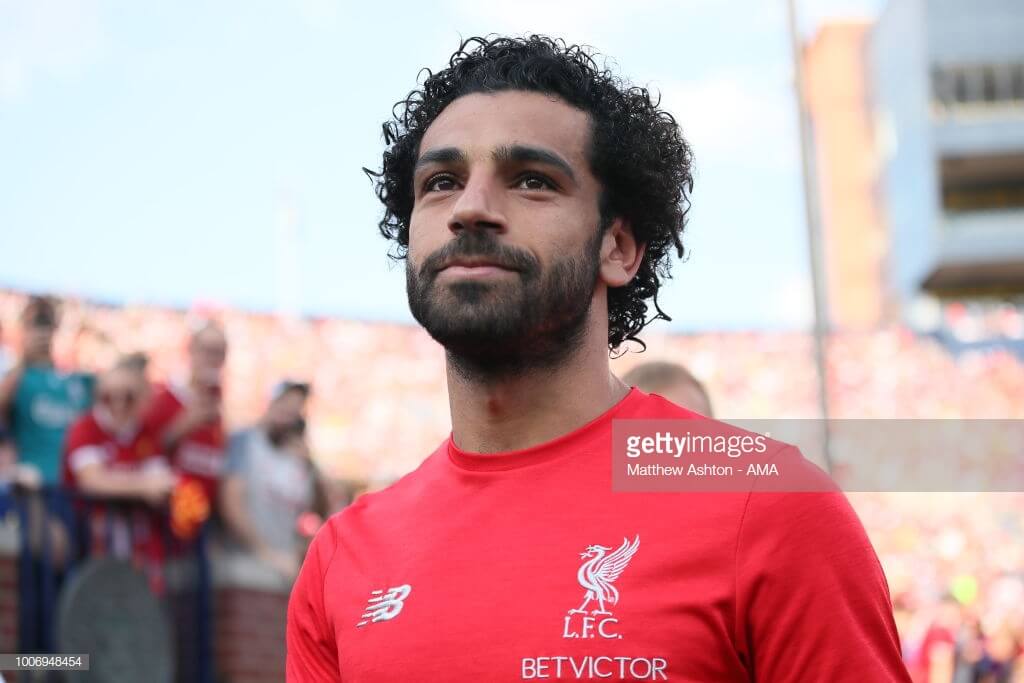 Midfielders
High-Priced (£10m+)
As strange as it seems to talk about a Liverpool midfielder who isn't Salah, it's Sadio Mane (£13.8m) who has been the man in form so far, with three goals in the first two weeks. Salah does have a goal and two assists, so he has hardly been quiet himself, but I'd prefer to save the £3m price difference to spend elsewhere whilst Mane is firing.
To say Henrikh Mkhitaryan (£10.1m) is a polarising player is something of an understatement. Frustratingly hot and cold in his time in England, he was back on fire last week with a goal and assist in a losing effort. With Mesut Ozil not interested, the Armenian should be the one providing the creativity this week in a home matchup against a West Ham side who are yet to meet expectations.
After a low score in Gameweek 1 when he was sacrificed early after a red card, Gylfi Sigurdsson (£10.4m) returned to 90 minutes last week and put together a PlayON score of 1450. That was done without an attacking stat, so look out if he nabs a goal or assist on top of that against Bournemouth.
Mid-Range (£8.1m-9.9m)
With all the talent they have, it is sometimes easy to underestimate the impact of David Silva (£8.5m) on the City team. Don't be fooled – the man is a class act and a must-have at his price! Coming back into the side last week, he scored a great goal and racked up more than 2000 daily fantasy points. His job security certainly improves with the injury to De Bruyne.
In the PlayON pre-season preview, we identified Ryan Fraser (£8.3m) as one to watch, having been the man most likely to make things happen for the Cherries last year. He certainly has not disappointed so far, starting the season with a goal and an assist and helping his side to two wins from two. Whilst Everton have talent, they remain a side susceptible to conceding and the Scot could profit from that.
Towards the top end of the mid-range sits Fulham's Ryan Sessegnon (£9.4m). The kid is just 18, but has scored 20 in about 70 for Fulham. He also grabbed the assist for the Cottagers' only goal last week. The higher price tag might scare a few off given he's unproven at this level, but an average PlayON score of 1200 from his two games is promising, as is a home game against Burnley, who are also winless.
Low-Priced Value (£8m and under)
Arsenal have seen just 42% and 38% of the ball in their games against City and Chelsea respectively. That hasn't stopped holding midfielder Matteo Guendouzi (£6.1m) from averaging more than 1200, even without a goal or assist. He should see more of the ball against the Hammers and is an absolute steal at the price.
Benefitting from the loss of Kevin De Bruyne until November, Bernardo Silva (£7.4m) should see his minutes stay up, when he previously might have suffered due to the return of his namesake David. Back-to-back 90 minutes and two scores over 1000 are all you can ask for from a cheapie.
In each of his last four seasons, N'Golo Kante (£7.8m) scored just the one goal. This season, he has managed that in just two games. The effect of new signing Jorginho is a more advanced role for the Frenchman, and he is on track to average about three times as many shots as in previous seasons. Combined with the same old Kante tackles and passes from midfield, that can only mean big scores are on the way.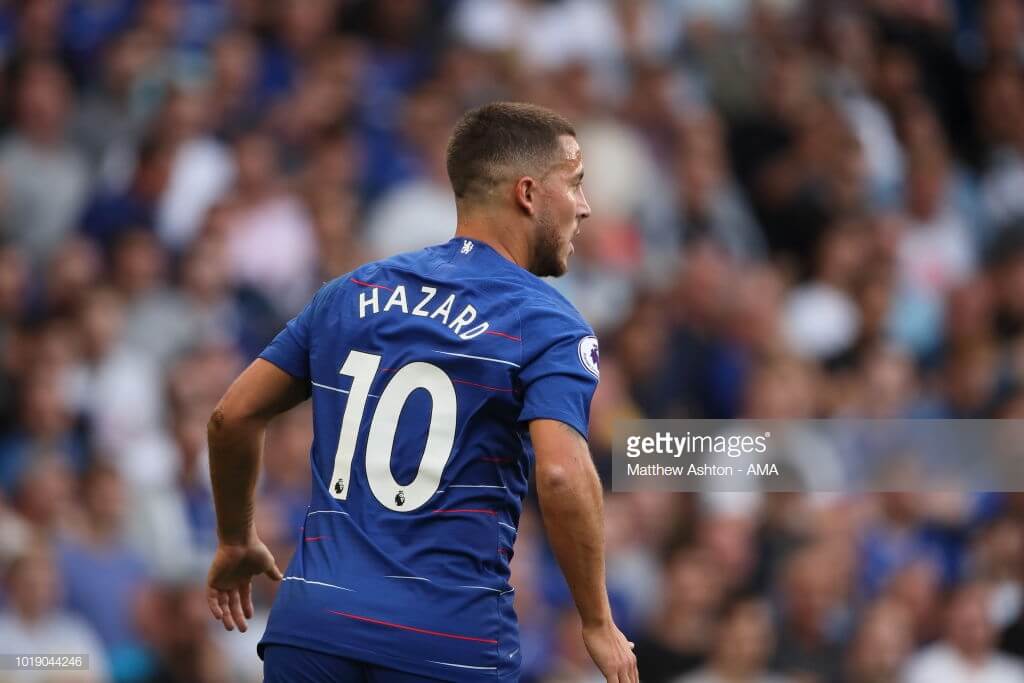 Forwards
High-Priced (£10m+)
You cannot leave out the highest scoring player from the last round. Sergio Aguero (£15.6m) banged three past Huddersfield on his way to a score over 4000 for owners. With injuries reducing rotation risk and a winnable game against Wolves, why can't lightning strike twice?
Chelsea's first two games have seen Eden Hazard (£14.4m) left on the bench. It has worked out well for Pedro so far (see below), but Hazard himself has also managed two assists in two games despite averaging about 20 minutes. Given the minutes, the average of 900 is not at all bad, and it is surely only a matter of time before he returns to the starting line-up.
He has been quiet so far, but beware the return to form of Pierre-Emerick Aubameyang (£14.9m). He had a tremendous average last season and, after two tough games against City and Chelsea, I can see him filling his boots at home to West Ham.
Mid-Range (£8.1m-9.9m)
The absence of Hazard from the Chelsea starting 11 has worked out well for Pedro (£9.6m). So much so, that he has arguably played himself into keeping a starting spot on Hazard's return at the expense of Willian. Two-in-two for the Spaniard and he has a tasty matchup against Newcastle this weekend. The Magpies did win this one 3-0 last time, but the history of the fixture favours both Chelsea and a lot of goals.
The players in this bracket almost pick themselves! Richarlison (£9.6m) was a revelation for Watford in the first half of last season before falling away after January. Reunited with Marco Silva at Everton, he finds himself back in top form, notching three in the first two weeks. A home game against the Cherries could also prove fruitful for the Brazilian.
There are a few players of note left within this position and price range. Mitrovic, Walcott and Murray to name a few. But my final pick here is Callum Wilson (£9m). The Bournemouth forward has hit the ground running this season, leading the line with two goals and an assist in his first two. As I said earlier, Everton don't mind conceding the odd goal.
Low-Priced Value (£8m and under)
In the low-value forwards, Danny Ings (£7.4m) jumps out first. A goal last week (only his fourth since 2014-15) will give him some much-needed confidence, as will the 90 minutes he should get again this weekend.
With tough matchups for the likes of Raul Jiminez and Joselu in round three, I am looking elsewhere in this category and have come up with a risky one. Gerard Delofeu (£7.6m) is a player with undoubted talent who could be a points machine in a Watford side playing with some form. The worry is that he can't overcome an injury that hampered him in pre-season, but keep your eyes on the final team sheets for this one.
If you back Leicester to account for Southampton this week, a good roll of the dice for your PlayON squads would be Kelechi Iheanacho (£7.9m). With Vardy suspended and Okazaki lacking match sharpness, the Nigerian may be the only option for the Foxes. His goals-per-game ratio based on Premier League minutes played equates to about one every game and a half, so he does take the chances when he is given them.
Those are our picks for this weekend. There should be plenty in there to get your daily fantasy teams firing!
Now get your team in and play for a share of thousands in guaranteed cash prizes this weekend!
Don't forget to join a our private league this weekend at PlayON. Good luck!