PROMOTED TEAM ANALYSIS- FULHAM
Introduction
The Premier League is back and with it comes three new teams, West Brom, Fulham, and the long-awaited return of Leeds. I will be focusing on the team that have returned at the first time of asking, Fulham. The Cottagers from southwest London were FPL options for us only two seasons ago. I think we all remember having Aboubakar Kamara as our 4.5mln bench fodder forward, with Anguissa being a 4.5mln midfield bench fodder. Fulham were that team we used as cheap budget options, but this season will be different. Kamara is now a 5.0mln midfielder and Anguissa is coming back from a loan at Villareal so I don't know if Scott Parker will slot him straight back into the side.
Scott Parker firstly took over as caretaker manager but couldn't keep Fulham in the Premier League. However, in his first full season he earned promotion via the play-offs. Maybe Fulham will do better in the League this time round after having worked with their new permanent manager for a full season in the Championship.
This is my first proper article in a while and I'll be honest, I thought writing about Fulham would have been relatively easy since most of their players haven't changed. Boy, was I wrong! I probably shouldn't be saying this in the intro, but I am not looking forward to seeing Fulham in the league this season. There are only two options I might realistically look at but maybe you will see something I haven't. I am going to lay out who I think are the key players for Fulham in each area of the pitch with a final prediction of how I think their season will go.
Goalkeepers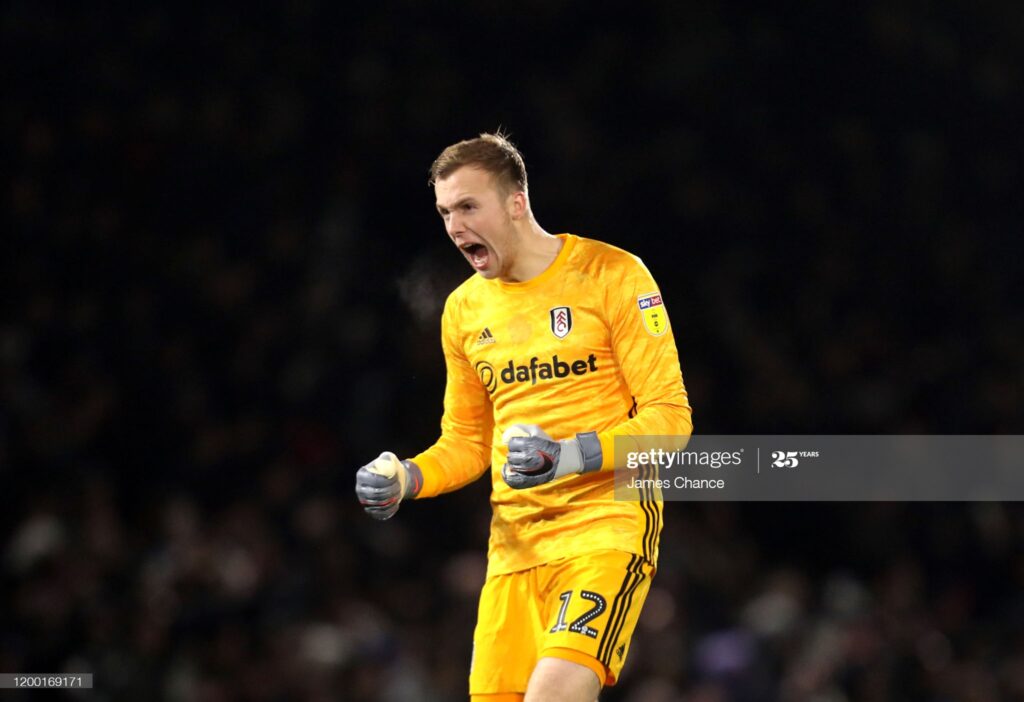 Marek Rodák (4.5) appears to be Fulham's No.1 and for fairly good reason. Fulham kept 17 clean sheets last season in the Championship. Rodák allowed 33 goals in 33 appearances which gave him the best clean-sheet percentage among keepers in the Championship. Rodák does seem to have mistakes in his locker and he can disappear in games, which for a keeper isn't very good! He was all over the place in the 0-3 loss to Brentford and allowed Huddersfield to score 2 quick goals which almost saw them draw. This says to me that Rodák and Fulham will likely concede goals but Rodák could get plenty save points which would bump up his score.
The back up to the 23-year old is Marcus Bettinelli (4.5). Unfortunately, this does not offer the coveted double up of a 4.5 and 4.0 keeper combo such as we have with the Brighton duo, Mat Ryan and David Button. Therefore, it would seem that the only reason to have a Fulham keeper is in a rotation with another budget shotstopper such as Ryan or Southampton's Alex McCarthy.
Defenders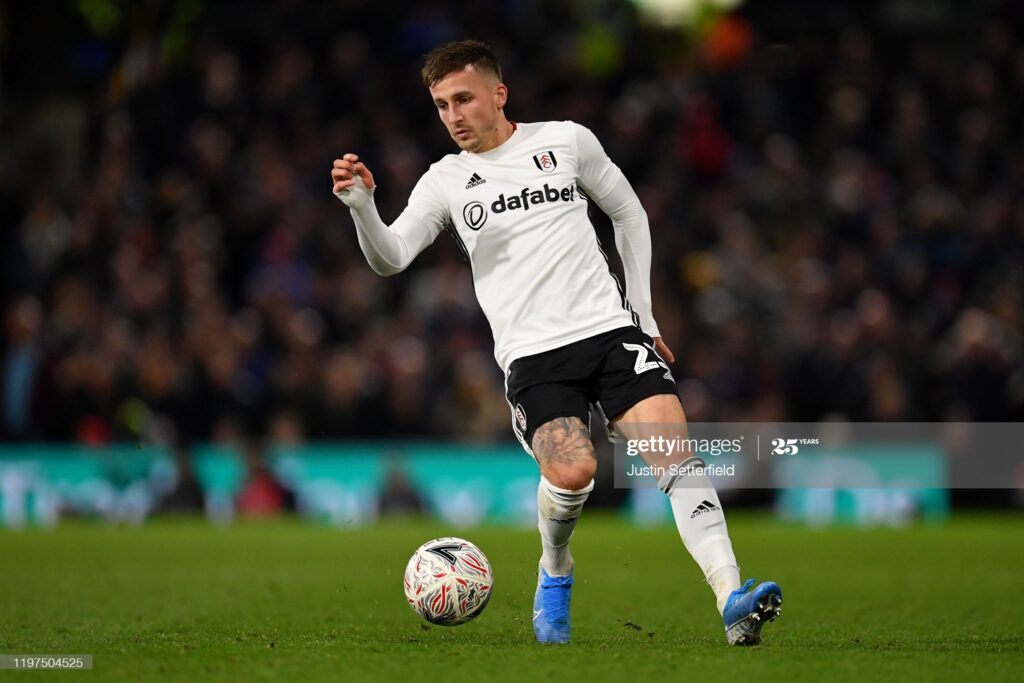 As mentioned above the Fulham defence kept a decent number of clean sheets last season with Tim Ream (4.5) and Joe Bryan (5.0) the most consistent players. Bryan would be my pick here. He is the only 5.0mln defender in the Fulham team which shows you that FPL fancy him to do the best of the Cottagers backline. Bryan has the stats to back it up too as last season saw him play 43 of the 49 league games (including play-offs) where he scored 3 goals and got 7 assists. Watching highlights of Bryan play, he is an attacking left-back who spends almost the same amount of time in the opposition's box as he might do his own. So, does he warrant the 5.0mln price tag?
Only time will tell with that one. I'm not sure if Fulham will bag too many clean sheet points but the left-back also takes set pieces which adds to his appeal. The fact he has an eye for goal, loves whipping in crosses and can bang in a free kick does make me wonder if that is the only reason to get him with the odd clean sheet just a plus. You can make the final decision for yourself.
Ed's note: Fulham completed the signing of American left back Antonee Robinson for £2mln from Wigan Athletic on 20th August 2020.
Midfielders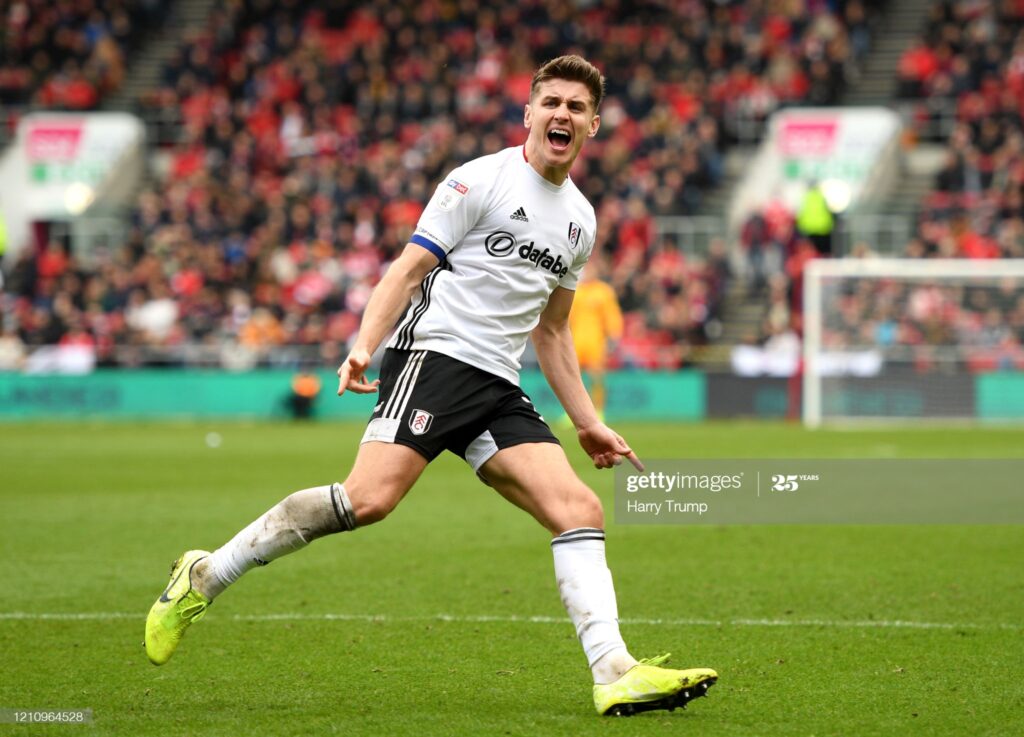 Lots of midfielders for Fulham seems to be the theme this season – they have 10 midfielders even before they signing anyone new. You will see my predicted line-up below and it includes a lot of recognised names such as Anthony Knockaert, Tom Cairney, Andre-Frank Zambo Anguissa but the one that is interesting me the most is Ivan Cavaleiro (5.5). The former Wolves man was permanently signed by Fulham last January and I'll be honest, I don't even think I noticed! I did watch the play-offs and what I saw of Cavaleiro, he really impressed me. He has an eye for goal with 6 goals and 7 assists in 43 appearances last season and can also score free-kicks! Now I didn't know where to put him in the predicted lineup as his minutes were a bit erratic at times last season. If I were Scott Parker, I would probably put Bobby Reid (more on him later) in the CAM (central attacking midfield) spot with Cavaleiro going on the left and Joshua Onomah dropping to the bench. If we get any news from the behind closed-door friendlies then we could get a better idea. I probably wouldn't start the season with him but one to keep an eye on.
Tom Cairney (5.5) will be a mainstay in the Fulham side since he is their captain but for me Cairney represents a Championship player who struggles to create chances in the Premier League. His stats seem to back me up here so do indulge me in a bit of creative maths – you all know how good I am with numbers! His last season's statistics in the Championship were pretty decent with 8 goals and 3 assists which would translate to 49 points in FPL. Add to that the fact he played in 39 games and in which he played 90 minutes in all those bar one but I'll give him the extra point so that brings him up to 127 points. Now we can add 12 points for clean sheets he was involved in which brings him to 139, minus five for getting 5 yellow cards leaves Cairney on 134. I am not going to try guess any possible bonus points he might have received for every match (you can do that yourselves if you so wish). Let's for arguments sake say he would have finished the season on 150 points with BPS if this was the Premier League; now compare this to the previous year in the Premier League when Cairney only got 1 goal, 1 assist, 5 clean sheets and 3 BPS for a grand total of 71 points. That is a massive difference of 79 points! Maybe I am being a little unfair to the man, but I will not be splashing out 5.5mln on a player who did not have the greatest of times in the big league two years ago.
Attackers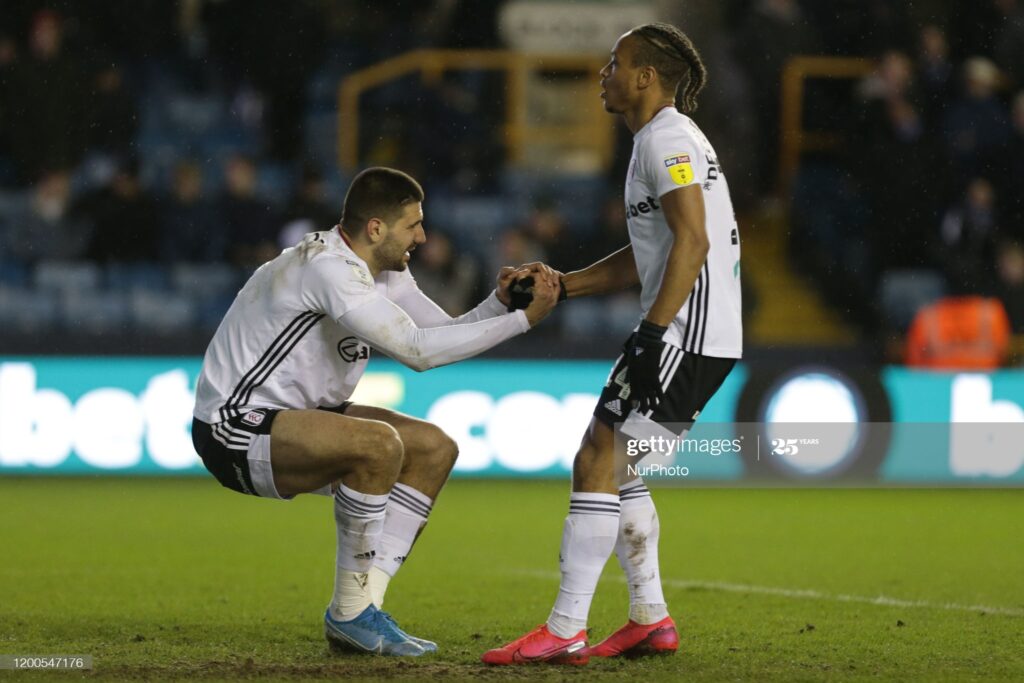 There are only two classified strikers in FPL for Fulham who are Bobby Decordova-Reid (5.5) and Aleksandar Mitrovic (6.0). Now both should be relatively familiar to us all as they were in the game two seasons ago with Cardiff and Fulham. 'Bobby' was priced 5.5mln then and got 5 goals and 3 assists in a Cardiff side that finished 18th in the table and were relegated. He then went to Fulham and nailed down a starting position in the team playing 41 times last season – but not as a striker. Usually Decordova-Reid plays on the left or right and only usually plays up top if Mitrovic is out. This has seen Decordova-Reid's output limited to 6 goals and 3 assists so therefore only one extra goal from his time playing as a striker for Cardiff. For me that does not warrant him being priced at 5.5mln again.
Mitrovic is definitely the more popular pick and a bit of a cult hero/villain depending on who you are! Two seasons ago in the Premier League he managed to bag a double digit goal tally with his 11 goals and 4 assists. This meant he was involved in 44% of Fulham's goals. His statistics from the Championship are much better. Playing 40 games last season he smashed in 26 goals to make him the top goalscorer in the league, again with 44% goal involvement. This shows that Mitrovic is definitely the main man for Fulham. Looking at Mitrovic's goal involvement and the fact Fulham scored 34 goals last time in the Premier League, I am expecting him to get close to or better the 11 goals and 4 assists in the 2018/19 season. One negative thing is Mitrovic has a reputation of being a hot-head and in my research I expected to find a load of red cards to his name but I was surprised to see that the last time he received a red card was during the 2015/16 season with Newcastle. Now even though he has only 2 reds in the last 5 years, he has received 27 yellow cards in that time – with 16 of those coming in the last two seasons. Yikes. Don't be surprised to see him getting -1 every now and again … you have been warned!

Summary
Personally, I'm expecting Fulham to go straight back down. The current squad doesn't have the quality to survive in the league and this seems to be proven by the fact most here have been relegated before, be that with Fulham or a previous club! Fulham need some top-level quality added, but if their last jaunt in the top-flight is anything to go by, they won't recruit wisely. If Fulham were to bring in some new signings with Premier League experience I might be proved wrong and I'd have to hold my hands up however, I'm not expecting much from them. If you absolutely must have a Lilywhite (for any reason) the only one I would feel comfortable suggesting would be Mitrovic, due to his fixtures and how he tends to start the season explosively, therefore he could be one to help fund a power midfield.
Predicted Lineup (4-2-3-1)
Rodák
Odoi Hector Ream Bryan
Cairney Anguissa
Knockaert Onomah (Cavaliero) Decordova-Reid
Mitrovic
Thanks for reading PROMOTED TEAM ANALYSIS- FULHAM
VOTE ON THIS WEEK'S CAPTAIN POLL GW1
FPL FIXTURE TRACKER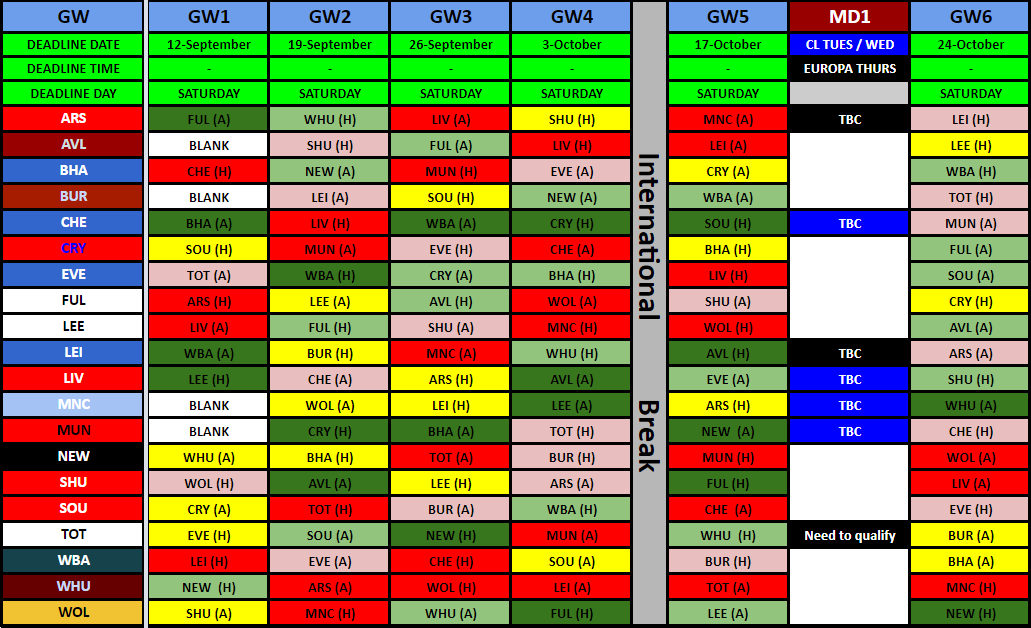 FIXTURE TRACKER LINK
For those who want their own tracker to play with, just make a copy using the link below;
Fantasy Football 247 League Codes:
All prizes must be claimed within 30 days of the final GW.