Promoted Teams Analysis FPL 2021/22 – Brentford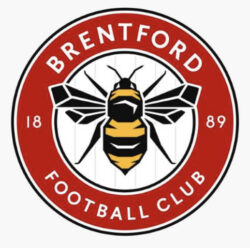 Here we go! Another season and another article about a new team. I really like doing these articles to be perfectly honest, I find it helps me get into the fantasy mood and also gives me the chance to learn about new players coming into the league. Brentford are an unknown quantity to many of us, so I thought I'd give you some history and background.
Brentford are yet another London side in the Prem which now makes the tally seven London clubs. They were founded in 1889, nicknamed The Bees and have recently relocated to Brentford Community Stadium which they share with rugby union side, London Irish. They have spent decades floating around the third and fourth tiers of English football, so you'd be forgiven if you don't know them. However, our beloved Elle is ancient so he might remember the last time Brentford were in the top tier. They had a successful spell in the 1930's when they achieved consecutive top six finishes in the top tier. However, the small matter of World War Two really hurt them and saw them drop from top-flight in 1946 to fourth tier by 1962. In 2009, Matthew Benham took over the controlling share of the club and helped get Brentford to where they are today. Benham also owns Danish club FC Midtjylland and there is a strong Danish influence throughout Brentford. Much like Nuno Espírito Santo did at Wolves, Brentford have the Dane, Thomas Frank as their manager who oversaw the introduction of a number of Danes in the side (7 last season). Let's maybe move away from taking about Denmark though…
Thomas Frank has been at Brentford since 2016 but only became head coach in 2018 when he took over from Dean Smith who left for Aston Villa. Frank has this high attacking, high pressing style of football where the team defend from the front (similar to a Liverpool style of play). This saw them being the most attacking team in the Championship last season scoring 79 goals which was 4 more than league champions Norwich. This style of football could be great at the start of the season as it might take teams by surprise and catch them sleeping! Now let's have a deeper look at formation and players.
Formation
The most preferred formation was 4-3-3 but towards the end of the season they also used 3-1-4-2 and 3-5-2 formations. When they played 4-3-3, Toney was obviously the man through the middle but it's the 3 at the back formations which could offer us an OOP in Mbeumo. When they played the 3 defenders, Mbeumo or Forss would partner Toney up top. If they stick with 3 at the back it could be harmful for Canos though as he tended to play at right wingback.
Started with a 4-3-3 formation;
Raya
Dalsgaard – Jansson – Pinnock – Henry
DaSilva – Norgaard – Jensen
Mbeumo – Toney – Canos
Moved to a 3-5-2 formation as the season went on;
Raya
Jansson – Norgaard – Pinnock
Roerslev – Jensen – Janelt – Fosu – Canos
Mbeumo – Toney
Overall, it is difficult to predict what formation they will stick with so keep an eye on friendlies.
Goalkeeper and Defence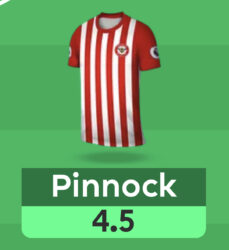 David Raya (4.5) is the No.1 at Brentford and started 42 games. He kept 16 clean sheets in those 42 games and made 91 saves which averages 2.16 saves a game. The keeper was pretty involved so he could be a save points magnet. Raya also faced four penalties but did not save any of them. He was beaten more than once just nine times and made three or more saves on 16 occasions last season. Brentford conceded 42 goals (Raya was in goals for 36 of them) which is 12 more than Watford and 6 more than Norwich. None of their defenders got many attacking returns. Out of the five defenders who played the most, there were six goals and six assists spread out among them but one of the defenders, Henrik Dalsgaard has left the club for Midtjylland and takes two goals and one assist with him. There may not be a Lundstram or Dallas in this team but let's have a look anyway.
Ethan Pinnock (4.5) seems to be the top option in the Brentford defence. He is a commanding presence at the heart of the backline. He started 39 times in the league, the most of any Brentford defender, scoring once with two assists. While he is a centre-back, he managed to take 31 shots at goal. Pinnock made 212 clearances, 28 blocks and 40 interceptions last season and these are all stats that would suggest he will be amongst the BPS if/when Brentford keep a clean sheet. The centre-back would have got a clean sheet bonus 14 times and picked up just one red card and no yellows over the course of the season.
Rico Henry (4.5) was selected in the Championship Team of the Season. Despite missing the final third of the campaign through injury, Rico contributed heavily when he was on the pitch. He grabbed a goal and two assists as well as nine clean sheets from left back. He also made 25 chances in the games he played. Importantly too was he didn't pick up a single booking all season.
Special mention to Charlie Goode (4.0) who played a few times last season so could be used as bench fodder although I highly doubt he starts.
Another fact to give you is Brentford were more reliable defensively when playing at home last season. 10 of their 16 clean sheets came at home. That being said however would I recommend a Brentford defender… NO! There are better options for the same price at better teams with Prem experience.
Midfield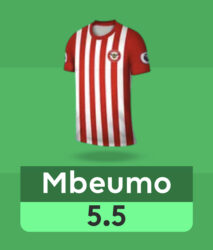 Here is a name some of you may recognise, Sergi Canos (5.5)! The former Liverpool and Norwich man who played a whopping SEVEN times between the two teams. His only appearance for Liverpool came as a late substitute for Sheyi Ojo in the final game of the 2015/16 season against West Brom. His six appearances for Norwich were spread between three in the league and three in cups. Thankfully Canos found a home at Brentford and has improved his game. Canos is a right footed winger but played LW and LWB all last season as Thomas Frank likes to play with inverted wingers who cut inside. This led to Sergi enjoying his most productive season so far with nine goals and nine assists in the league. He had an average of 2.1 shots a game and was the second highest goal scorer for Brentford last season. Canos featured in all 46 league games last season (some from the bench) and would have earned plenty of bonus points along the way as he contributed to multiple goals and assists on four occasions. However, he only has an average of 63 minutes per game, so he usually gets subbed off which is a slight concern.
Here is the potential OOP I mentioned earlier, Bryan Mbeumo and finally the fabled BMW strikeforce are in the Premier League… albeit in three different teams. Mbeumo is the only member of the BMW strikeforce that stuck around for Brentford as Said Benrahma left to West Ham and Ollie Watkins arrived at Villa. Mbeumo scored eight times last season and assisted ten times which was the joint most assists alongside Ivan Toney. He was a man in form at the end of the season as Mbeumo found the net in four of the last seven games. This coincided with the switch from winger to up top partnering Toney. If Mbeumo stays up top he will keep that partnership with Toney, be an OOP and also get any clean sheet bonuses which would have seen him with an extra 16 points last season. I feel like this partnership may stay as it was the second-best partnership in the Championship with Mbeumo assisting six of Toney's goals. Brentford had eight partnerships that combined for two or more goals and Toney was involved in six of them (Toney seems to be involved in everything!). In those partnerships Mbeumo appears in two of them. Sergi Canos also features in two of them and could be a differential.
Another special mention goes to Mathias Jensen (5.0) who is the conductor in midfield and the main forward passing player at the club. Jensen played in all but one of the league games last season. He scored twice and assisted seven times. Jensen had 70 key passes over the season which put him as 6th in the stats for chances created. If you are looking to save 0.5 or have an extra 0.5 in the bank, then Jensen could be a decent fifth midfielder.
Forward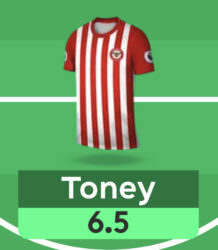 Brentford may have three strikers on the FPL site but only one of those is the star man. Ivan Toney (6.5) is the man that everyone is looking at and at time of writing sits in 36.3% of teams. This is crazy for a newly promoted player but with Bamford, Watkins and Pukki all proving successful in recent seasons then maybe it's not entirely crazy. Toney's stats are testament as to why he is proving so popular already. Ivan ripped the Championship to shreds last season by smashing the record for most goals in a single season by banging in 31. He went on and scored another two in the playoffs. Ivan was also deadly from 12 yards as he also takes penalties for Brentford and last season scored nine out of the nine that he took. He got a hat-trick once and a brace on four occasions, so he mainly gets single goal returns. First issue I would have with Ivan's stats are all 31 (33) of his goals came from inside the box. He probably won't get as much space or time in the box when playing Premier League teams. The saving grace for Toney though is his strength and pace. He is a big threat from set pieces and crosses. Toney doesn't just score the goals; he likes helping his teammates too as he picked up 10 assists to go with his 33 goals last season. As mentioned above Toney is involved in everything and out of the 79 goals scored last season, his 43 goal contributions mean he has a goal involvement percentage of 54%.
Those are some crazy stats and I'm really considering sticking the Brentford man in from the start, but I don't want to give a one-sided view so let me just give you a few warnings.
I've taken a look at the Championship top goal scorer for the last two seasons which were Teemu Pukki with 29 goals in 18/19 and Aleksander Mitrovic with 24 goals in 19/20. If you look at their goal tally for the following season in the top-flight, Pukki got 11 goals (which is respectable) but Mitrovic only got a measly 3 goals last season. Norwich and Pukki had come up as champions whereas Fulham and Mitrovic had come up as playoff winners similar to Brentford. Are we then to assume Brentford will follow the same level as Fulham and thus Toney will be the same as Mitrovic? Who knows! All we can say with a degree of certainty is Toney will not be scoring 33 goals this season and there will be a significant drop in returns. Does this make him a bad option though?
The last warning, I will give you is Toney likes a card. I mentioned above how Toney uses his size and strength to score goals and get in tight with his opponents and this tends to get him a few bookings. Bookings are not something we like as FPL managers and last season he received 8 yellow cards and 1 red. These cards will surely affect his bonus point potential and if he hasn't got the space in the box like last season plus the expected drop in goal numbers, the question becomes "Is Toney as good an option as we might be expecting?" Only time will give us the answer to that but for now we will have to gamble.
All that being said my top three FPL prospects for the newest of new boys are below:
1. Ivan Toney
2. Bryan Mbeumo
3. Sergi Canos
Thanks for reading Promoted Teams Analysis FPL 2021/22 – Brentford. This article was written by Matt X
FPL FIXTURE TRACKER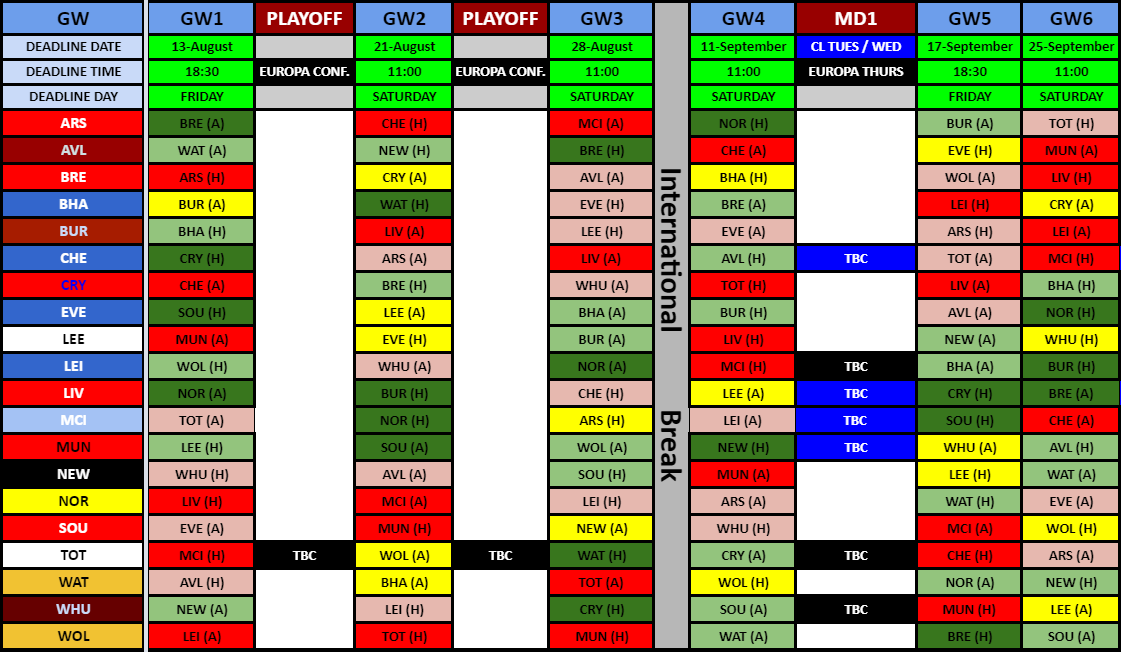 FIXTURE TRACKER LINK
FF247 LEAGUES FOR 2021/22
Fantasy Football 247 League Codes:
Both leagues will be shut to new entrants as of 01/01/22.