Site FPL Team GW14
Welcome to the FF247 Site FPL Team GW14
Lacklustre
We'd love to rant about all those who let us down this week but in all honesty it's easier to simply tell you who didn't. Trent and Toney didn't, that's who, and unfortunately that's all. Even they didn't break double digits, but a paltry 9 apiece still trounced the rest. Kane couldn't even be bothered to play because it snowed or something and so White came in, ironically, and his 6 was the next best, which sort of says it all really. Lacklustre.
We ended up on 50 points, just 12 above the average, which meant a small red arrow and a new overall rank of 116,759.
Our GW13 Result…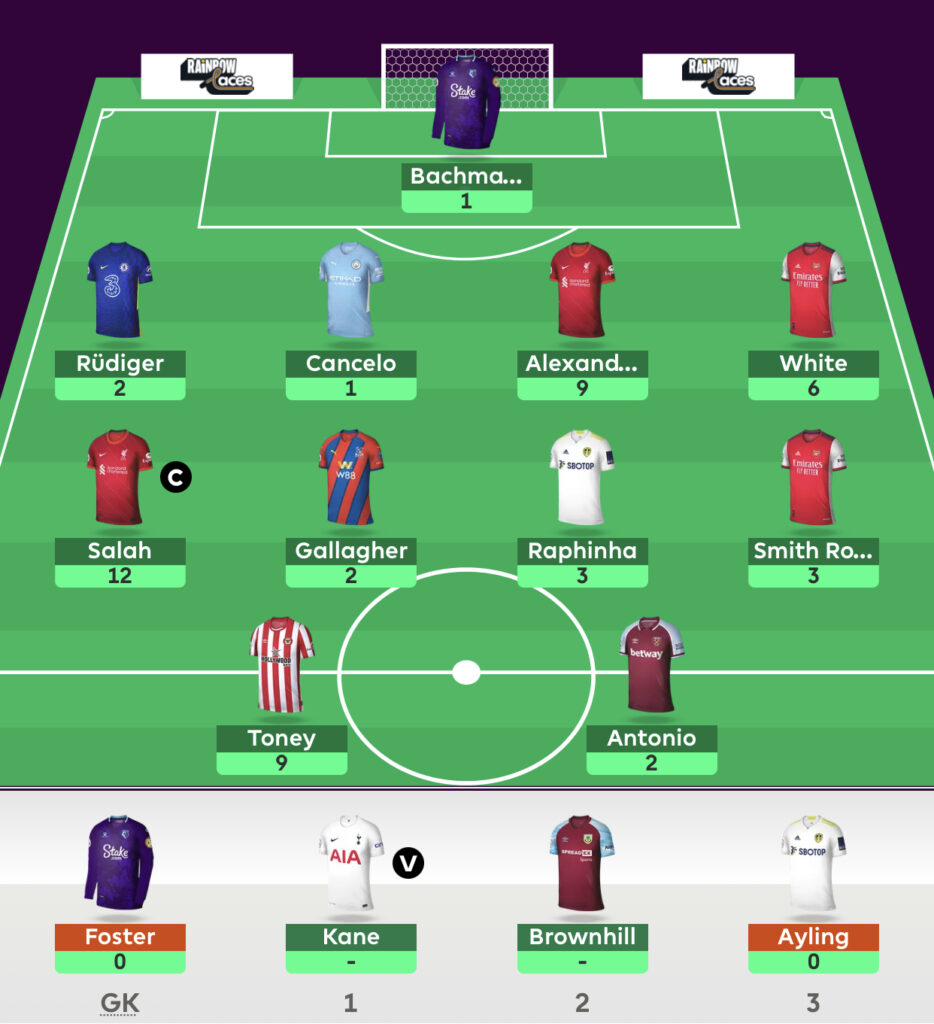 We have £1.1m in the bank and one free transfer to use ahead of the midweek GW14. Let's go see what was decided….
Our GW14 Transfer(s)
If you thought our team was lacklustre then that had nothing on the actual committee this week. There was one risque suggestion of dumping Kane and getting in Lukaku to attempt to capitalise on Watford's recent propensity to be involved in goal-fests, plus the fact that they seem to be down to their U23's team for this one. But that garnered zero votes and so was quickly dismissed and with it Kane bought himself a (temporary) reprieve. The only other suggestion was that we should finally get on the Jota train and poor Raphinha was the fall guy. Quite what Raphinha had done to deserve such ruthlessness we aren't sure, but to know would probably involve some degree of conversation. The art of which seemed to have passed the committee by this week as we simply had insightful comments such as 'Jota' and '+1'. Funny that because if you ask them about their own team they will blabber on endlessly….
The slight fly in the ointment here was that it took most of them so long to respond that when they did we had missed out on Jota by £0.1m due to a price rise! Back to the drawing board then and our ever so chatty committee swung back into action with nuggets such as 'Lukaku'. And 'Lukaku'. From which we assume they mean that the Kane to Lukaku risk was back on the table.
Perhaps it was written in the stars…
To confirm then we have SOLD Kane (gulp) and BOUGHT Lukaku (double gulp)
Captain – Mo Salah
Fairly predictable but also fairly unanimous as 4 out of the 7 people who actually bothered to vote went with Salah.
Should Everton somehow conspire to have the game postponed (rumours of Rafa being seen leaving B&Q with a snow machine) then new signing Lukaku will step in as our vice.
Our GW14 team in full…
Should you wish to follow the FF247 Site Team's progress you can do so here.
Thanks for reading Site FPL Team GW14
VOTE ON THIS WEEK'S CAPTAIN POLL GAMEWEEK 14
FPL FIXTURE TRACKER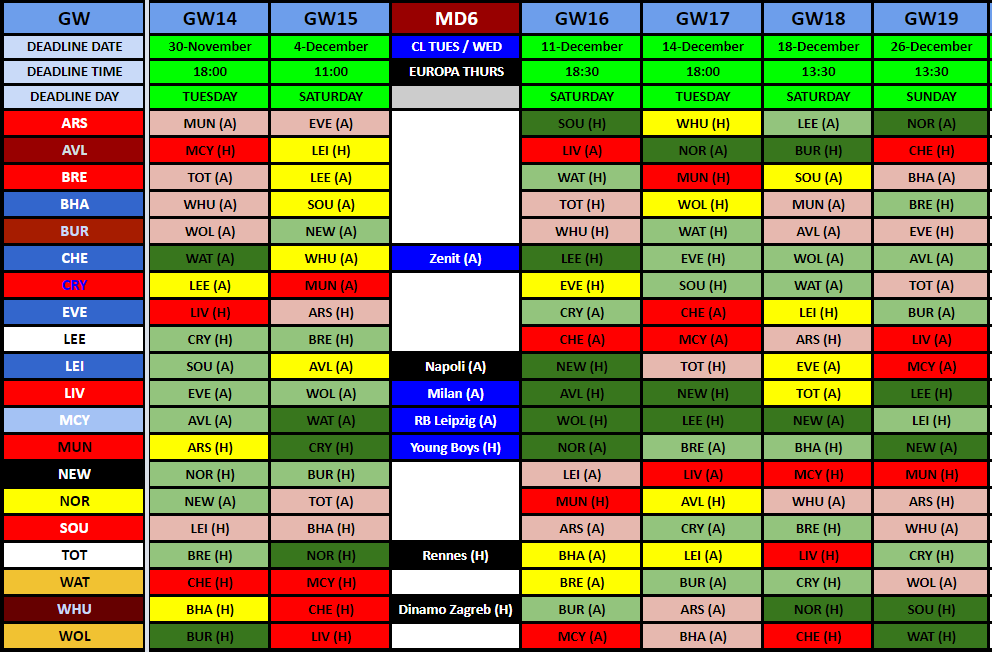 FIXTURE TRACKER LINK
SET-PIECE TAKERS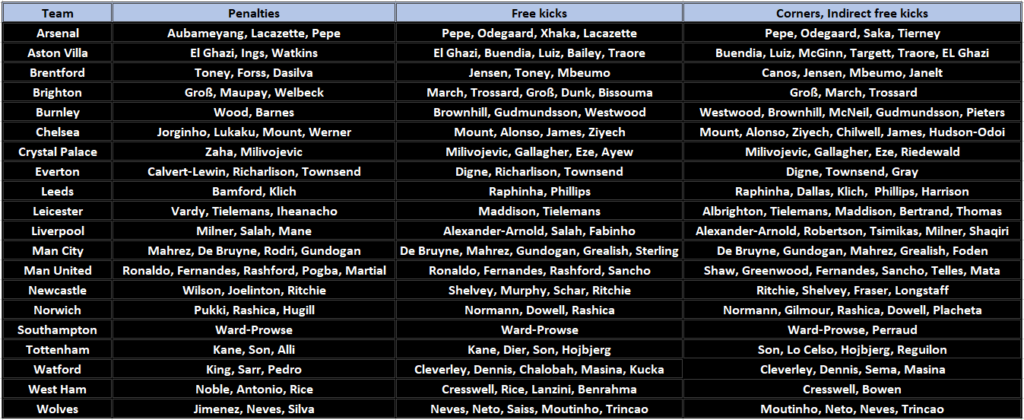 Predicted Line-Ups FPL 2021/22
You can access our Live feed to these here.
FF247 LEAGUES FOR 2021/22
Fantasy Football 247 League Codes:
Both leagues will be shut to new entrants as of 01/01/22.