FF247 Site Team, Xmas Tips & Predicted Line-ups Gameweek 19
"You can write about other players too.. you just have to land on the ones we pick!"
This seemed like a great idea at the time. Bearing in that we didn't know up until Friday night whether we would have any games to write about (do we still, really?) we decided to condense our articles a bit. Given as the FF247 Site Team had decided to play its WC this week we reckoned we could combine that with some sort of a Xmas Tips article. Best of both worlds, two birds with one stone, etc…
That's until we started to work out how to combine the pair! Without going in to too much detail and boring the pants off you let's just say that the following has the potential to be either 'great' or 'a great big mess'. Either way it'll be funny to watch it unfold and by the end of it we should have a Site Team WC to present to you, some logic as to how we got there and a bit of info on the both the players who made the cut and those who just missed out (that's the Tips bit).
Oh, and we have the Predicted Line-Ups pinned on the end too for good measure. A bit like having three Christmas presents for someone but being too drunk and lazy to wrap them all separately.
Lurching from one to another let's at least begin with a wrap up of last weeks Site Team result and then we shall see where we go from there with the rest. Your guess is as good as ours at this point….
Our GW18 Result…
Not a vintage week but ultimately not the worst either. We ended up on 58, and with it a green arrow which hoiked us up about 27k to 229,632nd overall.
Our transfers were a bit of a disaster with Ramsdale conceding a Leeds consolation and Watkins having his game called off late. Ordinarily you wouldn't make a transfer the day before the deadline in the current circumstances but unfortunately that's the nature, and also the major downside, of doing a published team – you sort of have to.
That and the rest of the rabble are here…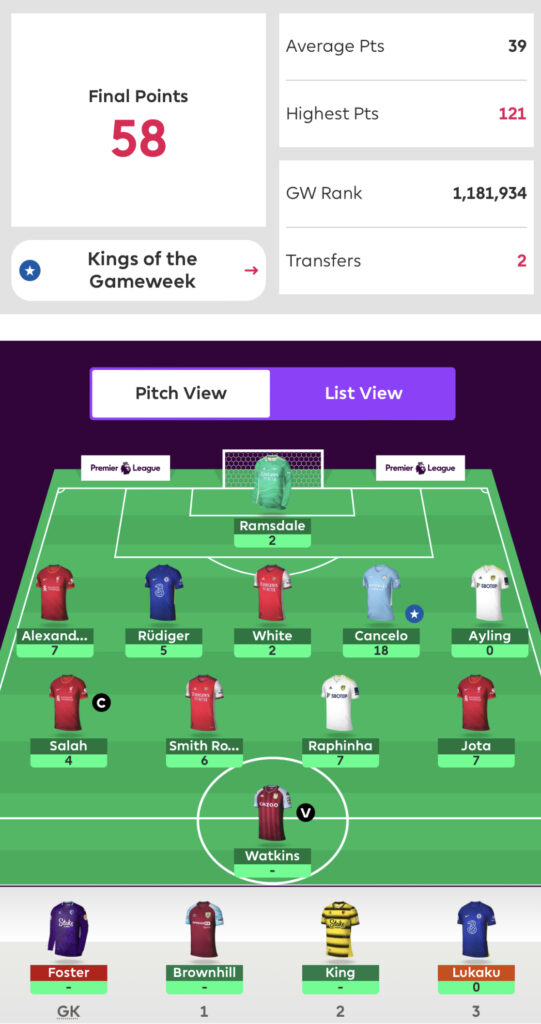 As we say we have decided to finally unleash our WC and so this is how / why we came to our conclusions. Sort of.
For clarity, and perhaps also to add some confusion at the same time, four of our panel have taken a position each and have been asked to sort of justify why certain players have made it, whilst all along knowing who will actually make it and so also having some sort of budget to work towards for their particular section. Pretty much just like everybody does when they play a WC… except you all don't have three other voices vying for a slice of the budget. Or perhaps you do… As it goes Init got the keepers, Swirly the defenders, Rosco the mids (and most of the budget!) and Kop plays up top.
It's also worth noting that the team and the selections below have changed about 6 times this week already, for obvious reasons, and it is thus subject to further changes depending on what further surprises Santa delivers.
Goalkeepers
The keeper position. The most overlooked position of all. You can spend all season on the boards and barely ever see a question about which keeper to transfer in. It is only ever discussed in either pre-season or when on a wildcard. This is why it is such a key one to get right from the get-go in either scenario. It's basically a set and forget position unless you either go 'premium and a scrub' and your premium comes a cropper or you get rotating ones and then simply drive yourself mad picking the wrong one each week.
Premium
So when I went cap in hand to the committee to ask for my budget on this I was given £9.3m and told to crack on. A quick calculation in my mind suggested that my own personal preference of a set and forget premium (plus scrub) would probably mean finding a 2nd keeper for about £3.3m. The message was clear.
The message was also correct as this approach from a standing point makes little sense right now. If you can take two keepers then do it, for very obvious reasons.
Just on the off chance that you are somehow afforded the opportunity to grab a premium keeper (to perhaps supplement someone else who is cheap but still also plays, but who you would ideally not then necessarily play, or maybe you just got sick and tired of their weekly 2 pointers) then the choices are all in the price tag, for a reason. Basically, look for a 6 and you are in business. After this it is just a case of which of Man City, Liverpool or Chelsea you are more comfortable doubling up on.
For the record here Ederson has 10 clean sheets out of 17 games, Alisson 9/17 and Mendy 8/17 (they have all missed 1 game each).
The trouble with your premiums is that they aren't ever likely to be getting you that many save points and subsequently many bonus points either. Ederson has made 25 saves in 17 games and got 2 bonus points, Alisson 35 and 5 and Mendy 45 and 3.
Mid-priced
The good news then is that the aforementioned three are currently sat just 3rd to 5th in the keeper table with two much more budget friendly (look for a 5) options ahead of them in the shape of Sa (Wolves) and Ramsdale (Arsenal).
If we are going down the statto route then this is a toss up as Sa has 7/18 in clean sheets, with The Ram 8/16 and it's 57 saves with 7 bonus vs 53 and 8. There are 6 FPL points in it to Sa with Ram on 2 less games played.
The budget guy
Or as we are calling him: 'The Covid Crisis Keeper'. Basically this is one step above a scrub, in other words someone who actually plays, as that bit is sort of key right now, should they ever be required.
For the record I had ear-marked Pickford, Schmeichel, DDG and McCarthy as all having more favourable games in 21 & 22, but they were all above my measly and pathetic budget.
This midfield section better be good…
As it transpired I got a bit of a Covid budget boost and so I was able to bring in Sanchez from Brighton who can ably deputise for Ramsdale in the aforementioned games. And as a quirk of fate actually provides us with a benching dilema as sson as this week…
Defenders
One of the players who was pleased to see Antonio Conte become Spurs boss was former benchwarmer Ben Davies, who had only played 30 minutes of Premier League football this season, before the Italian came to the helm. Indeed, that followed on from just 1430 and 1340 minutes in the two respective seasons and so it must be a great relief for the Welshman to find himself playing again.
With Ramsdale in the driving seat for Arsenal defence coverage, the first of our two £4.5m defender slots goes to the 28-year-old from Neath, as three clean sheets and two assists in the last six have certainly gained our attention. Thanks to positive Covid-19 cases, there are three fixtures that now need to be fulfilled and so, with that, double gameweeks are on the horizon for Spurs. In the meantime, the player – a nice differential, as he is owned by just 1.9 per cent of managers – faces Crystal Palace, Southampton and Watford in the next three.
In the card game Pontoon, Antonio Rudiger would be your Ace and King ultimate hand. You're sticking, you've got the best. Keeping hold of this player is essential as we think back to the two goals, three assists and eight clean sheets that have been amassed from the 17 gameweeks he has started. In fact, only eight out of those have been blanks and so it's no surprise the German has 88 points to his name, putting him a very respectable fourth, behind James, Cancelo and Alexander-Arnold – but more on two of those in a bit.
Chelsea may have hit a bit of a stumbling block recently, as their 0-0 draw against Wolves in Gameweek 18 was the first such clean sheet since the 3-0 win over Leicester six rounds earlier, however the next two matches, against Aston Villa and Brighton, could well see the Blues' defenders in and amongst the points once again. Similar to Spurs, there are two games that need to be fulfilled for the West Londoners, as Brighton and Arsenal lie in wait, as Gameweeks 23 and 24 are showing up as blank too.
So, we've got one £4.5m defender sorted, as the big bucks get spent elsewhere, the question is who we go for when it comes to the other slot. Step forward Diego Dalot, Manchester United's right back who was recently blocked from any form of reuniting with Jose Mourinho at Juventus. As well as the price, another similarity the Portuguese has with Ben Davies is that he is in favour with a new manager, as the last three fixtures have seen him play all 90 minutes, picking up 14 points along the way.
One thing that is particularly appealing in the former AC Milan loanee is the schedule of games that await the Red Devils. First up is a Newcastle side who have only scored three in the past six, as Man City, Leicester City and Arsenal kept clean sheets against the Magpies' strike force, with Burnley, Wolves and Aston Villa waiting in the wings. Again, there is the small matter of fitting in ties against Brentford and Brighton into the schedule too. All matches you would expect Man United to excel in and, what's more, that would be with a £4.5m defender.
The final picks are the staple of any FPL team at the moment. Trent Alexander-Arnold and Joao Cancelo need no introduction, especially as they feature in 44.4 and 37.3 per cent of fantasy squads, respectively. Between them, they have already amassed three goals and 14 assists, along with 19 clean sheets and it'd be madness to not have these guys not only in our squad but playing week in, week out.
Whilst the above comprises the essentials and the differentials we have taken a shine to, special mentions also go to the budget-friendly Ben White – though we have the aforementioned Ramsdale in that department of the Gunners – and Wolves' Conor Coady who, along with a few of his teammates, has been managing to fly under a fair few FPL manager radars. In the case of the latter, there is Watford to play this gameweek, however two tricky ties against Arsenal and Man United then lie in wait. Still, the West Midlanders' last seven have only seen two goals conceded, as Liverpool and Man City were the only sides to make it through to the back of the net.
Midfielders
Every week. Salah captain. Rinse and repeat. Luckily for us, he's off to AFCON in a few weeks so we can ditch him on our wildcard, right? Assuming that AFCON goes ahead then we're essentially bringing in a player with a maximum three-match shelf life. But would you go without him against a stitched together Leeds team that looks ripe for a hammering of epic proportions? Hell no. Will we sell him if, and when he goes to AFCON? Maybe, but for now, Mo stays.
Then just like that the Liverpool game was called off and holding Salah no longer seemed a viable option. Mo is gone.
So that leaves us with four spots to fill. But then we're back to the subject of AFCON. Again, assuming it's on, and there's a lot of assuming right now, as you'll be acutely aware of, then that means Liverpool will lose the services of both Salah and Mane. So who's going to score their goals? Origi? Maybe. Firmino? Possibly. Jota? You would assume so. There we go, assuming again. An almost 30 per cent ownership that will likely become even higher if – and when – his teammates depart, the Portuguese has, at times, been frustrating, but he still has 10 league goals from 15 starts and a couple of sub appearances. Do you want to go against the masses? No, us neither. He's in.
So now we're down to three spots…
Every year, we wait patiently for the best budget players to show themselves. Usually, these are the players that 'unlock' our teams and allow for an additional premium or two. This year, the premiums – other than Salah – haven't exactly set the world on fire, which is frustrating given that there are so many bargains to be had. None more so than across the midfield. A strong squad will be essential over the coming weeks – I'll make another assumption, and you don't need me to tell you why. So we've opted to bypass the '£4.5m fodder fifth mid' and instead go for 2 midfielders in the £5-£6.5m price bracket, but which two make the cut? Let's run the rule over some of the options.
Arsenal have materialised as genuine top four contenders once more. You can put that down to a multitude of factors, but an important one is that they no longer have an overreliance on Aubameyang – which is just as well, he's rubbish. Of course, if you can no longer rely on your '20 goals a season' forward, then someone needs to score the goals. Or you can always do what the Gunners have done of late and spread them around. Across the midfield, the North Londonders have not one, not two, not three, but four players all capable of attacking returns. And none have the same name as a popular 80s jeans brand – free keyring with every purchase. So which of Saka (£6.3m), Emile Smith-Rowe, (£6.1m) Martinelli (£5.3m) or Odegaard (£5.5m) is the man to carry us – and perhaps your FPL team – to glory?
It's tricky to make a decision based on statistics, given that Smith-Rowe has barely featured in the last four, and Martinelli has barely featured across the season. If we remove the former from the equation for a moment, the other three players all have compelling stats across their last six. Odegarrd tops the tables for chances created (19 to Saka's 11 and Martinelli's 13), while Martinelli himself may have four goals – compared to three for Odegaard and Saka's two – but it's actually Saka who comes out on top for goal attempts; 18 vs 12 and 14 respectively. Clear as mud then.
If the budget was an issue, the draw of Martinelli is understandable. However, we bought Smith-Rowe at £5.4m and, as he showed in his two-goal scoring cameos in Gameweeks 17 and 18, this guy's no slouch. It was a tough call this one, go for the shiny new toy or rely on what we already have. Martinelli doesn't have the best injury record and, in the end, that's what swung it for us. Smith-Rowe stays.
Then he played in the cup match, making us doubt the chances of starting Gw19. So we changed our mind. Martinelli is in, let's hope our shiny new toy doesn't disappoint!
Two spots left…
Next up, it's the audition for our second 'budget midfielder' spot. Three names were thrown into the ring.
Demarai Gray (£5.6m) is beginning to show signs of his early-season form with goals against Liverpool and Arsenal in Gameweeks 14 and 15, respectively. With favourable fixtures for the Toffees, he was certainly worth discussing. But the discussion didn't last long. Kop – a Red – voiced his disapproval and Init – a Blue – did not disagree. So he's out.
Next up we have Conor Gallagher (£6.1m). This lad has been fantastic for Palace this season. He's more than capable of a double-digit haul, having already amassed four, but he's blanked on nine occasions which is more of a concern. The biggest issue for the 21-year-old, it seems, is his versatility. Great in real life, but the last thing you want in FPL is your attacking midfielder playing as a defensive midfielder. Palace fixtures are a mixed bag over the coming weeks – he almost made the cut, but, in the end, however, we went elsewhere.
We're a sucker for good fixtures and that's exactly what West Ham have. Both Manuel Lanzini (£5.8m) and Jarrod Bowen (£6.5m) will both do well in the coming weeks – we hope – but Bowen seems the more likely starter of the two given the history of their minutes across the season. His 11 points against Chelsea in Gameweek 15 showed what he is capable of, and we're hoping a nine-game fixture run that sees him face Watford twice, and Newcastle, Southampton and Leeds once – all on home soil – will see Jarod add to his three goals and seven assists so far in this campaign. The news that Antonio is out with Covid-19 only served to strengthen our resolve on Bowen, given that he will likely play through the middle until the number nine returns.
One spot left…
With just one spot left, it's less about what we want and what we can afford. A City mid seems prudent – they are, after all, arguably the best team in the league. The stats over the last six gameweeks show that Raheem Sterling (£10.6m) is the best pick, as he tops the tables for almost every metric; goals (three) chances created (14) goal attempts (14), shots on target (eight). But we can't afford him. Next up it's Mahrez (£8.6m) but he's too risky when it comes to rotation, so he's a no, much like Kevin de Bruyne (£11.6m) who, like Sterling, we simply can't afford. That leaves us with Foden (£8.1m) although his recent benching is concerning, as much as it's the case that, when he does play, he looks the most likely City midfielder to pick up attacking returns. Then we have Gündogan, (£7.3m) his stats are impressive with four assists and a similar number of goal attempts and chances created to Foden. Then there's Bernardo and, whilst he has gone off the boil in the last two, the previous six saw him second only to Sterling for goal attempts and chances created. In the end, it was a difficult choice, and one ultimately dictated by pounds, shilling and pence. Until it didn't. Losing Salah meant we had more cash, Foden gets the nod and with Salah's removal we suddenly needed another midfielder and it looked increasingly likely that Kop would get his Christmas wish; an increased forward budget!
This one felt like a no brainer. To be fair Son (£10.3m) Was a strong candidate and would have likely displaced our City mid when we made our canal deliberations. As it is we can now afford both. Favourable fixtures, a solid performance against Liverpool and the chance he'll have a 'double double' all worked in the Korean's favour. So, he snatched the final midfield spot, like the lethal finisher he is. Hurrah, it's a Christmas miracle!
Forwards
There once was a time that when you were on a wildcard that at least two of your first five picks would be forwards. And I'm not talking about when the little baby Jesus was a thing; I'm talking about last season or definitely the season before. But, no more. I've been handed a fiver and told to find three decent forwards. There's more hope of me locating the three wise men!
I'll start by looking at the options and then pick three names out of a hat.
Where better to start than with the premiums?! Yes, there's still premium forwards knocking about! The obvious place to start is with Christiano Ronaldo. In terms of goals scored, he perhaps hasn't had the impact that some would have expected. Despite this, the only forward to have bettered his seven goals is Jamie Vardy with nine. The argument that Manchester United are a better team without Ronaldo in the side has been bandied about over the course of the season, but let's be honest… Where the f**k would they be without him at the moment?! Despite the Red Devils struggling, CR7's stats for the season are pretty impressive. Amongst forwards, he ranks fifth for touches in the opposition area with 75, he's had more goal attempts (46) than any other forward and he's had more shots on target (19) than any other forward. United have stumbled through the majority of the season to date but, with an experienced gaffer now in charge, I fully expect them to turn things around. They have a relatively decent fixture list through to the end of February and this is not including some potential doubles. At £12.5m, he's going to eat up a significant chunk of anyone's budget – but he's more than capable of multiple double-digit hauls over a short period and, with an ownership of just 26.7 per cent, he would propel you – I mean us – up the ranks.
The aforementioned Jamie Vardy started the season like a house on fire, scoring six times in the opening eight game-weeks. He's since scored twice. He's an avoid for now.
Harry Kane is the English captain and is therefore allowed to kick his opponents. Spurs did look better against Liverpool but I certainly wouldn't be in a rush to buy this d*ckhead!
Moving onto the mid-priced options and the in-form player at present is Ollie Watkins. I use the phrase 'in form' loosely, as three goals and an assist in his last six games is hardly earth shattering! Having lost five on the bounce under former manager Dean Smith, Villa have had the ship steadied by Steven Gerrard, and there has been a marked improvement in the Claret and Blues' performances. Watkins has been central to this upturn. There has been some speculation that, with the return to fitness of Danny Ings, the number 11 could find himself pushed out wide. Should this happen, I don't see it as being a major issue as Watkins is clearly playing with a lot of confidence and he will still get chances coming in from a wider position. Aside from trips to Chelsea and United, the Villains have some great fixtures over the coming 10 gameweeks – and I expect the 25-year-old to remain amongst the points.
West Ham's fixtures suggest that Michail Antonio should be a part of our WC conversation. Five of their next nine games are against teams currently in the bottom six! Unfortunately, the Hammers' form has taken something of a dip and they have won just one of their last six games. Perhaps even more worrying is the fact that the number nine hasn't scored in his last eight games. His stats over the past six gameweeks are also rather worrying. Admittedly, due to the recent postponements, he's only played five times during these six gameweeks – but very few forwards have played six times. He ranks 14th for touches in the opposition area, 22nd for goal attempts and 25th for attempts on target. The guy who hails from Wandsworth had just one attempt on target. Picking Antonio at present is definitely going to be a fixtures over form call.
We'll move from east to north London and, if West Ham's form is on the decline, it can be argued that Arsenal's is on the up. They sit third in the current form table, having won seven of their last 10 games – or four of their last six if you prefer a more recent snapshot. With Aubameyang currently out of favour, Alexandre Lacazette has started the last four games, scoring once and picking up two assists. Over the past four gameweeks, he leads the way for touches in the opposition area with 26, currently in sixth for goal attempts with six and first for attempts on target with six. To be honest, anyone who has watched the Frenchman play of late will tell you that he's far more frustrating than these stats would lead you to believe!
Moving onto the budget strikers and I believe it's worth taking a look at the Watford pair of Emmanuel Dennis and Josh King. The former has been one of FPL's revelations of the season. Thanks to seven goals and six assists, he's the highest scoring forward in the game. He would be a shoe-in on our wildcard, were it not for his imminent departure to the AFCON. It's not certain that he will make the Nigerian squad, but a change in manager has seen him included in the country's preliminary squad. Therefore, we must focus on King. His stats, over the course of the season, while not as impressive as Dennis', are impressive. Amongst forwards currently priced at £6.0m or below, he ranks fourth for penalty area touches, fourth for goal attempts and fourth for attempts on target, standing proud at first for chances created. The Hornets' fixtures over the coming gameweeks are not the greatest, but any team placed in the bottom three or four is never going to have what you would describe as easy fixtures. With a price tag of £5.8m and an ownership of 7.6 per cent, the Norwegian certainly warrants consideration.
If it's "cheap cheap" you're after, like going "out out", Southampton's Armando Broja merits some consideration. He's scored four and assisted one to date, priced at just £5.1m. Is the 20-year-old from Slough a guaranteed starter? Probably not. However, he has started each of the last three games and, with both Adams and Armstrong currently crocked, he should start the next couple of games. In all honesty, there's an argument to be made for him starting regularly even when both are fit – after all, he's outscored both!
Anyone else worth considering? Dominic Calvert-Lewin is due to return to the Everton XI. He had scored in each of the Toffees' opening three games, before getting injured ahead of his team gaining some great fixtures. There's a catch though… Everton are rubbish. Let's say that he's someone to keep an eye on. Pukki or Wilson? Perhaps, but… well… they're massive gambles – and that's putting it politely.
So, who have we gone with? We're hardly spoilt for choice!!
To be honest, even had there been a plethora of forward options I'd still have been shopping down in Poundland after Rosco went and blew his load the budget on our midfield. Ronaldo was briefly mooted but that idea was shelved as Rosco wanted every midfielder listed above. Frankly, we've ended up with Watkins, King & Broja because…well, because there's no one else!
Salah doesn't play…helloooooooo Ronnie!!!
Our GW19 Team in Full
Clearly the above was threatened and compromised somewhat with recent fixture developments but after much discussion, more than you would like to know, we have decided to crack on and play the Wildcard, bench a few players who don't even have a game, can Salah, see this one out and then reconvene in GW20 with a Free Hit or two in hand. We appreciate there are more questions than answers there but we are winging this a bit, much as most are right now.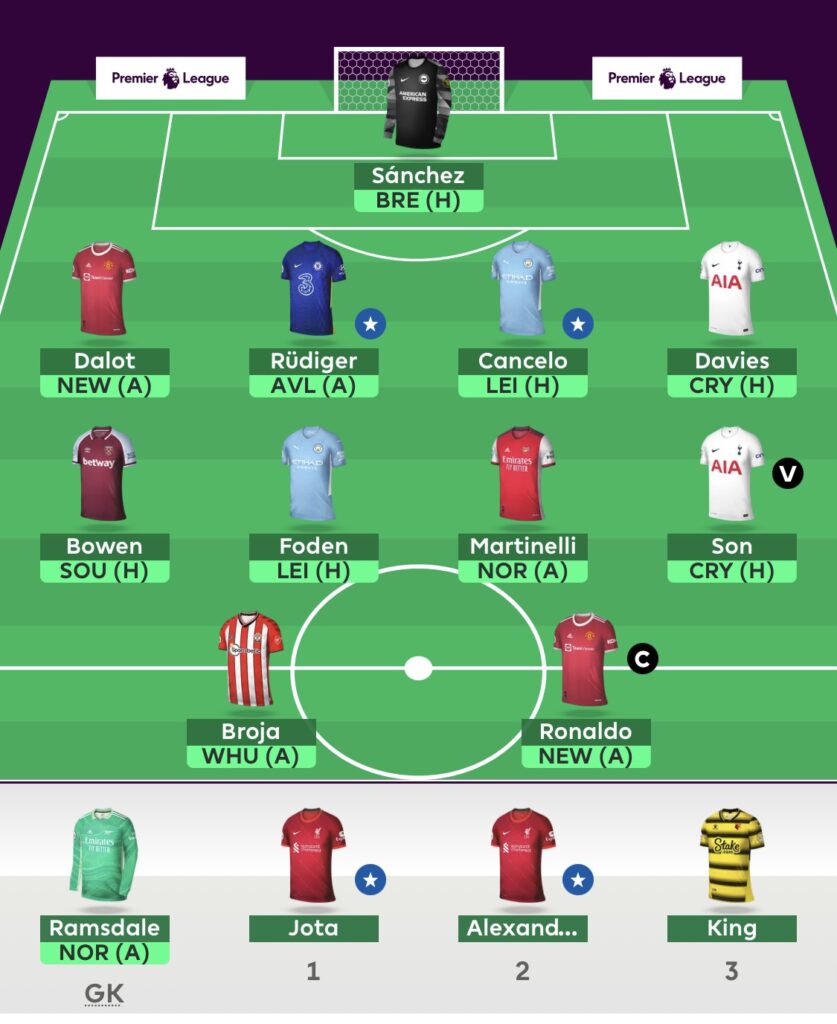 To confirm then we have PLAYED OUR WILDCARD
In case you hadn't already guessed.
Captain – Ronaldo
Sans Salah, Ronnie was afforded a clean sweep of votes. Son was also the unanimous vice pick.
Should you wish to follow the FF247 Site Team's progress you can do so here.
Predicted Line-ups Gameweek 19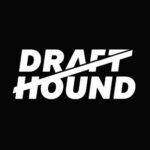 We'll do away with the wordy intro as you should all be au fait with the new layout of this by now.
As a quick reminder –
There are two versions of this article.
The one below has a drop-down version. It's fairly idiot proof – you simply click on the small arrow to the right of the team name and you get a drop-down list of all the teams. Simply click on the one you want to see and hey presto, etc. This is the published article with the comments section to crack on with.
The other one is permanently live and has the 'nicer' grid layout. If you want to see that version you can click here. This can also be easily accessed at any time via a myriad of links on our homepage – Header link, Hot Topics link, Quick Access link on mobile and it is also linked towards the end of all of our regular articles.
What you see below is a live link to what Drafthound have on their website. Why is that significant? Well, firstly, it now means that the second they make any updates in reaction to live team news then they will also appear on here. Being uber helpful in that respect they also time-stamp all of their line-ups so you can tell to the minute when it was last updated.
As an additional extra if you click on any player icon on the team line-up that will take you to their own page on Drafthound, from where you can see up to date season stats, their upcoming fixture schedule and use a comparison tool to view similar players.
Given their time and effort in providing this content for us it would be rude not to occasionally click on the Drafthound link and check out their own fabulous content as there are FPL articles aplenty on there too.

Thanks for reading Site Team & Predicted Line-ups Gameweek 19. This article was written by Fantasy Football 247 and Drafthound
VOTE ON THIS WEEK'S CAPTAIN POLL GAMEWEEK 19
FPL FIXTURE TRACKER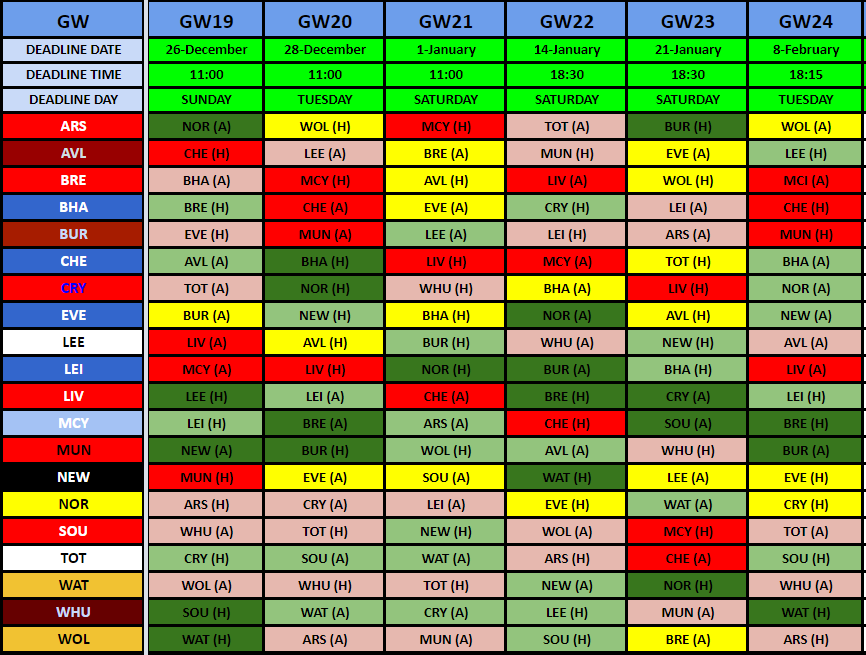 FIXTURE TRACKER LINK
SET-PIECE TAKERS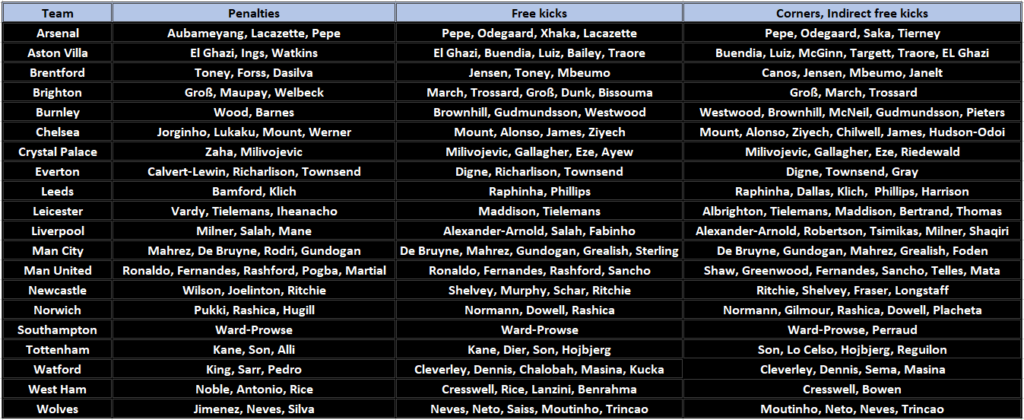 Predicted Line-Ups FPL 2021/22
You can access our Live feed to these here.
FF247 LEAGUES FOR 2021/22
Fantasy Football 247 League Codes:
Both leagues will be shut to new entrants as of 01/01/22.