Bundesliga Fantasy Football 2019/20
GW34 DEADLINE SATURDAY 27th June 2:30PM GMT
With the Bundesliga seemingly taking over the bulk of the chat on site (understandably, given as it's the only game in town right now) we have decided to (tried to!) move the chat onto its own specific article to allow others space to chat about FPL, dandelions or whatever they wish elsewhere, so that they aren't simply left muttering 'Das ist mir Wurst' to themselves all summer.
We will not do a fresh Live Match Chat for each week, we shall simply update this one as we go along with the latest deadlines and fixtures. We shall endeavour to post the line-ups prior to each phase of the relevant GW and our usual FPL Countdown Timer (to be found above the latest comments section) has been temporarily handed over to Bundesliga.
Tips will be dispensed in the chat below (mainly by Mito we would imagine) but feel free to get involved in said chat, whether that's asking for advice or answering others.
The games in full… GW34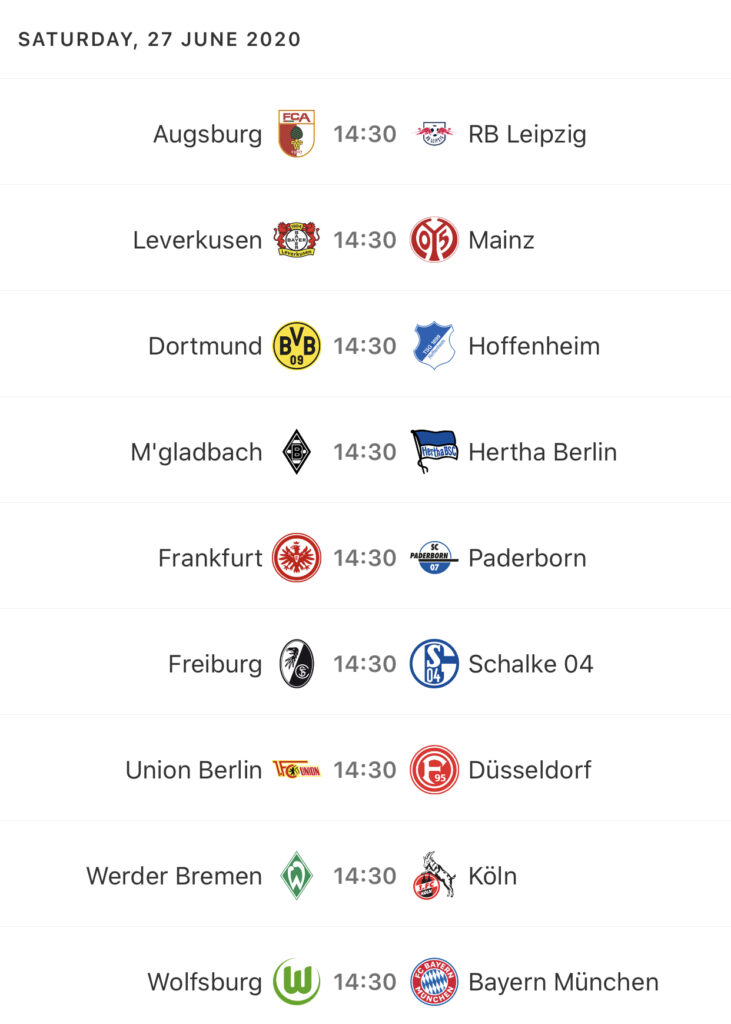 Bundesliga Fixture Tracker
The main inspiration for us creating a fresh FBL article was Ivan and his willingness to volunteer to create a fixture tracker to deal with the remaining games. Mito got his crayons out and helped fill it in. Many thanks to both.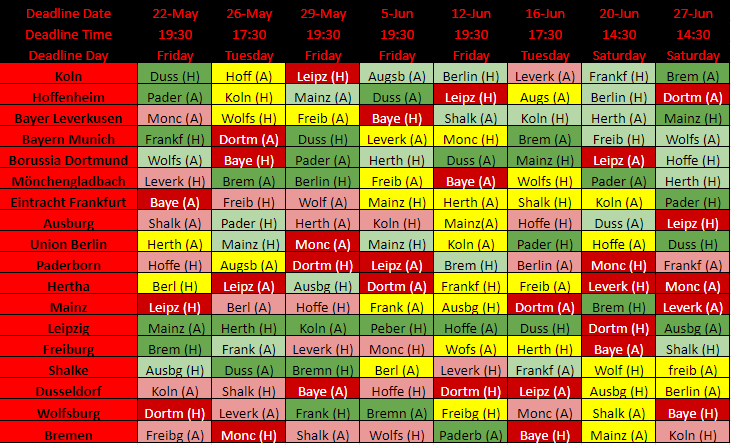 Good luck to absolutely everyone for Gameweek 29 from all at FF247!
Thanks for reading Bundesliga Fantasy Football 2019/20