Fantasy Football Captain Picks Gameweek 5
Welcome to Captain Picks Gameweek 5! Proper football cannot come back soon enough. Fantasy football Twitter has dried up to the point that people are now analysing the difference Liverpool's new specialist throw-in coach has had on the players' throws. Apparently Andy Robertson can now throw to 69% more of the field than he could before. Some things are better left unanalysed.
If there is anything worse than an international friendlies break, it is an international break where the 'friendlies' are dressed up as competitive matches. At least with friendlies I did not care when England lost, but this new league left me somewhat disappointed on Saturday night when Spain walked away victorious. Bring back friendlies, I say. That way the English could have pretended that the players were not trying last night, much like I used to do when losing on FIFA. You could probably remove 'used to'.
After Bry's imaginative book review and James's, erm, 'thing' (yes, you did actually read that article on this site and not the one you use your incognito browser for), I decided that I should get more creative for this article. After putting considerable thought, trees, and pens into coming up with something entertaining, I remembered something; I am not creative. Whilst some children could immerse themselves in deep fantasy with action figures and lego, I just broke them or threw them at my brother. Whilst some children would be picked to be the creative, charming protagonists in the school play, I was responsible for holding up the props. And whilst some people can write captaincy articles through the medium of a book or sex appeal review, I will be my boring old 'statsy' self.
Sergio Aguero (Fulham (H))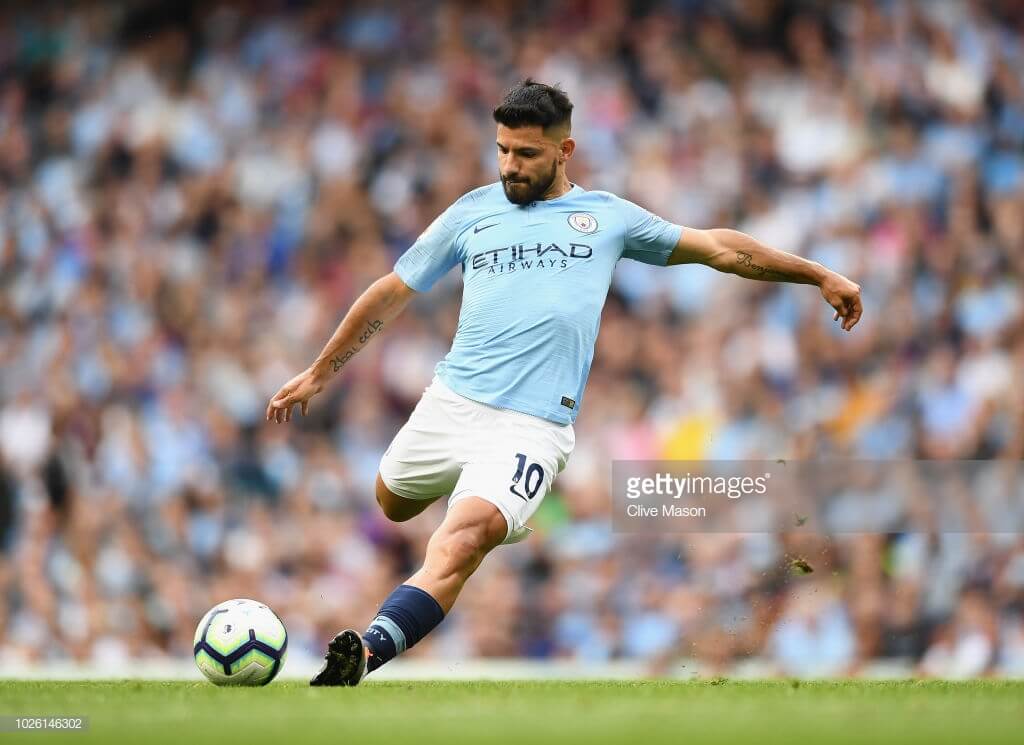 After being castigated by Init for stating the obvious in my fixtures article, and deciding to do as he says, and not as he does – 'Man City are good and Cardiff are bad' – I have added a bit of spice to my chocolate-collared showstopper this week. Ooo, someone's been watching Bake-Off. However, quite often the boring option is the 'correct' option. Man City are at home to Fulham and Salah is away at Spurs. Even before looking at the stats it seems like a no-brainer. Just captain Aguero.
He has had the most shots (20) in the league so far this season, 12 of which were inside the box. Fulham are conceding 20 shots on average per away game, the fourth highest in the league, whilst Man City's average of 28 shots per home game is unparalleled with nearest rivals Spurs three shots down. If my maths is correct, there will be sh*t ton of shots on the Fulham goal, and Aguero will take a handsome chunk of them.
Man City have already scored eight at home in two games (albeit six against Huddersfield) whilst Fulham have conceded five on the road so far. Heck, even Brighton put two past them and missed a penalty just for fun. Alfie Mawson may be introduced into the starting line-up after impressing in the Carabao Cup, but that should not deter you from picking the Argentine – the youngster was not able to prevent City from putting five past Swansea last season!
Man City scored 61 goals at home on their way to lift the title last season, scoring 2+ on 16 occasions. Jokanovic is taking his lambs to the slaughter this week, the only difference to that idiom being that the players are well aware of the beating that awaits them in Manchester (I'm talking about football, rkid, now take your Adidas jacket off). I remember saying something about the boring option being the 'correct' option.
However, 'Captain PICK' does not have the same ring to it, so here is a set of lads that are all pretty good at football too.
Gabriel Jesus (Fulham (H))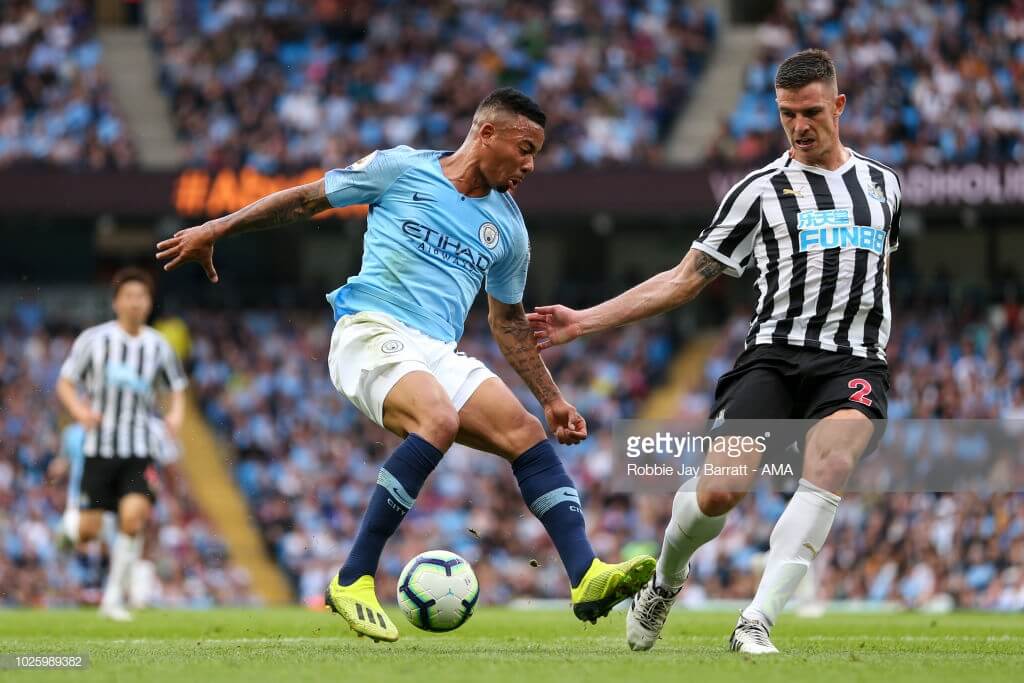 Aguero's partner in crime is first up. Gabriel Jesus comes with a larger rotation concern, I think, but then who knows bar Pep? Aguero is probably 'due' to be benched. Sorry, I said it. Jesus has only started two matches so far, and was brought off before the hour mark against Newcastle. In the two games he's started he has averaged a shot in the box every 16.4 minutes, which is the best in the league (exc. sub appearances) (by over six minutes!). If he is on the pitch (and I do say 'if' cautiously), he might even take more shots in the box than Aguero and if you don't shoot, you don't score. Then again, if you are benched, you don't score.
Eden Hazard (Cardiff (H))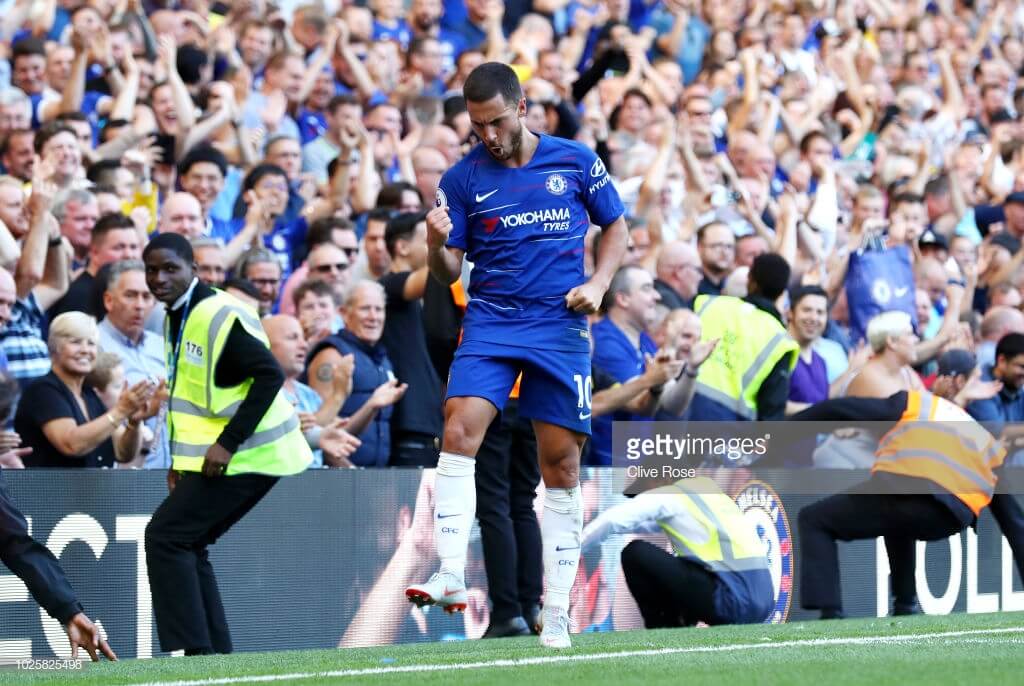 After easing himself back into things again, Hazard has scored two and assisted two already this season, scoring in both the matches he started. In 28 starts last season he scored 12 and assisted four, and at home he only scored four and assisted one. However, Chelsea struggled last season and Sarri does seem to have reignited the fire in the bellies of the entire team. Not changing his starting position every week should help Hazard re-find his form from previous seasons too; the first four games are an early indication that he has already found it.
Chelsea have already scored ten this season, putting three past Arsenal and two past Bournemouth at home as they look to obliterate the measly 30 goals they mustered at Stamford Bridge last season. They have averaged 24 shots per game at home so far, which is the third best in the league.
Cardiff have only conceded five so far, although it could easily have been seven but for the back-to-back penalty heroics of their goalkeeper, Neil Etheridge, and not conceding against Huddersfield is about as surprising as finding out that Theresa May is awful at dancing.
What is perhaps more concerning is that he scored two of the three shots he took in the box in the last two matches. However, he has always been 'clinical', scoring just over one in every five shots in the box last season and just over one in every four the season before that. Do you want to captain someone who would be taking any penalty Chelsea get against Etheridge though? It would be a nervy minute or so, that's for sure. And quite possibly a frustrating couple of minus points after that minute!
Marcos Alonso (Cardiff (H))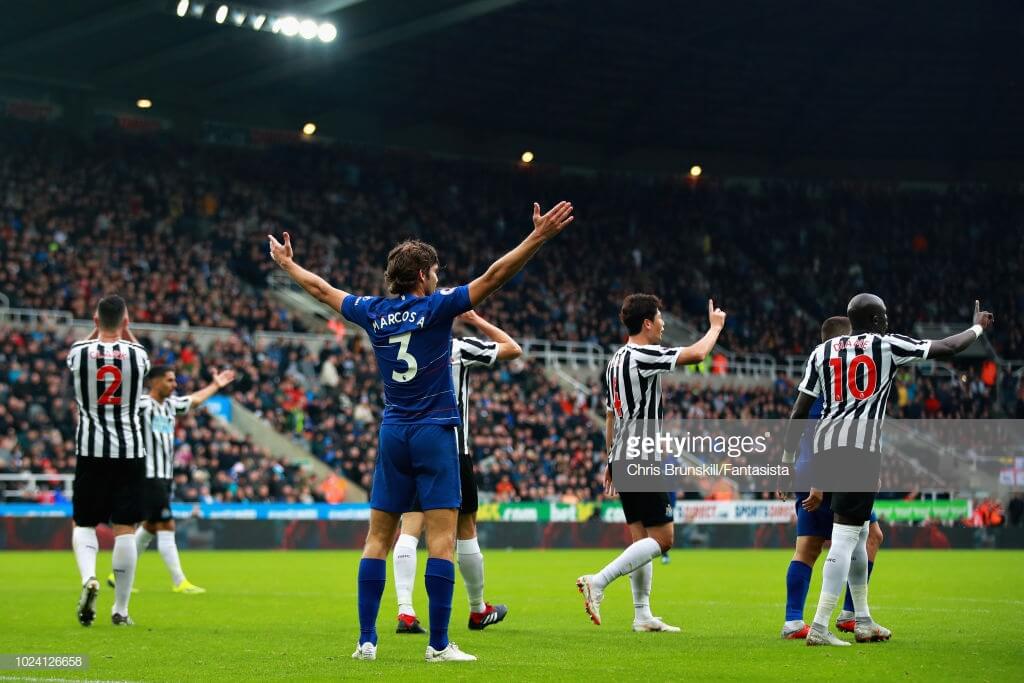 Perhaps, though, it is time captain his teammate. Yes, a defender. Four of the current top five points scorers are defenders and Mendy, Alonso, and Holebas have just four clean sheets between them. It might feel a little daunting to captain a defender, but Alonso has had six shots in the box and four more shots than any other defender in the game so far. I have only ever captained a defender once; Leighton Baines scored a penalty, kept a clean sheet, and snatched three bonus points to return a cool 30 points. Alonso has a hand in the free-kick hat and, although he is not on penalties, he does spend much of his time in the penalty box, as Hazard has testified!
Fortunately for Alonso and his fantasy owners, the rest of the team does not forget to defend, having kept two clean sheets already. This fixture is as good as any to take the punt on him with the bookies giving Chelsea the shortest odds of the weekend to keep a clean sheet (4/6, at the time of writing). Cardiff has not scored on the road yet and their overall tally of just two goals puts them at the bottom of the goals table with Huddersfield and West Ham. Huddersfield and West Ham.
Fortune favours the brave, although it is neither constant nor predictable, so don't expect any favours from Lady Luck.
Callum Wilson (Leicester (H))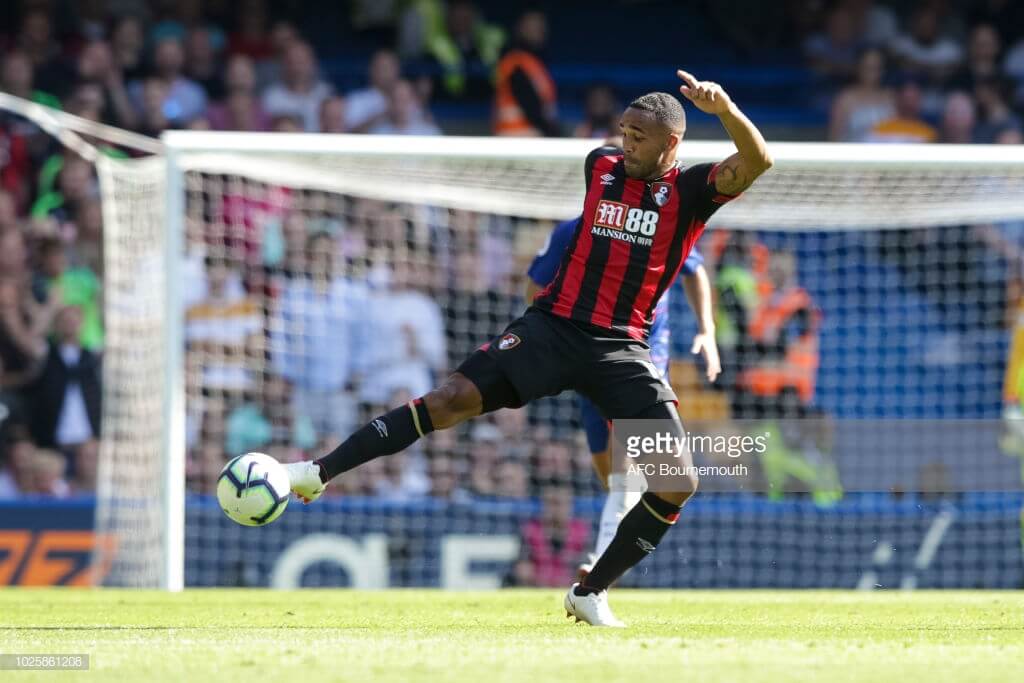 Ahh, Callum Wilson. My ultimate FPL troll. Ever since his first hat-trick in the Premier League I knew he was going to be trouble. He seems to have the terrible habit of losing his shooting boots whenever I bring him in and then immediately finding them again when I get rid of him. This time I started the season with the more expensive version, Josh King. Callum Wilson
steals
the penalty from King and misses. For a brief period of time, I thought I had finally won the war. Then he scores two goals, grabs three assists and consequently rises by £0.2m. P***ing glorious.
Yet I have not learned my lesson; once again I will dance with Callum Wilson. Bournemouth scored two against both Everton and Cardiff (and missed a penalty). Leicester were poor away from home last season, conceding (joint) second most (38) and their first two matches away from the King Power this year will hardly pump optimism into the fans' veins; an out-of-ideas United side put two past them and even Southampton, who blanked eight times at home last season, managed to score against them. Until Jonny Evans ousts Wes Morgan, I cannot see Leicester raking in the clean sheets.
Wilson currently leads the way for in the box shots with 14. A promising figure given that in the 2015/16 and 2016/17 campaigns he was averaging a goal roughly every 3.5 in the box shots he took. Don't show me up again, Callum.
I know what you are thinking. Where is the spice I added to my chocolate-collared showstopper? Well I was going to tip Walcott but thought better of it, so if he bags you heard it here first and I told you he would. And if he doesn't, well, I didn't tip him, did I? Spicy.
Thanks for reading Fantasy Football Captain Picks Gameweek 5. This article was written by AT.
FPL FIXTURE TRACKER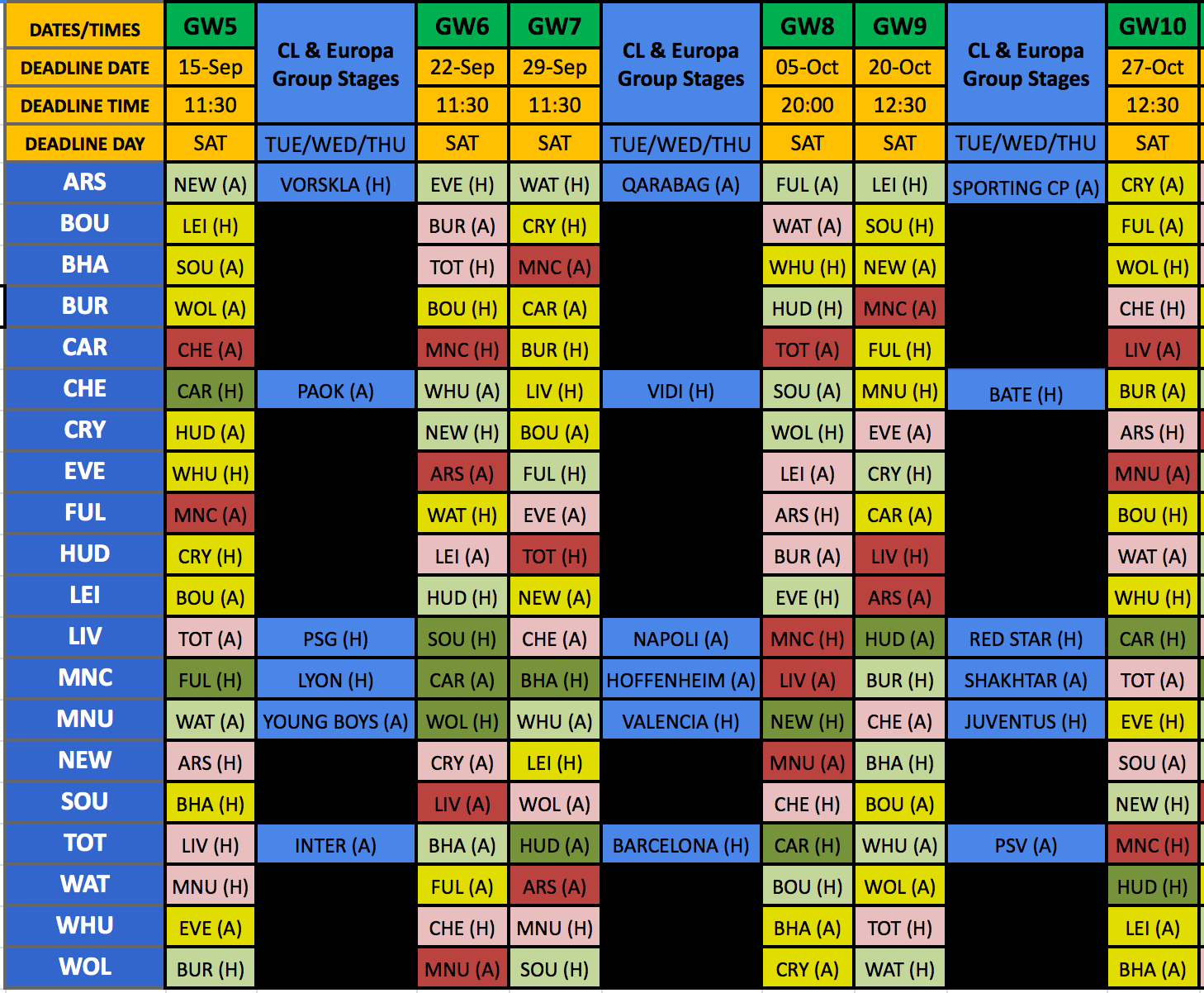 FIXTURE TRACKER LINK
Welcome to our Fantasy Football leagues section.
The League Codes for FF247 for the 2018/19 season are as follows –
Thanks to our friends Follow @ff_surgery and please give them a follow.