FPL Captain Picks Gameweek 10
Welcome to FPL Captain Picks Gameweek 10
Chat Sh*t Get Banged
And no we aren't particularly referring to Mito using last week's article simply as a platform to slate his fellow writers. Well ok, we are a bit, but the main point was that there will be an overwhelming favourite Captain this week. The clue is in the title. But before we get on to that let's see how last week's lot actually got on:
Kop – DCL, 26 (captain points). The top score out of our picks. And we bet he was still unhappy with it!
Smash – Bruno, 22 points. Looked like he had it in the bag until DCL came along.
Mito – Ziyech, 6 points. We shall forgive him this one as it was a late pick and the obvious ones had already gone. Call it a punt. Or something along those lines.
Let's go see what the guys have to say about the picks that are available this week and whether anyone can persuade you to not chat sh*t (etc):
Swirly – Vardy v Fulham (H)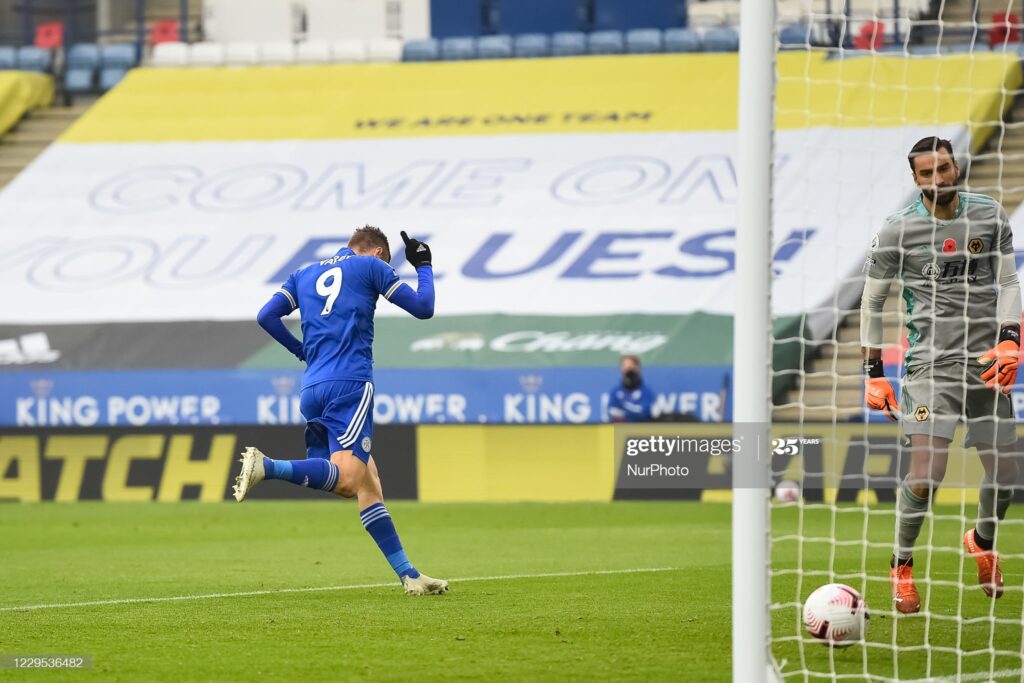 I'd just like to begin my case for Mr Vardy Party by taking some time to reflect on the time us FPL players have got to know him. I can tell you it's a fair while now, as the then 27-year-old came onto the scene back in the 2014-15 season, the first time the Foxes had played Premier League football in a decade. Since that first day, he's amassed 111 goals and 35 assists in 219 top flight games for Leicester.
Vardy was most prolific in the title winning season of 2015-16, with 24 goals and eight assists, however the last campaign still saw him manage to find the back of the net 23 times, also setting up seven others along the way.
So, that's a short history lesson out the way to show this guy has pedigree. Fast forward to this season and he's already on eight goals in as many appearances, with an assist for good measure, meaning the now 33-year-old could easily break his previous records if he stays fit or doesn't have the distraction of a baby being born, as he did last year! That hat trick in the 9-0 demolition of Southampton still made it up for this writer, at least!
Just looking at the Premier League table, Leicester missed a chance to sit pretty at the top through that defeat at Liverpool, but still sit pretty in fourth, also placed sixth in the number of goals scored with 18 – almost half of which being from Mr 'Chat Sh*t, Get Banged'. Looking down the table to Fulham in 18th, they share the unwanted accolade with West Brom on the most goals conceded at, funnily enough, 18. Had the West London side not decided to actually play football in the second half of the Everton fixture, that could have been way higher. Just forget about them, as Matt said in his fixtures article.
Sure, I'll nod to the fact that not many of the number nine's goals have been from open play and, indeed, his hauls so far this season have been when on the road. The recent match against Liverpool was the only time he's not banged it in while playing away – like the true lad he is. Oy oy! I digress. Whilst there is no perfect choice of captain, take heart from the fact the man, whose wife is now more famous for Wagatha Christie than anything else, has already scored two and assisted another in a 3-1 victory over Fulham – the only time he has played them – which was just 20 months ago. How time flies when you're in lockdown, hey?!
Indeed, time has also been short on a direct comparison between the Foxes and Cottagers. In my hunt for stats, I have found there have actually only been three ties between the two sides in the last ten years, of which two were in the East Midlanders' favour, with one 1-1 draw. So, to the bookies I wander – strictly for research purposes only – and, wow, there is something interesting to share. Looking through all of the Gameweek 10 fixtures, it appears Vardy is the most favoured to score at any time. Leading the way with odds of 1.65, he is ahead of Aguero (1.67), Jesus (1.85), Sterling and Calvert-Lewin (1.95) and even Mo 'It was only a wedding party' Salah at 2.05! Now, that's surely worth a punt!
Init – DCL v Leeds (H)

DCL and I have a bit of a chequered history, allow me to explain:
This is somewhat inspired by Smash who admitted on site this week that he may have been wrong about DCL all along. He wasn't alone there though as I wasn't originally a fan either, but I could see green shoots along the way, and as an Everton fan I'm glad to see them blossom. When I first encountered DCL (probably 3 seasons ago) he was lightweight and seemed to offer nothing in or out of the box. My opinion changed last season though when I caught him in the flesh a few times (remember when we could do that?!). He'd clearly developed, both in physical stature and in his overall game, particularly his hold up play. One particular 'no-look' flick still stands out to me, and had me thinking: 'hang on, I may be wrong here, this guy is coming along quite nicely'.
What he still didn't have at that time was goals. Carlo has changed that, but more on that later. What I think finally convinced me, and perhaps DCL himself, was the Duncan Ferguson effect. When Big Dunc took charge (remember the halcyon days of ripping jackets off in the rain, hugging ball-boys and having Frank Lampard look up at him like a defeated soldier before the war had even bugun) he started DCL up top. And stuck with him. And backed him very vocally. A confidence booster if ever there was one. For those too young to remember, Big Dunc was an absolute legend of an Everton centre-forward. He won't feature on many 'most goal' lists but ask any 'Blue' who has stirred them most over the past 30 years and he will be up there, if not indeed top. So to have that backing from someone in that sort of position was probably the turning point for DCL. And he hasn't looked back since.
Back to Carlo though. He too has been quite vocal on DCL. Mainly to say that all he has changed is that he's asked him to be in the box more. Well, more like for every attack. Rocket science it isn't but my word it has worked. He's in there so much now that stuff is coming off his back and his heel and going in.
All this has resulted in DCL being the 3rd highest FPL points scorer, the top one on this article I believe, (chat sh*t about that Vardy).
So… who am I captaining this week myself?! Probably Duncan Ferguson by the sounds of it. Failing that it will be Vardy, in all honesty. But if you find yourselves sans chatty boy then I would have no issue with sticking it on Carlo's new 'pet in the box'.
Horse – KdB v Burnley (H)

In normal times, captaining Man City attacking asset at home to Burnley would be a no brainer as City have won the last 3 encounters 5-0.
But this is not a normal time. Consider this, Portsmouth's John Marquis has scored only one goal less than the entire Man City team in the league so far this season. In the 'new normal' is Kenny Jackett now a more attacking manager than Pep? *Crosses fingers*
Matt's excellent fixture article highlights Man City's outstanding fixture which include home matches against Burnley, Fulham, WBA, Newcastle, Brighton, Crystal Palace and Sheffield United with trips to Southampton, WBA and Burnley in their next 13 GWs.
Many managers including myself will be looking to load up on City players. Let's delve into the data to see if they are also armband material.
First the positives, KDB is on penalties, and when he plays, he gets the full 90mins. Also, he was rested from Champions League this week.
His stats make an interesting read. In his four games since coming back from injury he has made 2 assists and missed a penalty. He has good assist potential with 28 crosses (top in the game), 146 touches in the final third (3rd best) and has created 3 big chances (4th best). However, he is missing a good target man (Kun) to knock the goals in.
In terms of goal threat, he made 14 goal attempts, which was only bettered by Mo. However, only 6 were in the box and just 2 of these were on target. So, a lot of shots from outside the box.
As GP mentioned in his tips article, Burnley are tightening up at the back. They have secured 3 clean sheets out of their last 5 matches. Since Mee renewed his partnership with Tarkowski 2 GWs ago, they have secured back to back clean sheets.
From what I saw of the second half of the Palace match, Burnley look organised at the back. They defend stoutly and resolutely but they struggle to hold onto possession and give up chances.
City are missing David Silva, Fernandinho and Aguero. Hopefully the pressers will give us a clue to whether the latter two will be playing. If Kun is playing then KDB is well worth a punt.
Smash – Salah v Brighton (A)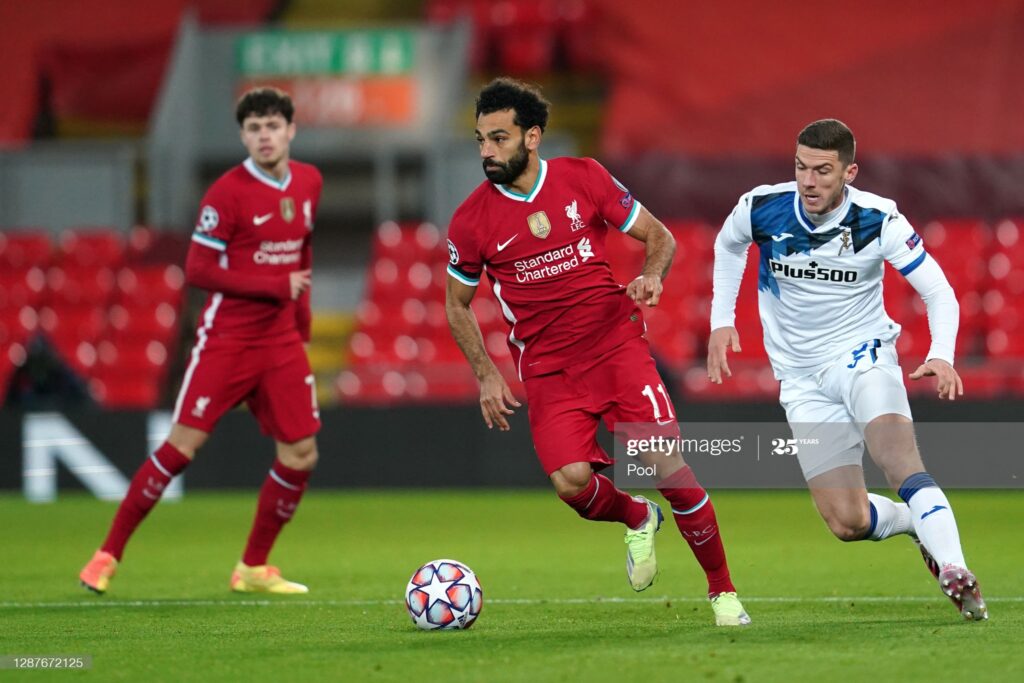 They say 'If In doubt, captain Mo Salah'. He usually delivers more often than not. Sold in his masses last week by over 1.3 million players, some will be scrambling to get the Egyptian back this week. He has a relatively low ownership of 27 per cent and travels to Brighton this week, having returned to the Liverpool line up against Atalanta in the Champions League on Wednesday night.
If you have forgotten who this guy is, or are trying to forget because you sold him, he's the fourth highest points scorer overall and has the greatest overall points tally in the previous two seasons. In the last six gameweeks, Liverpool have had the highest xG of 12.85. So, The Reds are top for expected goals and who finds the back of the net the most for them? That's right, it's Mo. Brighton are 16th in the table for a reason – my pick is a proven goalscoring midfielder.
With 34 goal attempts this season, only Harry Kane has is ahead of him with 38 – yet the Spurs forward has played a fixture more. Meanwhile, no player has as many touches in the opposition box than Salah's 85, with second place ten behind. Not only that, the number 11 has an xG of 5.78 – which no other midfielder can beat – and he matches KDB with four big chances created so far this season. His xA of 1.98 is the fourth highest in the game and with 21 chances created, this is the third highest. It goes to show Salah is more than a goalscorer.
So, if in doubt – or you can't bring Vardy in – captain Salah! Plus site regular Ivan the Terrible hates him or can't wait to sell him, so it's the chance to prove him wrong!
The confessional…
This is where we ask our entire writing team to tell us who they think they will pick this week…. There are more caveats and get out clauses than a Lionel Messi contract but this is their initial gut feeling based upon who they actually own.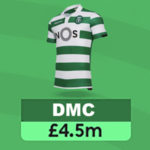 DMC — Bruno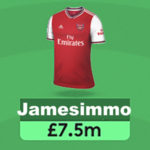 Jamesimmo — Vardy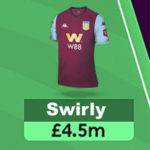 Swirly — Vardy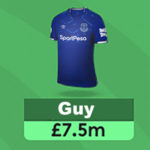 Guy — DCL, yes indeedy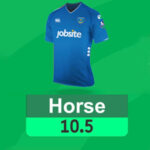 Horse — KdB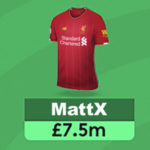 Matt — Vardy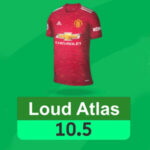 Loud Atlas — DCL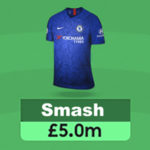 Smash — Salah (but might still buy Vardy!)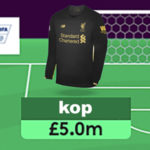 Kop — DCL (but I might also still buy Vardy!)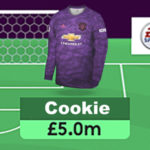 Cookie – Jota, assuming he plays left-back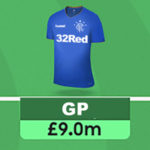 The Gallant Pioneer — Bruno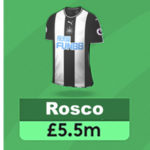 Rosco — Salah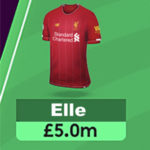 Ellefcee — Vardy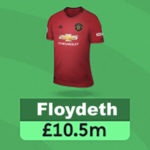 Floydeth – Brunoooooooooo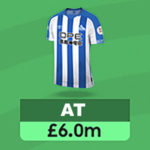 AT — Bruno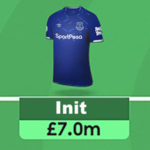 Init — DCL. Vardy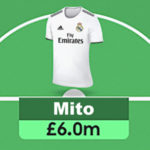 Mito — Vardy
VOTE ON THIS WEEK'S CAPTAIN POLL GW10
Thanks for reading FPL Captain Picks Gameweek 10.
FPL FIXTURE TRACKER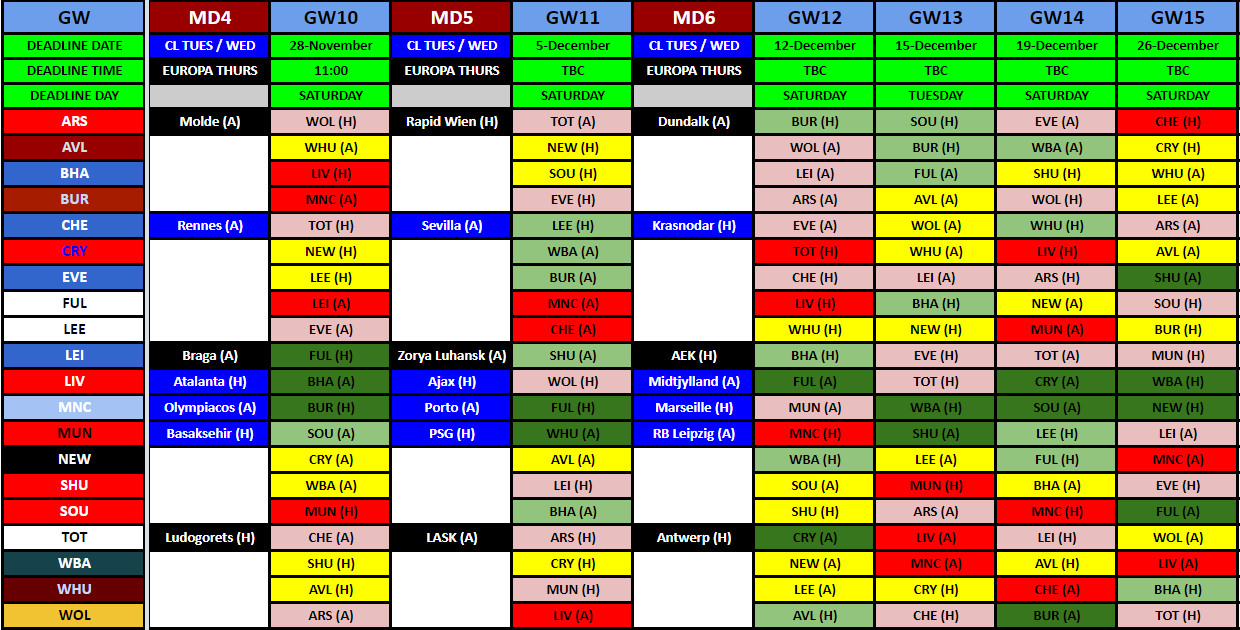 FIXTURE TRACKER LINK
Fantasy Football 247 League Codes:
All prizes must be claimed within 30 days of the final GW.