FPL Devil's Advocate
Season 2, Episode 1
Welcome to Devil's Advocate. Smash and I have reunited and decided to have a bit of a tussle over his FPL team again this season. We promise that no tea cups will be harmed in the making of this article.
Hopefully his team will also address some of the concerns that you may have and I think that what you will find is that it is OK to be unsure. Being ready to adjust as pre-season continues and paying close attention to little details are the makings of a strong FPL manager. As you will see, Smash is seemingly changing his mind mid-sentence. 😉
Just kidding, sort of. Anyway, let's get to it.
Team Smash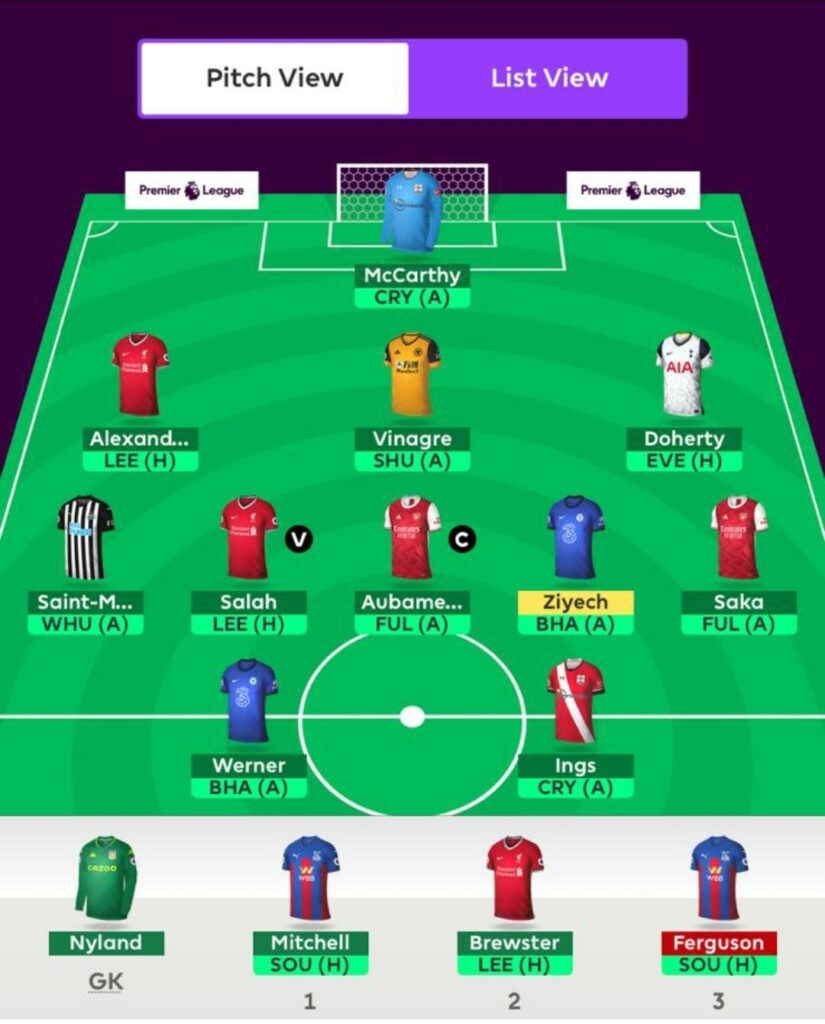 Keepers
Mito: OK Smash, I am not going to waste too much time on your keepers. I mean when someone spends 8.5mln on two players they are probably looking more for value so they can spend their cash elsewhere. I am assuming you will just change Nyland for Steer or vice versa depending on who looks like they will start. I can see how you can rotate McCarthy with the eventual Villa starter for the first few weeks, but is it a bit of short term thinking when there is a pair out there in Ryan and Button that gives you the starter and back up for the long term?
Smash: Yeah I'll only be spending 8.5mln and I'm not completely decided. The keeper position is a bit dull. I look for a team that can keep clean sheets but whose keeper can also make saves. The first 6 games look good with McCarthy and maybe the odd game from Nyland/Steer. It's basically whichever one looks most likely to play there. The Saints really hit some good form towards the end of last season and if McCarthy started the season he would have scored similar to Dubravka who is at a stupid price. Yeah, I must admit though, I'm not completely set as Ryan might even be a better alternative. Brighton have Ben White coming back and are quite defensive. I think they might encourage shots from distance if they go 5 at the back which it looks like they will. I might have even talked myself into changing to Ryan there. Button might not even be number two there as he is being linked with a move away. Emiliano Martinez, if he gets the jersey, is one to keep an eye on as that's an Arsenal keeper for just 4.5mln. He served me well last season. I did even consider Sam Johnstone at West Brom – I mean just look at that beautiful pink shirt! He will get a lot of saves but I think West Brom will really struggle.
Mito: "I look for a team that can keep clean sheets but also make saves". Sounds like Kepa then.
Defenders
Mito: TAA and Doherty is not the hill I'm going to die on when looking for something wrong in your side. Frankly, I might have both from the go myself, so let us get to the other three. Vinagre is a popular player from what I have seen and to some degree so are the Palace duo. What I have not seen is the Palace duo on the same team as it is usually 'either or'. What is your thinking there? And why not go bigger at the back and add another high priced defender or two?
Smash TAA was a bit of an easy one for me. I dropped him for one game last year against Leicester and really felt the pain for doing so (24 points – sorry Smash). Liverpool have the best defence in the league and he gets the ball in such dangerous positions that he's basically a midfielder. 210 points last season was the fourth best in the game overall and he's just 7.5mln. Vinagre is a cheap way into the Wolves defence and will even play wingback. He's also a pretty good player so was an easy pick for me. Yeah, I do need to keep an eye on Wolves bringing in another left back but as things stand currently, along with TAA he's straight in. I think I like Doherty at Spurs and I think he will be just as attacking as ever. If they wanted a regular right back they would have signed someone else. Last season Serge Aurier basically played as a right winger when Spurs had the ball with Ben Davies tucking into a back three (tactical from Mourinho – yeah I watched the new documentary). If Doherty is playing in the same role I think he might even score more points if he's given that licence to go forward to supply Harry Kane and Heung-min Son. They also have the players to go with wingbacks as well. Spurs post lockdown did improve defensively as well. The Palace duo are a concern as they are flimsy cover and I'm basically trying to save cash there. Maybe I should upgrade Ferguson to James Justin who I like and downgrade somewhere else in midfield? Mitchell has been seeing some minutes in pre-season and looks like covering for Patrick van Aanholt while he is injured. Ferguson has a knee problem so may not even start the season. If I went four at the back I would probably just add Justin and that is under consideration as Leicester have great fixtures (though obvious doubts over their form after Project Restart). I feel I can't really add more funds to the defence because of the amount of premium players I want in more attacking areas. I'm more likely to downgrade Doherty than go for another premium defender. There's always the argument of going big at the back at the start of every season – wasn't great for me last season – and after a few weeks we all want the money back for the midfield. I also think there are a fair amount of decent 4.5mln defenders as well who offer good value. Matt Lowton, Charlie Taylor, Erik Pieters at Burnley, Kyle Walker-Peters at Southampton and the Brighton lads. I did have William Saliba in but I'm having doubts now as he did not feature in Community shield which I thought was strange.
Mito: Kane and Son sounds like a bad law firm.

Midfielders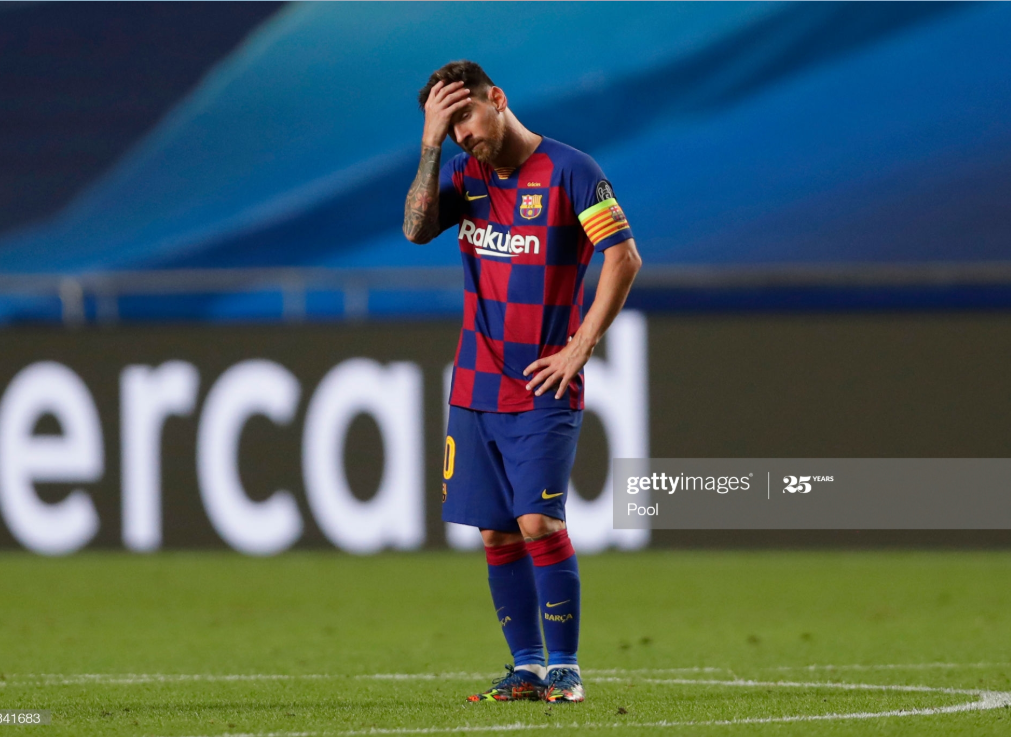 Mito: Auba and Salah is a lot of money, but Salah finished second and Auba would have finished third in FPL points if he would have been a midfielder last season, so whatever, you're boring. 😉 Or are you? Because while you were rather predictable in your top two selections you went a bit crazy on your last three mids. Ziyech looks to have a lot of potential in FPL, but are you confident in him from the start and his minutes in the Chelsea side? Speaking of minutes and iffy player picks, Saka and Saint-Maximin. They are cheap, but they are not necessarily 'bench them every week' cheap nor can you with your team set up. Do you really trust Saka to get the minutes to produce and even if he does get the minutes you would hope for, is he capable of producing enough to merit a spot in the starting XI of an FPL team? As far ASM goes, I mean we all love those flashes of talent, but is not like he is a very consistent performer. His minutes maybe not in doubt so much, but they are not fully guaranteed. I can see why you think there is potential there, but he basically scored like Shelvey did with similar minutes, plus why not Ritchie in that case who is cheaper? Not necessarily advocating for Ritchie, but wouldn't he or say Soucek, score similar for less money? You can also throw in a bunch of defenders who are similarly priced or even cheaper who are likely to outscore players like Saka and ASM if last season is anything to go by.
Smash: Yeah I am pretty boring. I like the idea of having two big hitters in midfield, well possibly Bruno as well. Like most I can drop Auba down to KDB in week three or one of them could even become Messi. Salah got the second highest amount of points last season and is still Liverpool's main man. They did win the league by 20 odd points so that makes sense. Auba has two soft games to start with Fulham and West Ham plus he will get more points as a midfielder (how the hell he is now a midfielder I don't know). Those two have not moved from my initial draft while the next three really have been in and out. Ziyech is a placeholder really and might even be Son in this draft. The plan is he will become Bruno Fernandes or Mason Greenwood for week two which I'm still undecided on. If I know it's going to be Bruno I might as well as start with Son. The cash will come from Danny Ings who will become either Che Adams or Aleksandr Mitrovic. If I go with Greenwood I can get Anthony Martial for Ings.
As far as Timo Werner goes, I like him and I think he will do well this season in a Chelsea team that will score a lot of goals. He's been training with the Chelsea team for some time now so should be more settled than your average new player plus he has great stats and he did play well against Brighton in the recent friendly.
My budget is restricting me somewhat, but Saint Maximin seems a popular pick this season. He is however nailed-on, which is a plus early on in the season, especially when I need to bring in City/United players. The other positive is he's probably Newcastle's best player and if they do anything then I'd expect him to be heavily involved. Their fixtures are fairly decent as well. The problem is they still don't really have a striker and there's a reason he's 5.5mln. Newcastle are not the most free-scoring of teams in the league. He did better once he got used to the league and has a lot more scoring potential than Shelvey or Ritchie who might not play. Now Saka, I'm not sure on him like Saint Maximin. Arteta clearly likes him, he's been given the number 7 shirt but does have some competition for his place so can't be guaranteed to start which I will definitely want. It must be noted that since the start of last season only KDB (22) and TAA (15) have more assists in all competitions than Saka (13). He has two favourable games to start and will certainly get minutes this season. He can play a number of positions and did play well in the Community Shield. What I could do though as well, is get Soucek in instead of one of them and get Justin in as a defender and potentially play four at the back. Although Soucek has been scoring goals, his fixtures are horrible.
Mito: Was reading through and then came to a screeching halt, did you just say Messi?
So you think he is coming? Well, lets entertain that idea, how much are you willing to pay for him in FPL and why so little?
Smash: As for Messi, well he's now refusing to train currently because he thinks he's no longer a Barca player. It will surely be caught up with the lawyers this one, but he could come. As for his price in FPL I reckon 13 or maybe 13.5mln. Which would make him the most expensive player in the game and I'd probably pay that just to make the Captain choice easier. Messi coming would be great for the Premier League but bad for FPL I think as they won't overprice him and everyone will want him, which I suppose generates interest in the game.
Forwards:
Mito: I want to ignore Brewster, but if he is not loaned I assume he is out of your team and that probably breaks up your side because there are several players in your team that could suffer to start and the last thing you need is another guy who might not play. So the problem I see with Brewster is that he might force a change in the team set up since there doesn't appear to be a straight swap out there for him. Timo has paid me back well in Fantasy Bundesliga so I won't critique that pick too much, what kind of season are you expecting from the German? Ings feels pricey, but is he really? I find him hard to buy, but I keep looking at him and thinking he will still be fine at that price point. Yet, I think I would like to know why him over say Raul Jimenez? Also at 2.5mln cheaper sits Mitrovic, many managers have opted for him. Do you not feel that Mitro will score enough to warrant having him over Danny Ings? Isn't that 2.5 upgrade elsewhere making the downgrade worth it?
Smash: If Brewster is loaned out that really would be great and I could see him scoring a fair amount of goals. I really rate him and think I'd be OK playing him most weeks. I do think he will go out on loan before the season starts and would be shocked if he's still there as I think that would hinder his development. If he doesn't, then I really need Justin for some sort of bench cover and I would have to take Soucek instead of Saka or ASM. I think I would still keep him as I think he's the best 4.5mln striker and if he stays he will get some minutes otherwise I don't see the point in Liverpool keeping him. I don't think I'm going to want three Liverpool players this season (Mito: Famous last words) and all the other 4.5mln strikers have next to no chance of playing at all. Ings is too pricey but he's a placeholder, as I mentioned earlier in the midfielders section, for either Martial or Mitrovic/Adams. I'm not sure he scores 2.5 million-worth more points than Mitrovic or Adams. At that price point I can get Martial for just 0.5 more. Ings might not even make the cut if I decide to go with Bruno in midfield which is what I think I'm leaning towards now. In that case it would be Mitrovic, who scores most of Fulham's goals, but isn't really in a very good team and doesn't have the best early fixtures. Then there's Adams who is in the better team but is less guaranteed in terms of minutes on the pitch, but his stats did keep up with Ings towards the end of last season. The reason I have Ings is that it's better to spend the money on the staring team and he's playing a Crystal Palace team who are struggling to even field a back four and he's going to get the most points in that Saints side. 8.5mln is a lot for a Saints player for me, but I see him scoring goals again this season.
I liked what I saw of Werner in Germany last season where he scored 28 goals. Tammy Abraham had a really high XG (expected goals) last season and Chelsea will have even more creativity in their side with Kai Havertz and Hakim Ziyech added alongside Mason Mount and Christian Pulisic. Werner is going to be the one who gets all the chances and he's much better at finishing than Tammy Abraham so I'm expecting him to get a lot of goals. Worst case scenario is if it does not work out, at least he's at a good price point where I can get Martial and he's only one million away from Harry Kane and Sergio Aguero.
Mito: If you like Adams enough, why even bother with Ings at all and not just go for Adams from the start? Having seen how many possible plans you have in place for week 2 and beyond, would you be willing to just leave some money in the bank to make things easier on future transfers?
Smash: I'm not sure I do like Adams so much as we only have a small sample to go on. I think they have another friendly so will have a look out for that. If I go Son and Adams/Mitrovic I would leave 1.5 in the bank and go straight to Bruno which is what I think I'm leaning towards now as it's easier for the week two move. It just usually makes sense to have the cash on the pitch. I see Manchester United signing someone sort of player that can play on the wing before the deadline is up and I feel that will eat into Mason Greenwood's minutes. I'm not sure Martial on his own will cover for Bruno so I might be better just going straight from Son to Bruno.
Mito: Many thanks Smash for sharing your team although as I type this I feel there is a good chance that is no longer your team.

You are a great sport and I hope everyone can appreciate your willingness to put yourself out there.
Thanks for reading FPL Devil's Advocate. This article was written by Mito21.
VOTE ON THIS WEEK'S CAPTAIN POLL GW1
FPL FIXTURE TRACKER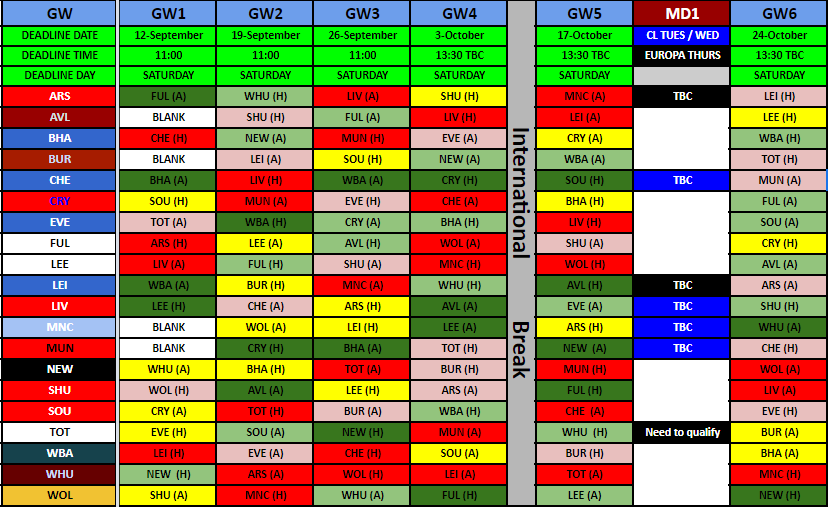 FIXTURE TRACKER LINK
For those who want their own tracker to play with, just make a copy using the link below;
Fantasy Football 247 League Codes:
All prizes must be claimed within 30 days of the final GW.