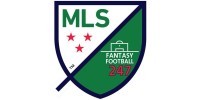 Surprise everybody, MLS is back this weekend. Right in the middle of all of the other truly great international competitions going on, we have a round of MLS action that will, by and large, go by unnoticed. Now this isn't so much a criticism of the MLS schedule and their methodology of trying to compete for TV viewers against better footballing options (though I have made that criticism in other forums) – but this is rather a call to action for those savvy enough to realize that they have an opportunity here to gain ground in the MLS league while other players are focused on other things.
Maybe your Euro fantasy team is already in the dumpster (I captained Greizmann right off the bat and could never wake up early enough to switch my cap on subsequent days). Maybe your team is already knocked out of the Copa America (here's looking at you Brazil). If either of those is the case, you could feasibly take a few minutes and do some real work on your MLS team and maybe jump up a few places in the rankings.
Or you could watch our global superstars play in the two biggest competitions prior to the next World Cup. No judgement either way.
GW14 Deadline is Sat 18th June 6pm GMT
#1) This week we get a 'normal' round
As we get ready for GW14, it's worth noting that this will only be the fifth round of the year that doesn't feature a DGW or a bye. That's really saying something. We are now completely conditioned to having to build our teams around fixture scheduling instead of pure player merit. So when we get a week to just play the best options available, it's a nice reprieve.
And that being said, we still have to figure out which players are still out playing internationally – so it's not truly a normal week, but it's close.
[divider_1px]
#2) Forget all about point #1, build your team for the DGW coming up
[three_fourth padding="0 20px 0 0″]
[/three_fourth]You see what I did there? Point #1 was just a test to see if you were paying attention. The truth of the matter is that there are no truly normal rounds in FMLS. Even if you're playing this round as if it's wide open for player selection, you'd be doing yourself a disservice by not building some players into your squad that will play in the DGW in Round 15.
The teams on a DGW in Round 15 are: LA Galaxy, NYRB, Philly and RSL. And if you're really looking ahead, New England and NYCFC will play twice as well in Round 16. The good news is that we don't have to worry about bye weeks until GW18, so you can start to pick players a bit more openly for at least a couple of weeks.
Ideally you're going to want at least 3-4 players from the upcoming double on your roster this week. And with great attacking options like Giovani dos Santos and BWP/Kljestan all available, you should really consider dumping your funds into these types of players now. True, LA play away to Toronto this week, but NY play at home against Seattle and Philly will play away to the goal-zone that is Yankee Stadium. So we have some great options to work with.
[divider_1px]
#3) The curious case of CJ Sapong
[three_fourth padding="0 20px 0 0″]
[/three_fourth]Philadelphia's CJ Sapong is the subject of a lot of criticism coming into this week. He's not performed anywhere near his potential over the course of his last few rounds. And now, given his poor performance, he's the second most transferred-out forward this week behind Giovinco. Even though his ownership still sits at 22%, as more people start to make their transfers this week, he could still continue to be sold off.
But here's the thing, he's not worth selling off just yet. In his DGW12, he played away to both Orlando and Colorado – and he didn't perform well. In GW13, they played at home to Columbus in a bizarre 3-2 loss that saw him subbed off early. Honestly, you can forgive the double-away results, and you can look at his last start as just a bad outing.
But coming up against NYC, you have to like any forward as having a puncher's chance to score a goal or two. And their upcoming DGW is going to be a double-home set of fixtures – and Sapong has scored 4 of his 5 goals this year while playing at home. He's still worth the risk in my book.
[divider_1px]
#4) Do you follow the herd?
[three_fourth padding="0 20px 0 0″]
[/three_fourth]This point comes back around to what we were saying in Point #2 – and that's the fact that people are starting to bring NYRB players into their fold. Bradley Wright Phillips is being transferred in at over 3X the rate of any other forward this week (Villa is the second forward on that list). Sacha Kljestan is being brought in at 2X the rate of any other mid (and the second mid on that list is also a NYRB player).
And don't get me wrong, I'm a strong advocate of bringing in those players. But let's not forget the constant danger of having your team suffer from a rotation during these DGW's. Does that mean it's not worth the risk? Absolutely not. But even with DGW players bolstering your roster, you still need those players on single-game teams to round out your squad. Up to this point, the obvious choice to include has always been Giovinco – but even though he played a bit in the Canadian Cup during the break, we still don't know if he's a 90 minute player yet.
The importance of finding a few regular players is going to be even more important after GW16 since we won't have another DGW to worry about for 6 rounds after that. So who do we bring in? Consider that Chicago, Columbus, Dallas, Montreal, Orlando, Portland, Seattle, Toronto and Vancouver have no DGW's coming up, but they also don't have to worry about the massive bye week that will happen in GW18.
Maybe it's time to start looking at some Columbus players again like Ola Kamara or Higuain. Maybe Morris or Dempsey will be better options when Seattle gets made whole again. There are a lot of possibilities to play around with. After GW16, we'll have only two teams play a double in GW22 – and that will essentially be all of the DGW action we'll have for an 11 round stretch. The 'meta' team model is about to be blown up. So if you're the type of player that hates following the herd, you're about to get a real chance to blaze your own trail here in the FMLS game. This game is going to change drastically in the coming rounds. Many teams are successful right now because they've picked players based on the schedule. How many teams are going to stay strong when the game is completely wide open? It'll be interesting.
#5) Captain Picks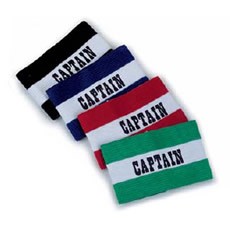 BWP/Kljestan – NYRB are playing at home this week against Seattle, and the Sounders are just 1-4-1 on the road this year. NY, on the other hand, are 5-2-0 at home. It's not a huge stretch to think that the math holds true on this fixture. All things being equal, NY are better than Seattle – and Seattle will be without their best player in Dempsey. Things could get real bad, real fast for the road team in this one. If you can't afford both players, obviously captain whichever player from this duo that you have. If you can afford both, I tend to lean a bit more on the forward for the armband.
Sapong/PHI mid – I personally think Sapong is a great option (see above), but given the pending DGW, you may already also have one of their three main mids in your squad (Pontius, Barnetta or LeToux). I think any of these players is a decent choice for a cap this week. NYC are 1-3-5 while playing at home, and they have both the worst Goal Differential in the league (-7), and the worst Goals Allowed (29). One way or another, Philly should be scooting a goal or two through here. It wouldn't be the worst idea to trust them with the armband. And crazy as it sounds, Philly are in first place in the East by 4 points, so they must be doing something right.
Ola Kamara – This kid is gold right now. He had a hat trick two games ago, and he had a goal last game. He's like the old Kamara without the attitude and the point blank misses all the time. The worst thing could've happened to this kid is a long break just as he was becoming the hottest player in the league. But who knows? Maybe he's still got the fire there. Columbus will play at home against Montreal who may or may not have a healthy Piatti – but their best defender, Ciman, is out playing in the Euros. So it looks like it's all to the Crew's advantage on this one.
[divider_1px]
Don't forget to stop by mlsfantasyboss.com to catch up on their great weekly articles that lead into the deadline.
Or if you are after listening to more of Guy himself then be sure to drop in and give his Married Man's Guide to Sports Addiction a listen!
To play the MLS game itself it's fantasy.mlssoccer.com that you need.
[divider_1px]
And last but not least, don't forget to join the FF247 MLS League, Code is: 123-361
[divider_1px]
MLS GW14 – Tips Fantasy Major League Soccer This article was written by Guy Sanchez (FootyFantastic)