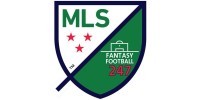 Last week's Round 27 predictably broke people down. The average score was a paltry 39 points, and for many people there was nothing they could do about it. But now that the massive bye weeks have passed (at least for a while), owners can now completely blow up their teams with a smart wildcard and enjoy some of these DGW matches we have on hand for this week. That being said, this is still the MLS, so many of the players you may have wanted to buy are still out on international duty for this round – and there's no guarantee that they will play next round upon returning because maybe their club coach will think they need more rest (just look at what happened to Robbie Keane this week after playing his last game for Ireland).
We should expect to see some much larger scores this week, but we'll probably see the occasional horrible score since the round sneakily kicks off on Wednesday with a pair of games. Whether you're excited to have a wildcard or are still bummed out from your score last round, you can at least take a bit of comfort in knowing that the game is almost over for the year, just 7 rounds to go. So we may as well try to finish strong.
[divider_1px]
#1) The upcoming schedule

This week starts with four teams on a double, and they are: Montreal, Orlando, RSL and LA. Ordinarily these would be some stellar teams to choose from, but several injuries and questionable form will play a factor into how many of these players you'll actually end up buying. Aside from the Wednesday games, the round will continue as normal with a match on Friday, seven matches on Saturday and two matches on the NFL Kickoff Sunday. Those Sunday games may be the least viewed games of the entire year for the MLS, but they slotted them in there anyway.
Looking forward, Rounds 29 and 30 will be normal weeks – no byes and no doubles. Round 31 will be a massive DGW that will feature 8 teams playing twice, so you'll want to keep an eye on that round and start to move your roster in that direction when this round is over. Of the four teams playing twice this week, only Montreal and Orlando will repeat their double in GW31, so even if you're not a huge fan of their form right now, they've still got the advantage of being the teams with the most minutes available to them for this stretch.
[divider_1px]
#2) Key matchups
First off, let's look at the first game of the round, Montreal v Orlando. According to the bookies, Montreal are a clear goal favorite in this match and they've set the over/under line up to 3 goals from the typical 2.5. This should bode well for those of you really thinking of investing some of your funds into Montreal again – but it shouldn't steer you too far away from still grabbing an Orlando player or two. Orlando will be without Larin, and as far as I can tell, that's where the goal advantage to Montreal is coming from.
SKC v Houston is tilting heavily in SKC's favor, SKC are -170 to win while Houston are +500. Outside of a DGW or a severely limited field due to byes, there really hasn't been much cause to draft Houston players this year, but you can make a case for carrying an SKC player or two into the next few rounds. Dwyer and Feilhaber will still get their inclusion into many squads, but backup keeper Alec Kann might also give you a bit of relief while building your WC roster. Starting keeper Melia has been out for some time with back issues, and Kann has filled in fairly well. At just $4.5, you could do a lot worse. The biggest case against having Kann as your second keeper is the mustache he has in his profile photo for the game. Trust me, take a look at that and then decide if you can stomach having him as your keeper sub.
Lastly, I want to look at a game I think the bookies may have gotten wrong, and that's New England v NYC. NYC are the betting underdogs in this match with a +220 rating (NE aren't heavy favorites at +125, but still…). NYC have simply found ways to score goals this year in all stages of the game, and New England have been dismal at putting balls into the back of the net. I know that NYC have Josh Saunders and he'll always be a liability, but NYC don't have to travel far for this match and they're not hurting from international call-ups, so they should still be the favorites in my mind. Even though you have the WC to use, NYC players are still a good hold until their results say otherwise.
[divider_1px]
#3) Buy/Sell
If you're using your WC this week, my advice is to sell everybody. Even if you plan on keeping several players from your team, sell everybody and then rebuild. It's cathartic. Outside of that, we're still in that mode where selling should be for necessity only and as such, there aren't any active players right now that I would recommend you dump. Just get rid of players that aren't playing and go from there.
Buy Kaka.
This is probably the first time all year that Kaka has been in the position to be one of your strongest midfielders. In terms of form and potential minutes, Kaka is hitting the sweet spot right now. Three of Kaka's last five rounds have seen his score double digits and he's looking like he'll be ok without Larin for a spell. Add Orlando's schedule to his current form and you really can't argue with his $11.6 price. After all, if you sold Kljestan and Giovinco, you have the funds available. Kaka's biggest problem has always been his durability – and as such he's a huge risk for rotation. But sometimes you just have to take those chances.
Buy Justen Glad.
First let me say that his name really is spelled 'Justen'. His parents were ahead of the curve when it came to making their kid's name unique. Outside of that, Glad has a huge upside going into this double with RSL. He's priced very low at $4.9 and he appears to be the nailed on starter in the back for Salt Lake. He's not a scoring threat per se, but he's as likely to get you 4 or 5 points in a game without a clean sheet as anybody else. It's not a stretch then to think that you could get 10 points out of this defender this week without hampering your budget elsewhere. Eventually you're going to want to buy back your international players, and Glad's price will be a key component in getting that done.
Buy Frank Lampard.
I keep saying this and nobody listens to me, but you should have Frank Lampard in your team. How do I know nobody's listening? Because he's still below 4% ownership. Whatever your feelings about Lampard are, you can't deny that he's turned the corner in MLS and is making scoring look easy. He has 11 goals in his last 13 appearances and just had a brace last round. He doesn't get a ton of bonuses, and he doesn't get a ton of assists. But he scores goals. It's that simple. If any other midfielder in the league had 11 goals in their last 13 matches they'd be 30% owned at this point. Do yourself a favor and get Frank before people really start to figure out how key he is to NYC's offense.
[divider_1px]
#4) Captain Picks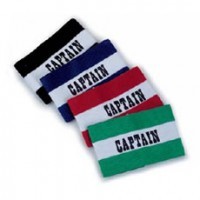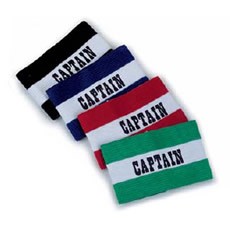 I think the leading candidate this week has to be Ignacio Piatti. I didn't include Piatti in the Buy/Sell section because he's going to be part of the meta team anyway – he's already at 35%+ ownership. Piatti against a far-travelling Orlando side should be an easy call for most owners, so picking against him would definitely be a differential in and of itself. Montreal follow up their Orlando fixture with a short flight to Philly to take on a team without their main keeper. So there should definitely be some easy points in there this week for folks.
Next up I'm going to suggest Robbie Keane because you know Keane is just waiting to punish you for losing faith in him after his exclusion this past weekend. What you should be reading into the situation though is that he'll be fresh and ready for this round and will now probably play both games without incident. Keane is only 6.1% owned and he could be a huge boon for those folks who aren't too miffed at him to roll the dice again.
Finally I'm going to suggest that you ignore the DGW pattern and just captain Villa against a woeful New England squad. The best way to avoid the worry and the heartache of captaining a DGW'er and seeing them implode your points with rotation is to get a player just playing a single match. And there is no single match more favorable this week in my mind than a hot NYC team going into New England. This is obviously the nuclear option and you should only take it if you're truly desperate and just want to watch the world burn.
[divider_1px]
Don't forget to stop by mlsfantasyboss.com to catch up on their great weekly articles that lead into the deadline.
Or if you are after listening to more of Guy himself then be sure to drop in and give his Married Man's Guide to Sports Addiction a listen!
To play the MLS game itself it's fantasy.mlssoccer.com that you need.
[divider_1px]
And last but not least, don't forget to join the FF247 MLS League, Code is: 123-361
[divider_1px]
MLS GW28 Tips Fantasy Major League Soccer This article was written by Guy Sanchez (FootyFantastic)