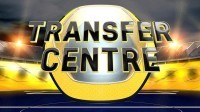 Well after getting my arm twisted just a bit, I joined in on the new signings fun. I present to you Juanmi. Is he really deserving of an article and with picture included all on his own? Probably not, but this is due more to my laziness than Juanmi's talent. Besides I have to go colour in some trackers and what not. So here you go fantasy fans, we present the giant Juanmi.

[clear]Juanmi
Southampton
Age: 22
Position: Striker-ish
Signed From: Malaga
Fee: Let's call it 5.0 (ed. let's call it what it is – 6.0?!)
[three_fourth padding="0 20px 0 0″]
[/three_fourth]Juan Miguel Jiménez López also known as Juanmi is a 22 year old who has just joined Southampton. He said his life long dream was to play for a big club when he signed with the Saints, hmmm, guess that is still a goal not yet accomplished. Juanmi scored 8 goals last season in La Liga with Malaga and got his first senior squad call up in March for Spain. There is a lot of things to like about this young Spanish international. He goes by one name, he is Spanish and he is small. We all know that the only good Spanish players are small, so he can't be all that bad. It remains to be seen where he will be played by Koeman. Striker seems to be his preferred position, however he can play all along the front line if needed. Also will be interesting if the rigours of playing in the EPL will make it tough on him to adjust quickly and show some of his best qualities. Expect to see a pacy player with good movement off the ball. Surprisingly good in the air, but one could argue that his headed goals are due more to his movement than the ability to outmuscle or out jump any Shawcrosses.
Fantasy outlook: A wait and see option. At some point this season he will be given a chance to prove himself. You know Shane Long will be out with some sort of injury, probably his wrist tape being too tight or something will put him out several weeks. J-Rod is coming back from a devastating injury and Pelle has been mentioned among those who suffered from one of the worst droughts ever recorded in history. At only 6.0 if he is given a chance maybe he can be a J-Rod type from two seasons ago and prove to be good value.
[divider_1px]
New Signings – Fantasy Premier League 2015/16. Juanmi, This article was written by Mito21