Fantasy World Cup Russia Group E Guide
Welcome to Fantasy World Cup Russia Group E Guide. This group is evenly split in terms of geography as we see two Latin American teams, Brazil and Costa Rica, play two Central European teams, Serbia and Switzerland. It's going to be an interesting group as we get to see the age-old question of which style is better, the Latin slick and smooth or the European tough and direct. Even though the geography is balanced the level of skill is not as this group feels like the 'best' against the 'rest'. The winner of this group should be Brazil, unless they implode, so even though you may think this group is not worth watching, stop and read this because the other three teams could provide a lot of competition for 2nd place. Costa Rica, Serbia and Switzerland will come into this tournament expecting to settle for 2nd place but who gets it will not be as straightforward as one might think. After doing research for this group I am actually quite interested in seeing the battle play out because I can not call it. Below are my rundowns of each team, the key players and even my predictions of the final standings but it could definitely change; this is World Cup football after all!
Brazil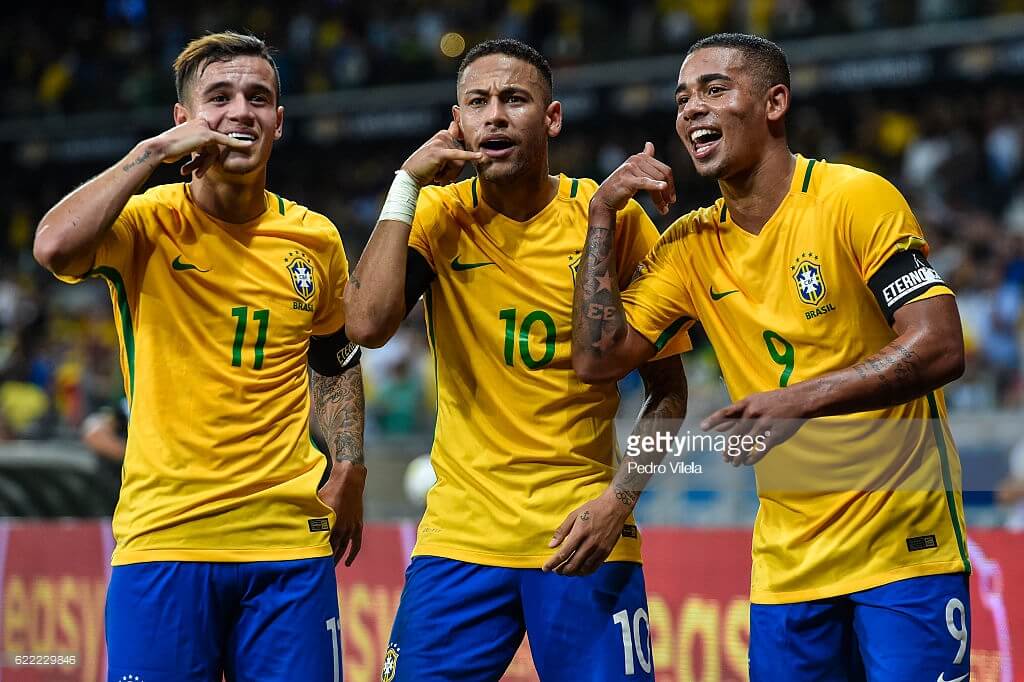 This is very much a group where we already know the winner, Brazil come into this tournament having only lost one qualifier before going unbeaten scoring 41 goals and conceding only 11 along the way. This team has been brought back to basics by Tite as he gets his team to build from the back with a solid midfield of Casemiro, Paulinho and usually Renato Augusto. Paulinho could be a very good differential in your team as many will focus on the obvious trio of Neymar, Jesus and Couthino but Paulinho has 6 goals in qualifying and has license to arrive late in the attack and strike. Brazil should be able to tear teams apart but the one 'weakness' they may have is Neymar who is definitely the main man and will probably get targeted but the Brazilians are good enough to score from anywhere. Allison will start ahead of Ederson as he started 16 of the 18 qualifiers. Marquinhos, Silva and Miranda are in a battle for the two starting centre back spots. Miranda seems to be the safest of the three, with Silva and Marquinhos battling it out for the other spot. Fagner and Danilo will be a tight call at right back with no one really knowing who comes out on top; but reports seem to be favouring Danilo over Fagner who had a slight injury but keep an eye on this situation. I've gone a bit different with the lineup here because Renato is only coming back from injury and Fernandinho has not been performing too well. Couthino can play deeper with Willian out on the wing up top but if Fernandinho does start then I'd expect Willian to drop to the bench with Couthino playing on the wing. I've been told to keep an eye on Willian to see if he does indeed start, as he will be a cheaper option in the team and can add assists and goals so could be a very nice differential in a side that should run riot against the rest of this group.
Top Three players you should aim for:
1. Neymar
2. Couthino
3. Marcelo
Possible Starting XI:
Neymar, Jesus, Willian,
Couthino, Casemiro, Paulinho,
Marcelo, Miranda, Silva, Danilo,
Allison
Costa Rica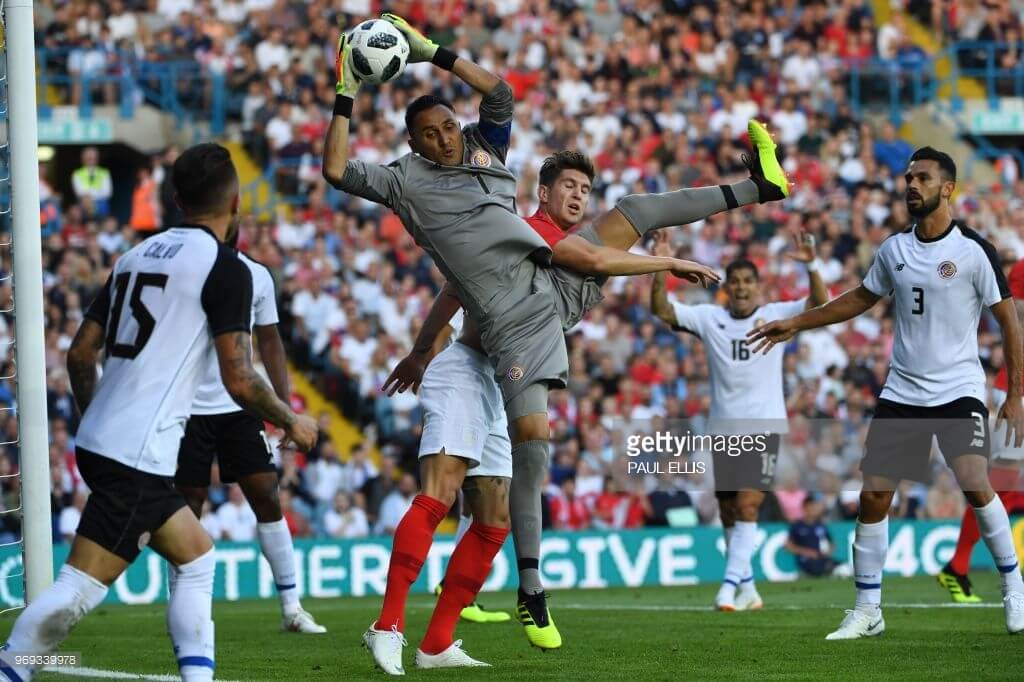 I have only watched 45 minutes of a Costa Rica game and that was the other night against England. That is really down to not being bothered watching England because they really aren't that exciting but I'll let Rosco tell you about them. The little I have seen of Costa Rica tells me they could be a surprise package in a group where second place is really up for grabs. Costa Rica finished 1st and then 2nd in their qualifying groups only behind Central America's top team Mexico so they really aren't that bad a side. They have a lot of names that would be familiar to those who play MLS with Bolanos and Urena the team's main attacking threat and from what I've seen they could cause some problems for the likes of Switzerland and Serbia. The Central American side seem to be very fluid in formation as they start as a 3-4-3 but can morph into a 5-4-1 when needing to defend or a 3-5-2 if they are having some trouble in midfield.
The team is full of very experienced heads so tight matches against the 'rest' of the group could prove vital in the fight for 2nd place. The other night did show some weaknesses in the Costa Ricans as Rashford was able to get down the left very easily and was looking dangerous so this defence could be exploited by the much better Neymar or Couthino.
Possible starting XI:
Urena
Bolanos Ruiz
Oviedo Borges Guzmán Gamboa
Calvo Waston González
Navas
Top Three players you should aim for:
1. Ruiz
2. Navas
3. Bolanos
Serbia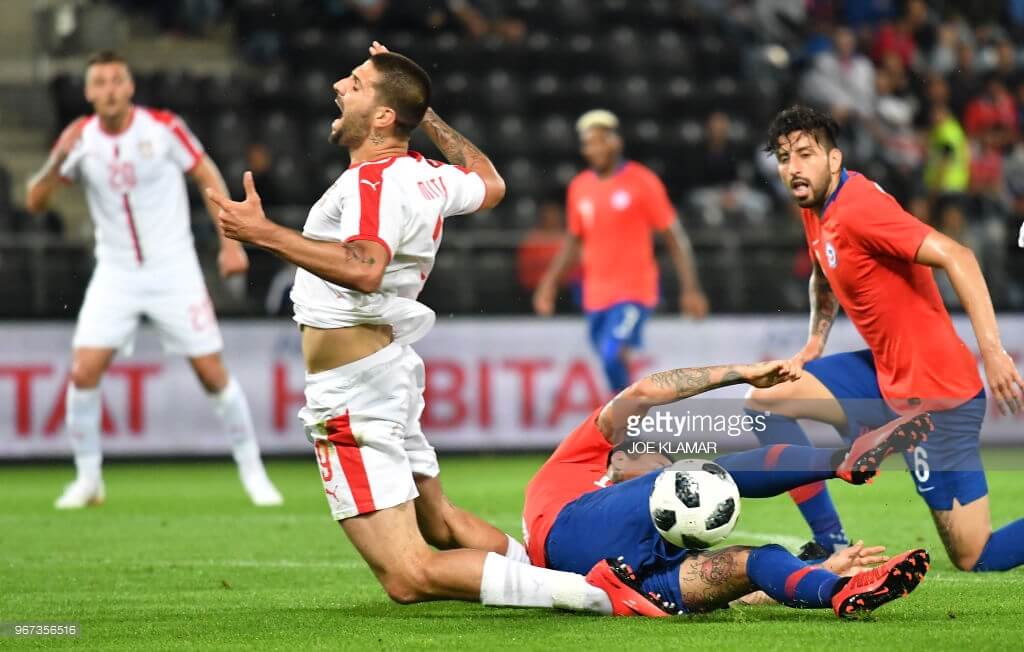 Serbia are a strange team because they never really do that well but are also quite decent. They topped their qualifying group that consisted of Wales, Austria and just beating out the Republic of Ireland… b@stards!? When I first saw Serbia in this group I was struggling to think of any Serbians but when looking at their squad I noticed it is mainly familiar names to us all, perhaps that is because the Serbians are fairly inconsistent in England but they should still push for 2nd in this group. The likes of Tadic, Mitrovic, Matic and penalty-extraordinaire Milivojevic have been popular picks for people through the years in FPL, but the biggest picks and probably the most reliable for us in this tournament, would be Kolarov and Ivanovic. These two offer goals and experience to the side and with this defence coming up against Costa Rica and Switzerland they could have some great chances for clean sheets, assists and goals.
Serbia seem to vary between a 4-2-3-1 or a 4-3-3 formation. The front three of Tadic, Mitrovic and Ljajic don't seem to change too much with midfield the hardest to predict. Matic and the highly rated Milinkovic-Savic seem to be likely starters but Kostic, Milivojevic and the youngster Zivkovic are all fighting for that other starting position. Serbia have had some turbulent times as of late as the new manger has not had much time at the helm and has also taken the captaincy off Ivanovic and given it to Kolarov which caused a stir. It remains to be seen whether Serbia can provide a united front or if they will do a France on it and bottle this tournament.
Possible starting XI:
Mitrovic,
Ljajic, Milinkovic-Savic, Tadic,
Matic, Milijoevic,
Kolarov, Nastastic, Ivanovic, Rukavina,
Stojkovic
Top Three players you should aim for:
1. Milinkovic-Savic
2. Kolarov
3. Tadic
Switzerland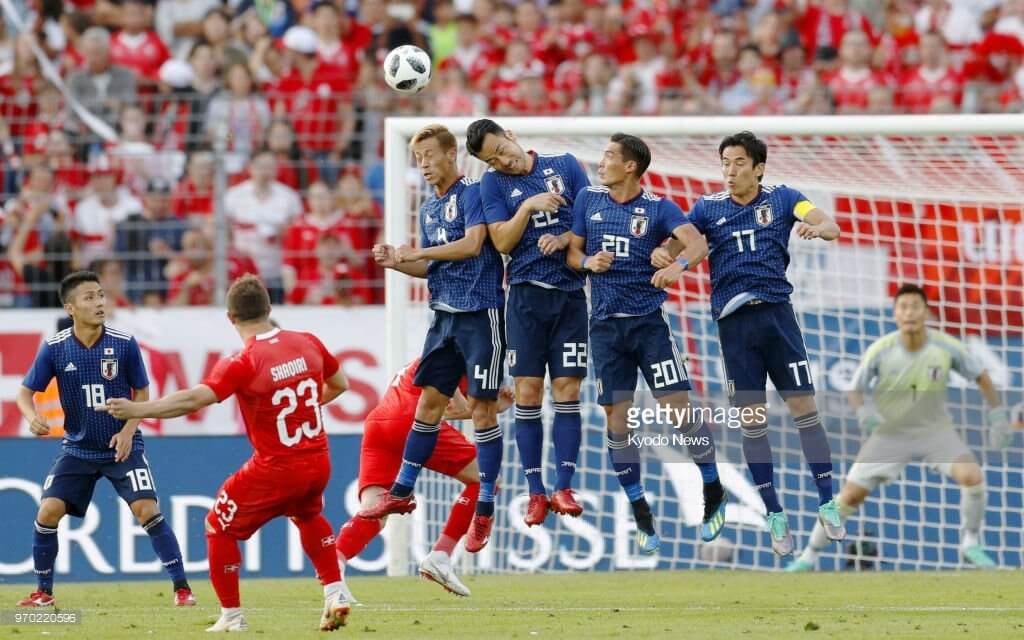 The Swiss are ranked as 6th in the world according to FIFA but don't ask me to explain how! I honestly don't see how this side are ranked so high but obviously FIFA have some reasoning behind it. The Swiss are a side that look amazing on paper and their qualifying group saw them finish 2nd on goal difference with a 14 point gap to 3rd spot but that was more to do with the crap group they were in rather than how good they are. Seferovic was top scorer for them in qualifying with four goals. This team play a 4-2-3-1 where Behrami drops back to give an option to the defence and to help out because we all know how poor Xhaka is at defending. Shaqiri and Embolo will be the wingers and main outlet for this side as they will look to hit teams on the counter by being the targets from long balls. Dzemaili plays in the hole as the number 10 and drops back into midfield when needed but like Paulinho, Dzemaili arrives late to help the attack. Switzerland are a better side on paper than Serbia and Costa Rica but they seem to rely solely on Shaqiri and if he does not fire then the Swiss will likely struggle. This will probably see them miss out on 2nd place but if they can click then anything can happen.
Possible Starting XI:
Seferovic,
Shaqiri, Dzemaili, Embolo,
Xhaka, Behrami,
Rodriguez, Djourou, Schar, Lichtsteiner,
Sommer
Three players you should aim for:
1. Shaqiri
2. Dzemaili
3. Seferovic
My predicted finished table:
1. Brazil
2. Serbia
3. Costa Rica
4. Switzerland
The game itself can be accessed here – FIFA World Cup
And the official FF247 league can be accessed HERE or the code itself is KHC1BUJ8
Thanks for reading Fantasy World Cup Russia Group E Guide. This article was written by Matt
Previous Articles –
Group A Analysis
Group B Analysis
Group C Analysis
Group stage fixtures in full…