Grab, Avoid or Bore Off! – Fantasy Premier League 2019-20
Guess who's back, back again….
With the fpl season getting closer and closer to starting, it is of course time for Bore Off to also kickoff. I have gathered the three originals, as is tradition for each first edition of the new season. As always a new season brings new hope. Hopefully this article helps a little, but not too much.
Looking back through the first Bore Off from last season, I noticed that the Amigos had many things right. All 3 had Salah as the first person in their team sheet, they were all for the LFC double up in midfield with Mane, which would have worked out well for any manager who did. Cookie and Kop were talking about a back four and in Cookie's case he was talking up a 5 back. Cookie was ahead of his time! Init had his eye on Milivojevic and Cookie said this "Mili is obviously great for a penalty every time Zaha falls over". Kop talked about a possible golden boot for Auba and was hopeful that Allison would sign for LFC.
Hopefully they can replicate some of their good calls for this upcoming season, let's see what they have to say.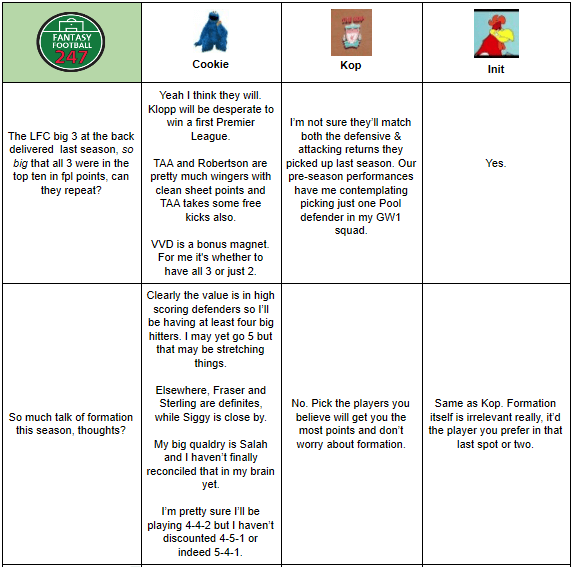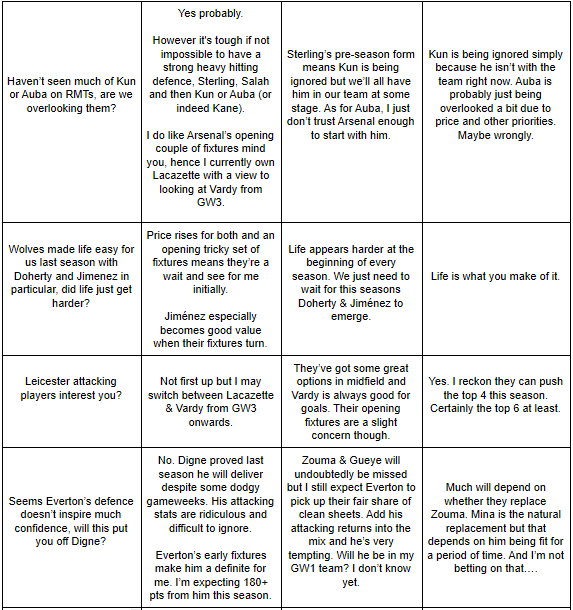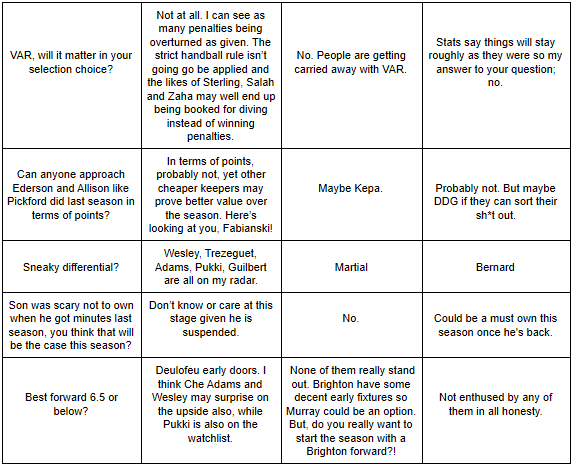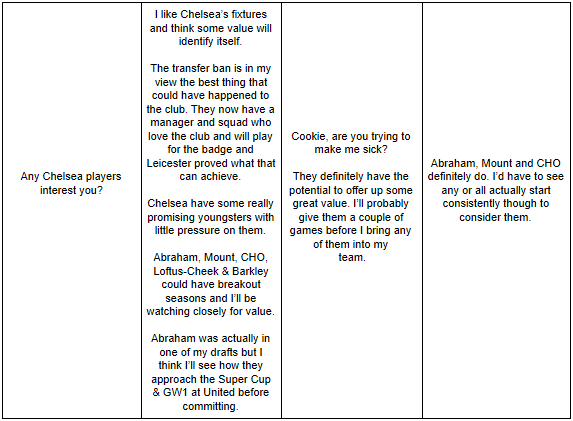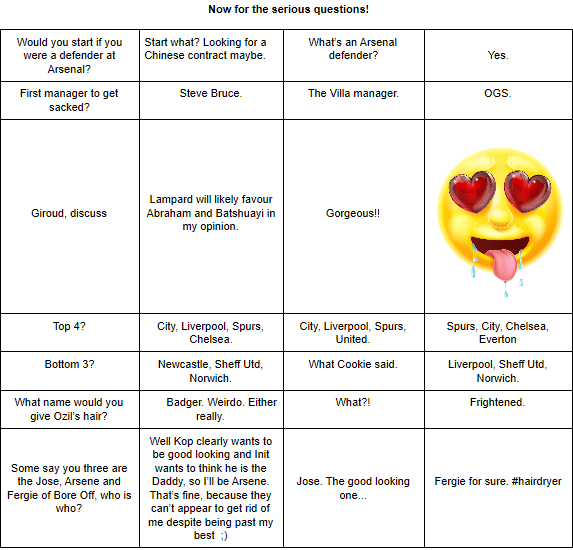 Thanks for reading Grab, Avoid or Bore Off!. This article was written by Mito21.
FPL FIXTURE TRACKER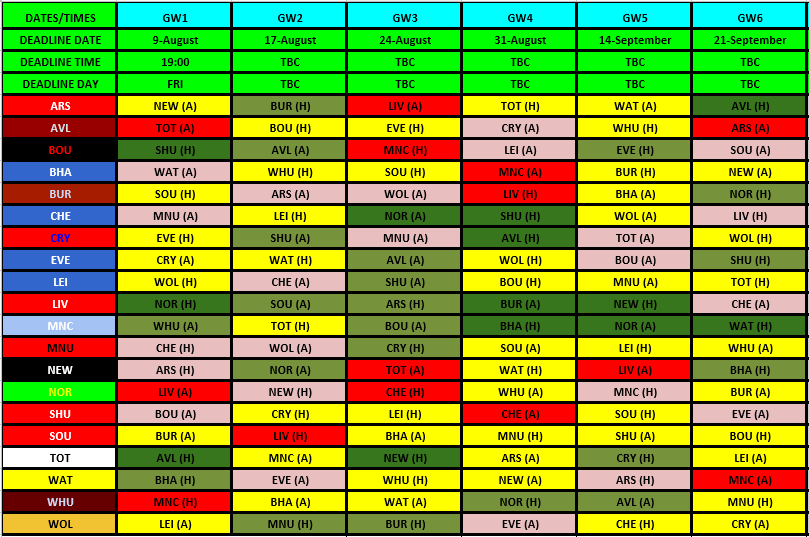 FIXTURE TRACKER LINK
Fantasy Football 247 League Codes: