Fantasy World Cup Russia Group F Guide
Welcome to Fantasy World Cup Russia Group F Guide. When most people watch the World Cup draw their thoughts wander to who their team will be facing and their possible subsequent prospects. When an FF247 writer views the draw they simply see 25 teams they know nothing about and yet know full well that they will be tasked with writing about at least 3 of them in a few months time! And thus that is exactly the case here. Group F contains Germany, Mexico, Sweden and South Korea. Now I can waffle on to my hearts content about the prospects of Germany, we probably all could, such is their profile. But I can't honestly say I followed the progress of the other 3 to the finals with much vigor. Yours truly is nothing if not resourceful though! Your other writers may have dived head first into research and come up thinking they smelt of roses after hours of viewing stats and grainy videos of foreigners scoring in deserted stadiums. Not me. I have a Mexican friend (sort of) (he's sort of Mexican, he's definitely a friend!) and a Swedish friend. And you all know them both very well, so all the better. The only bit I fell down on somewhat was the lack of a South Korean friend, but fear not, I have a Japanese friend (who is from Sheffield) and a website full of various friends. All of whom combined to also know the thick end of nothing about South Korea as it transpired! But it was a smidgen more than I began with and resulted in some funny quotes in the process. So let's all go on a voyage of discovery together…
Germany
Scratch 'n Sniff

Joachim Low may have won the last World Cup and guided his team to at least the semis in all 5 major tournaments for which he has been in charge but it didn't stop some from questioning his 'Saneity' this week. Dare we though, with that CV? Probably best to leave that one be you'd have to think. Unless it all backfires massively of course and then he's left himself wide open and suddenly Sane becomes the best player never to have played at a World Cup, that's how these things work, naturally.
Sane aside they aren't actually in the best of form. In fact it's dreadful. Their current record is showing 3 draws, 2 defeats and just 1 win in their last 6 games. In fact they haven't won a competitive game since last October. And that was against Azerbaijan.
While you let all that sink in I'll add that I'm being a tad mischievous here. Perhaps it's just wishful thinking from an Englishman. Those friendlies included France, Spain, Brazil… and England. As for the competitive ones their last one was indeed Azerbaijan. And unfortunately they aced their group with 10 wins out of 10, conceding just 4 and scoring 43 in the process. 'Vorsprung Durch Technik' and all that. Although that's just a cliche that's rolled out to describe their efficiency, when applied to a football team and translated literally, it just makes them sound like The Transformers.
Friendly results aside we've all been here before of course and this is no scratch 'n sniff approach from Low. Tournament time they turn up and get their game face on. It's just what they do. Don't bet against it being any different this time. They could probably pick a 2nd string and do better than most. In fact that's exactly what they did for the rehearsal last summer when they pitched up at the Confeds Cup and won it with the kids, essentially. Some of those have made it to the real thing and that leads us nicely on to possible rotation…
They used 37 players in qualification – more than any other European team. If you remember nothing else from this piece remember that nugget come GW3 after they've already qualified having won both of the openers.
Top 3 players to target
1. Joshua Kimmich.
Any German defender is usually a good bet but anyone who has owned Kimmich in the Champions League this season will know that clean sheets are the least of your worries with this lad. In FPL a goal or assist is usually a prized bonus to add to a cleanie. You can pretty much reverse that in his case! It's not so much if he will get you goals and assists as when and how many.
2. Thomas Mu(e?)ller
No current player has scored more World Cup goals and he needs 'just' 7 more to overtake Miroslav Klose as the all-time top goalscorer at World Cup tournaments. He probably won't play up top and he's listed as a midfielder and is apparently not even on pens. If he notches a couple early doors then expect at least one of those things to change rapidly!
3. Timo Werner
Whoooo? Quite possibly the next Miroslav Klose is who. He's already grabbed the Golden Boot in the aforementioned Confeds Cup and he started in their last friendly vs Saudi Arabia and got a goal to help his case.
Possible Line-up
Neuer
Kimmich Boateng Hummels Hector
Khedira Kroos
Muller Ozil Reus
Werner
Mexico
The Un-united States of South America

And so onto my 'friends'… Many of my writing colleagues have successfully tapped into the knowledge of our South American correspondent, commonly known as Mito. Who, having seemingly shyed away from writing anything World Cup related, only then went and left a big pile of info on a G-docs file for those that were. But much to my disappointment Mexico was nowhere to be seen. Apparently he doesn't consider Mexico to be in his remit. And despite my many attempts to convince him otherwise our strangely geographically aware bear wouldn't budge. I had to get creative. Or just poke another bear of a man who has laid dormant for a good while. Guy Sanchez may now be about as Mexican as Mito is Colombian but it felt like a good place to poke. And the man himself delivered –
Mexico made winning CONCACAF look relatively easy – and that's not simply because the U.S. side was in shambles behind closed doors. Mexico have some genuine talent at the moment, and I think even had the U.S. fielded a team that could've qualified, Mexico still would've won the qualifiers easily. That being said, many agree that the Mexican midfield may still be a bit suspect – names like Andres Guardado and Hector Herrera aren't going to inspire a lot of fear into the German side (and possibly the Brazilians after that). The defence for Mexico is decent, and players like Miguel Layun and Memo Ochoa will be names that many recognize. Whilst Layun may be worth a look on the edges, Ochoa will be a player that I can't recommend due to my bias against him. Don't get me wrong, he's a perfectly serviceable keeper that's playing at a decent level in Europe – but if you watch him play, you'll see him have to brush that mop of hair out of his eyes continually through the match (even though he wears a ridiculous headband, he doesn't seem to wear it correctly…ever).
The offence for Mexico is where the real stars are to be found. Carlos Vela turned some heads moving from Europe to play for the 'other' LA team in MLS, but he's playing well at the moment. Javier 'Chicharrito' Hernandez will be a name that many FPL players know, and even though he didn't replicate his Bayer Leverkusen numbers at West Ham last year, he does score nearly .50 goals per appearance for Mexico (49 goals through 101 senior appearances). But the true star of this team is going to be Hirving 'Chuky' Lozano. He jumped from Pachuca (Liga MX) to PSV this past year and showed Europe what he's capable of by scoring 17 goals in 29 games (all while leaving Pachuca scrambling to find any replacement even half as good as he was). Mexico will be playing to advance past the round of 16, but Lozano will be auditioning for global recognition.
Top Three Players to Target:
1. Hirving Lozano
2. Carlos Vela
3. Chicharrito/Giovani dos Santos (either will work as a third option off the bench).
Possible Line-up
Ochoa
Saledo, Araujo, Moreno, Layun
G.dos Santos, Reyes, Guardado
Lozano, Hernadez, Vela
Sweden
We are Zweden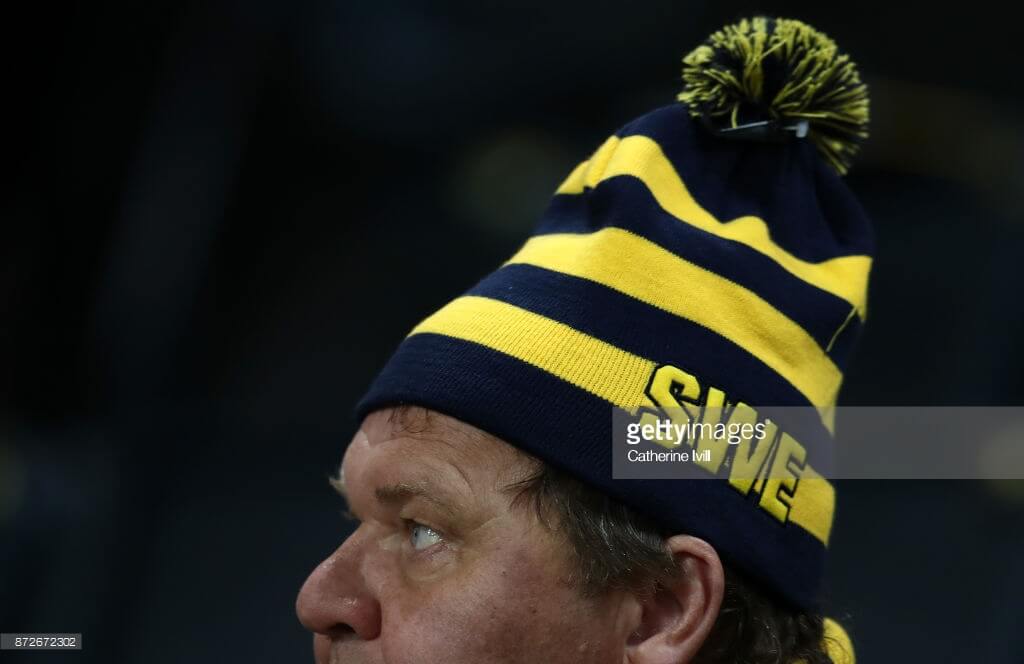 We shall, somehow, attempt to get through a full Swedish section without mentioning the author of the above infamous tweet. He's not here and he's not coming. Apparently. In theory. We shall believe that when we see it come Thursday but for now we have Sweden entering the tournament and not Zweden. It's a bit of a shame actually as my Zwedish is more fluent than my Swedish and as such I reached for another friend, this time in the shape of Wafflez, and here's what he had to say about his home town country…
"This is how I think Sweden will line up against Korea in the first match –
Olsen
Lustig Lindelöf Granqvist (C) Augustinsson
Larsson Claesson EkdalForsberg
Berg Toivonen
This team is quite strong defensively so I will try to find at least some fantasy picks that might be worth considering, so here we go –
Defence
Granqvist– central defender doesn't pose a big offensive threat but he usually takes penalties.
Augustinsson– left-back who gets involved in the offence, has 4 assists in qualifiers.
Lustig – Right-back who has 3 goals and 2 assist in the qualifiers.
Midfield
Not many options here!
But Emil Forsberg is the best player in the squad, he takes most free kicks and corners. Involved in pretty much everything offensively.
Forwards
Berg– 8 goals and 2 assist in the qualifiers, might be worth a punt for the opening game.
And I should add that after the recent friendly with Peru ended 0-0 we haven't actually scored for 337 minutes!"
Many thanks Wafflez. He sounds about as enthusiastic about including Swedish players as the rest of us then. At least we went and checked I suppose!
South Korea
The Son. And the Moon.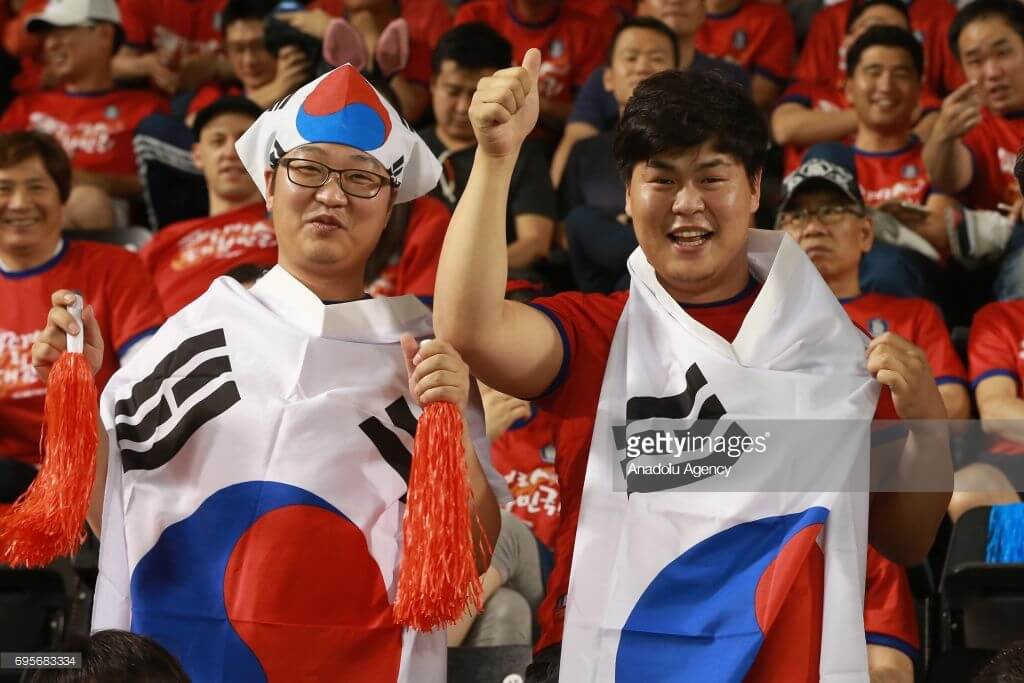 And this is right where I ran out of friends in correct (South Korean) places!
I did reach out to the community though and here's what I got back, helpfully, or otherwise –
"I know nothing about South Korean football mate! Just write 3 paragraphs about Heung-min Son. It'll be reyt" – Bry
"They were second to Iran in Asian qualification. That's all I know" – DMC
"Only quality player is Son as far as I'm aware. Best avoided from a fantasy perspective. They won't get a point. Might not get a goal either!" – secretzorro
"Son's the Spurs fella" – secretzorro
"Kim Shin-wook (whose nickname is Attack on Titan) and Son seem to be the most likely source of goals. The former has a further nickname, church brother, as he likes to peruse the bible before games. It seems to be working too as he has banged in more goals than Son recently" – Kralin
Glad I reached out then! Truth is that I haven't seen a single RMT with even a bench fodder pick from this lot so the chances are that neither my lack of any serious research or anybody else's lack of knowledge is going to dent anybody's chances here.
Quite how they are even at the tournament itself is a mystery as they won only 4 out of 10 qualifiers and a 0 – 0 draw with Uzbekistan saw them through but only after Syria failed to beat Iran. In a group consisting of other such international giants as Laos, Bhutan and Guam. Mystery probably solved then.
Apparently they lost another friendly today (that's just 1 win in 6 now and that was against Honduras!) but it was all a bit of a farce. It was behind closed doors in Austria, no idea why on either point, and it all went a bit MLS on us as it was supposed to start at 2pm, then got put back to 2.30pm and eventually got going at 2.45pm. P*ss up in a brewery anyone? Anyway, as I said, they lost, it was 2-0 to Senegal. Finding their actual line-up was near on impossible. I did eventually but had 3 different versions from twitter. I have a feeling their cloak of anonymity will follow them into this tournament and out again fairly swiftly so I'll just leave my knowledge and interest in them right back where it began when I first wrote 'South Korea' in the title.
Possible Line-up
Losing
The, Will, To, Live
Researching, South Korea, Feels
Pointless, Son, Shine
The game itself can be accessed here – FIFA World Cup
And the official FF247 league can be accessed HERE or the code itself is KHC1BUJ8
Thanks for reading Fantasy World Cup Russia Group F Guide. This article was written by Inittowinit
Previous Articles –
Group A Analysis
Group B Analysis
Group C Analysis
Group E Analysis
Group H Analysis
Group stage fixtures in full…