Fantasy World Cup Russia Group H Guide
Welcome to Fantasy World Cup Russia Group H Guide. Group H promises to be one of the more unpredictable groups in the tournament as Poland, Senegal, Colombia and Japan compete for two spots in the knock-out stage. Tough to call who will come first and second in the group, though one would expect Colombia to rock the boat and top Group H, while Poland and Senegal duke it out for second place. The bookies' favourites are Colombia in first with Poland in second. The winner of Group H will play the runner-up of Group G, and conversely, the runner-up of Group H will play the winner of Group G. Belgium and England are expected to go through from G, though who knows in which order.
The game itself can be accessed here – FIFA World Cup
And the official FF247 league can be accessed HERE or the code itself is KHC1BUJ8
Poland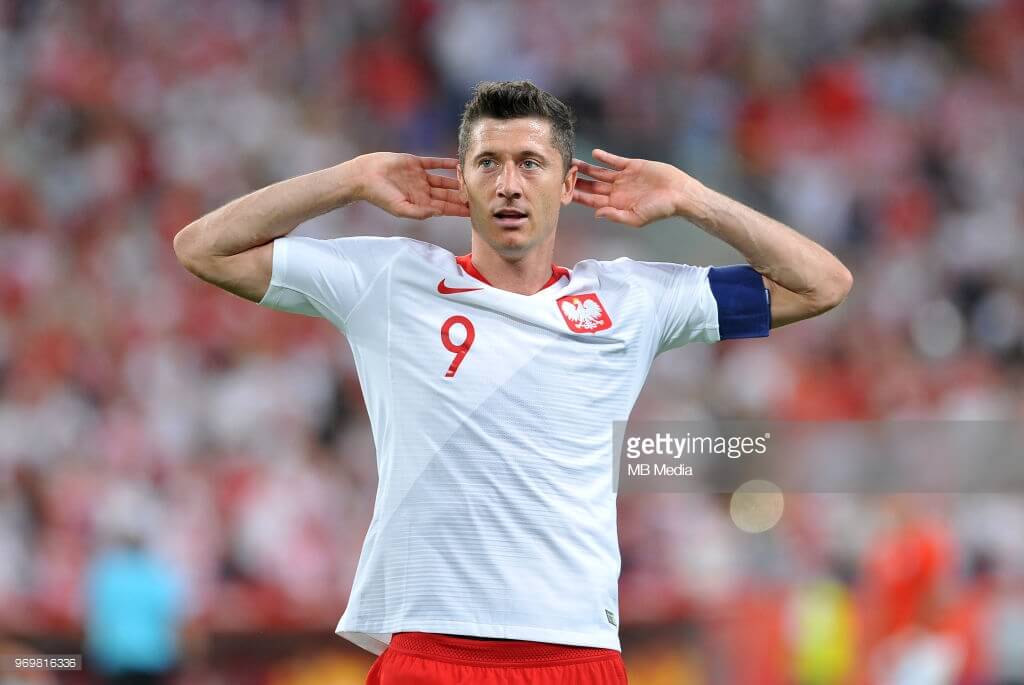 1. Overview
Poland return to the WC for the first time since 2006 after topping their qualifying group, and considering they reached the Euro quarter-finals two years ago (where they exited only via penalties to eventual champions Portugal), expectations are high for the Bialo-czerwoni (the White-Reds). Although the Poles missed out on WC 2014 (Brazil) all together, and have not progressed beyond the group stages in a WC since 1986, one would expect them to put in a good performance at this tournament and make it to the next round, being the highest ranked side in Group H (10th in FIFA Rankings). They won eight of the 10 qualifiers with an average of 2.8 goals per game. What is a little worrying, however, is that they conceded 14 goals in the run up, the most of any team finishing in the top two in a European group, prompting them to reconsider their defensive formation.
Under the guidance of coach Adam Nawalka, whose biggest successes have been winning the Polish title with Wisla Krakow, recording an upset in defeating Germany 2-0 in their home Euro 2016 qualifier, and later reaching the quarters in the Euros proper, Poland will aim to build on the success achieved in 2016.
2. Fantasy player perspective
With 16 goals in ten appearances (a European WC qualifier record), Robert Lewandowski (Poland's captain) was the top scorer in Europe's 2018 WC qualifiers, in the process becoming Poland's all-time leading goal getter (52 goals from 93 games). At Bayern, 'Lewy' finished the season as Bundesliga's top goalscorer with 29 goals, the third time he has won the award. Looking at all competitions, Lewandowski finished the season with 41 goals in 48 matches, a mighty impressive tally. It shouldn't come as a surprise then that out of the strikers represented in Group H, he might be the one to consider for your fantasy team.
The Bialo-czerwoni, however, will be eager to show that there is more to their team than star-man Lewandowski and a bunch of other players with easy-to-spell names. They have a solid backbone of experience in rock-of-a-centre-back and part-time Bond villain Kamil Glik (Monaco)(though he is a major doubt having injured himself recently falling awkwardly in an attempt at a bicycle kick!), right-sided centre back and Dortmund stalwart Lukasz Piszczek, veteran midfielder and the Rocky-Balboa-of-Polish-football Jakub Blaszczykowski (Wolfsburg), as well as younger players including back-up striker Arkadiusz Milik (Napoli), central midfielder/winger and rumoured Liverpool target Piotr Zielinski (Napoli), as well as eternal-teenager-faced midfielder and Poland's Luka Modric Karol Linetty(Sampdoria). Fantasy-wise, keep an eye out for Zielinski, Grosicki, Blaszczykowski and Linetty (along with Lewandowski) who all have the potential for goals and/or assists. Napoli midfielder Piotr Zielinski is coming off a fantastic Serie A season during which he scored seven goals in 47 matches and was a central point of the team's midfield. Support on the flanks will come from Blaszczykowski and Kamil Grosicki in the 4-2-3-1 system. Defensively, one might suggest staying away considering their poor defensive record in qualifying, Wojciech '£20,000-fine-for-smoking-in-the-showers' Szcz?sny being their No.1, and the fact that their main-man-in-defence, Glik, might be out, though you could take a punt on Piszczek as he does get forward.
Likely XI:
Szczesny
Piszczek, Bednarek, Pazdan, Rybus
Krychowiak, Linetty
Blaszczykowski, Zielinski, Grosicki
Lewandowski
Last warm-up match vs Lithuania (6/12)
3. Fixtures
The Poles have a tricky opening fixture against Senegal, a must-win game if they are to claim a spot in the knock out stage, as group favorites Colombia come next having most likely disposed of Japan and eager to seal their own spot in the Round of 16 early. Japan come last, either with a little hope having lost versus Colombia but miraculously tied Senegal, or with their WC dreams in tatters having lost both their matches. Whatever the scenario, Poland need to fix their defensive frailties if they are to progress through the tournament and build on the success of their recent Euro outing.
Senegal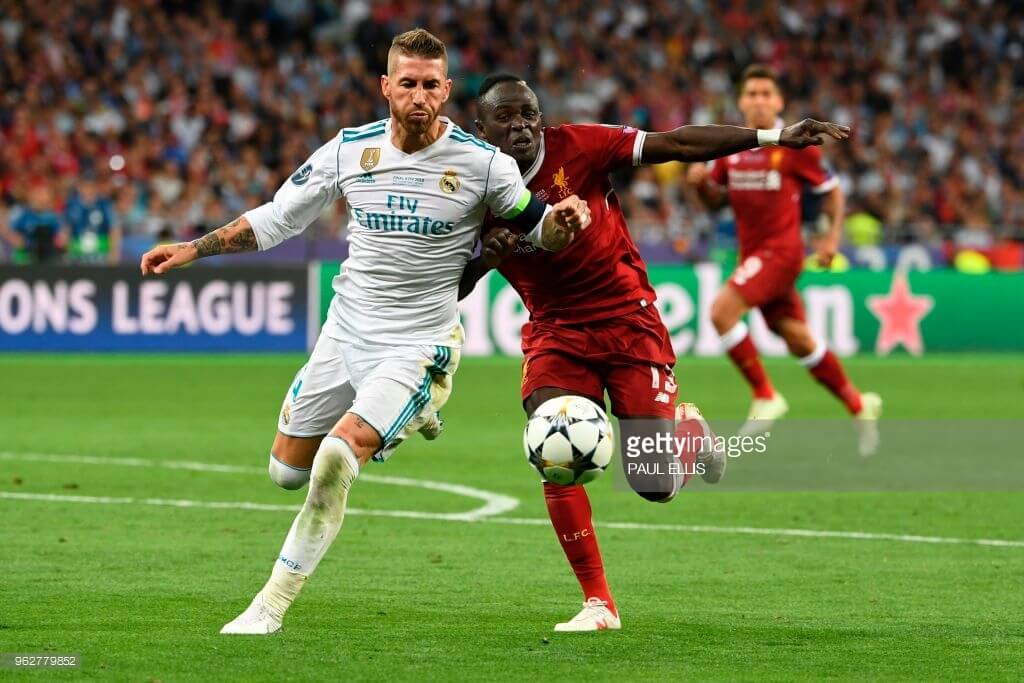 1. Overview
Surprisingly, this will only be Senegal's second appearance at the WC. Perhaps it's surprising because in their debut in 2002 (Korea/Japan), in their one and only appearance, they stunned reigning champions and star-studded France 1-0 in the opening match of the tournament before going on to reach the quarter-finals (where they were narrowly eliminated by a "golden goal" four minutes into extra time by Turkey). Usually considered perennial underdogs, only three African teams have made it to the quarters (where they all lost in dramatic and unfortunate fashion) — Cameroon in 1990 (Italy), Senegal in 2002, and Ghana in 2010 (South Africa) — so, in terms of lifting the WC trophy, it's fair to say history does not bode well for African teams (if they only had better luck!).
Reaching the knock-out stage is a different matter, however, as Senegal are in Group H, a relatively evenly-matched group (bar, perhaps, Japan), and have qualified unbeaten (4 wins, 2 draws and 0 losses) and top of their group under coach Aliou Cissé (who, incidentally, captained the side in their successful 2002 WC debut). The Lions of Teranga, who mostly ply their trade in Europe, are 28th in the FIFA Rankings and reached the quarter-finals in the 2017 Africa Cup of Nations.
2. Fantasy player perspective
Senegal are more than capable of scoring against any of their Group H rivals having netted 10 goals in 6 games during qualifying, and being equipped with one of the most in-form players coming into the tournament, Sadio Mané. With his pace and prowess, Mané is undoubtedly their most dangerous player and will likely provide the majority of Senegal's attacking threat, having scored 20 goals in all competitions this season for Liverpool, helping them to finish fourth in the Premier League as well as reach the Champions League final, where he scored Liverpool's solo goal. In other words, if you were to choose one attacking player from Senegal, it would be him.
The Lions are pretty solid defensively as well, having avoided defeat in their last eight matches while keeping five clean sheets. Key to their defence and potential CS's will be goalkeeper and man-who-intentionally-trips-over-his-own-feet-to-time-waste, Khadim N'Diaye (Horoya), plus towering 6ft-5 defender Kalidou "K2" Koulibaly(Napoli). Apart from N'Diaye, Koulibaly and Mané, however, it is hard to predict who will start, as Cissé rotated players heavily during qualifying. Brick outhouse/bulldozer Cheikhou Kouyaté (West Ham) will probably start either in central defence or in midfield (he played both in qualifying); as will Idrissa Gueye (Everton) in defensive midfield; with the likes of Moussa Konaté (Amiens); prima-donna-with-attitude-problem Keita Baldé (Monaco); 50 Cent look-alike Mame Biram Diouf (Stoke); Diafra Sakho (Rennes); Ismaïla Sarr (Rennes); and Mbaye Niang (Torino) all vying for a place in attack having made an appearance in their recent WC warm-up match against Luxembourg (which ended 0-0) and Croatia (which they lost 2-1). In terms of goals this season, Konaté has scored 11 in 29 appearances in all competitions, Baldé 8 in 33, Sakho 7 in 21, Diouf 6 in 37, Sarr 5 in 27 and Niang 4 in 29.
Last two matches:
vs Croatia (6/8)
Diallo
Gassama, Sane, Koulibaly, Sabaly
Sarr, A. N'Diaye, Gueye, Niang
Sakho, Mane
vs Luxembourg (5/31)
N'Diaye
Wague, Kouyate, Koulibaly, Ciss
Sarr, Gueye, A. N'Diaye, Baldé
Konaté, Niang
Last warm-up match vs South Korea (6/11)
3. Fixtures
Senegal will certainly want to land on their front foot in their opening game against leaky Poland and keep up with group favorites Colombia, who play probable Group H whipping boys Japan in their opening fixture. If they secure a victory against Poland, Senegal themselves then have the Blue Samurai, where they could potentially book their place in the round of 16, before playing Colombia in their third game.
Japan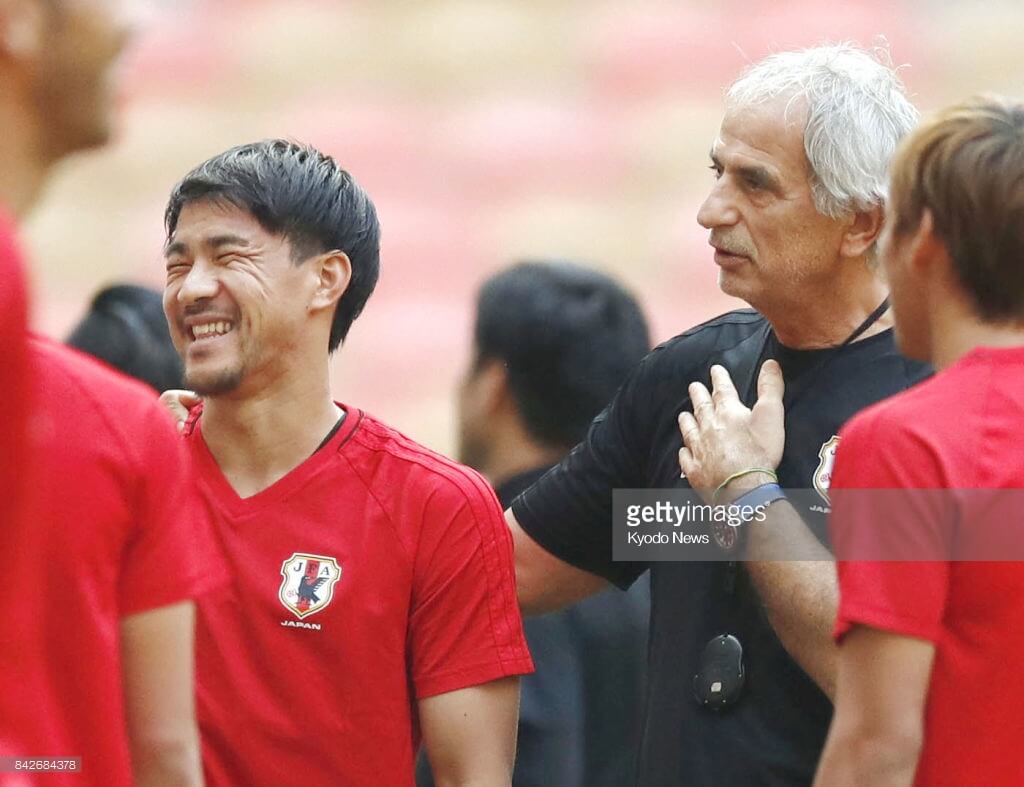 1. Overview
Though one of the strongest representatives from Asia, having won 4 out of the last 7 AFC Asian Cups and qualifying for the WC for the sixth consecutive tournament, Japan come into this particular tourney without the best of build-ups. After a string of disappointing results following qualification, the Japan Football Association decided to fire previous manager Vahid Halilhodzic just two months before the WC! Although guiding the Blue Samurai to the top of their group with a game to spare (6 wins, 2 draws and 2 losses), the Bosnian was dismissed and replaced by former national team player plus manager, and current JFA technical director, Akira Nishino. The good news is, Nishino famously masterminded a 1-0 win against Brazil (dubbed the 'Miracle of Miami') as manager in the 1996 Olympics, a team that included the likes of Roberto Carlos, Juninho Paulista, Rivaldo, Bebeto and Ronaldo. He also delivered Gamba Osaka their first J-league title in 2005 as well as the AFC Champions League in 2008, and guided them to the FIFA Club World Cup semi-finals in 2008 where his team played admirably in a thrilling 5-3 loss to Manchester United. The bad news is, he really doesn't have much time to turn things around for the Blue Samurai, who have dropped to 60th in the FIFA Rankings, their lowest standing in over 20 years.
Although often finishing top of their group in qualifying, Japan (as with other Asian teams) have tended to struggle at the WC proper, while teams from Europe and Latin America seem to be peaking. Japan have only twice reached the knockout stages — losing both times in the round of 16 — and won none of their matches at the last WC in Brazil, tying one and losing two in a group containing Colombia, Greece and Ivory Coast.
2. Fantasy player perspective
The dearth of prior evidence makes predicting Nishino's starting 11 somewhat of a challenge, though we did get a glimpse into his favored players in Japan's 2-0 loss to Ghana a fortnight ago, and versus the Swiss on Friday. In goal, Eiji Kawashima (Metz) is likely to continue as Japan's No. 1, with Maya Yoshida (Southampton), Tomoaki Makino (Urawa Reds), Yuto Nagatomo (Galatasaray), and either G?toku Sakai (Hamburg) or Hiroki Sakai (Marseille), in front of him. Fantasy-wise, maybe — and this is a 'tall' order — you might fancy a punt on 6-ft-2 Yoshida (10 goals in 80 appearances for the national team), or 6-ft Makino (4 goals in 30 appearances). If you prefer wing-backs to central defenders, then consider the pacy Yuto Nagatomo (Galatasaray) who, once-upon-a-time, was known to provide assists and score goals, albeit long, long ago.
On the attacking side, familiar names like the two 'Shinjis' — Shinji Okazaki (Leicester) and Shinji Kagawa (Dortmund) — as well as Keisuke Honda (Pachuca) were used sparingly by Halilhodzic during the qualifiers, but Nishino believes the 'Big Three' still have much to offer so expect them to make an appearance. Okazaki (Japan's third-highest all-time goalscorer) and Honda have both scored seven goals for their clubs this season, while Kagawa has scored six. Other potential goal scorers fighting for a position include forwards Yoshinori Muto (Mainz) who has scored ten goals this season, Yuya Osako (Köln) six goals, and attacking midfielders and the two 'Takashis', Takashi Usami (Fortuna Dusseldorf) seven goals and Takashi Inui (Eibar) five goals. They are as equally likely to score as find themselves on the bench, considering the unpredictability of the starting 11, select with hesitation or trepidation (or both).
Likely XI
Kawashima
H.Sakai/G.Sakai, Yoshida, Makino, Nagatomo
Hasebe, Oshima
Haraguchi, Honda, Usami
Osako
Last warm-up match vs Paraguay (6/12)
3. Fixtures
Japan will have to be on their toes from the get-go as they face Colombia in their opening match, a team that beat them 4-1 in the group stage and reached the quarterfinals at the last WC. Things don't get easier for the Blue Samurai as Mane-led Senegal is next up, followed by Lewandowski-led Poland, both quarterfinalists in their respective continental cups (Africa Cup of Nations 2017 and Euro 2016). Anticipating Japan winning any of their matches would be like hoping for divine intervention in the form of a three-legged crow showing up on the pitch, picking up the ball and magically guiding them to victory (oh wait, that's the mythology behind their national team logo), though they might nick a goal here and there. Unlike their female counterparts (the 'Nadeshiko') who have won a WC, expect no stars to be added to the Blue Samurai's kit this summer (or any time soon), though I would happily buy a round of sake bombs to anyone who is courageous enough to load up on Japanese players in their fantasy team AND they actually make it out of the group stages (photo evidence required).
Colombia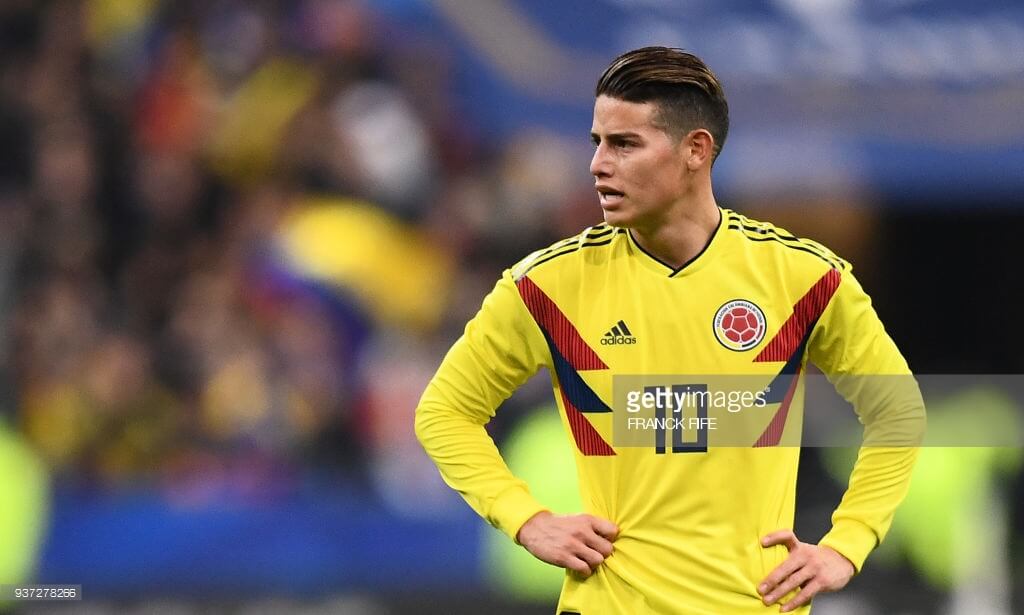 1.Overview
Though quarter-finalists in Brazil four years ago where they impressed throughout the tournament (until their narrow exit to the hosts), Colombia arrive in Russia having barely qualified on the final match day, taking the last available automatic qualifying spot. Facing teams like Brazil, Argentina and Uruguay, 'Los Cafeteros' came through the ultra competitive South American qualifiers winning only seven of their 18 qualifying group games and scoring just 21 goals. With an attacking line-up that includes James Rodríguez and Radamel Falcao, you wouldn't think that scoring would have been a problem, but that was the story of their qualification. The supporting pieces around Rodriguez are not as cohesive as they were four years ago, with the midfield more focused on defensive duties that anything else. In other words, if Colombia were the exciting, flashy team you rooted for in 2014, this time around things might be somewhat different with perhaps more pressure on them than the last WC. Under manager Jose Pekerman (who has three FIFA U-20 World Cup titles with Argentina), Colombia (ranked 16th) are a side that, for the most part, grind out results, focusing on a tight defence and playing on the counter-attack. They'll be confident, however, that their tough qualification process gives them the edge over the likes of Japan and Senegal.
2.Fantasy player perspective
Colombia's all-time leading scorer Radamel Falcao and creative playmaker James Rodríguez are perhaps the obvious choices attacking-wise, with the former looking to capitalise on the latter's through balls. Both James and Falcao are players with a point to prove in Russia, James still smarting from being sent out on loan by Real Madrid, while Falcao is eager to make up for lost time having missed the 2014 World Cup through injury. James had a hand in 48% of all Colombia's goals in qualifying, with six goals and four assists. 'El Tigre' (Falcao) has registered 54 goals for Monaco over the past two seasons and has regained his form to captain Colombia and add to his tally of 29 goals in 71 appearances for Los Cafeteros. At 32 years old, Falcao might not last the full 90 minutes, but he'll probably be on penalty duties. Other potential prospects include Juan Cuadrado (Juventus) and Luis Muriel (Sevilla), both of whom will most likely flank James in Perkerman's preferred 4-2-3-1 formation, offering width and pace. Pekerman has quality and pace off the bench as well, with the likes of Carlos Bacca (AC Milan), Juan Quintero (River) and Jose Izquierdo (Brighton) to call upon.
Defensively, expect David Ospina (Arsenal) to start in goal, with Davison Sanchez (Tottenham) and Yerry Mina (Barcelona) as centre-backs, and Johan Mojica (Girona) plus Santiago Arias (Eindhoven) in the fullback positions. Mojica, a technically skilled left back who gets forward and can put in a decent cross or two, will most likely replace Fabra, who has been ruled out of the WC. Mojica looks great value at 4.5 if he starts. With Pekerman looking to keep things tight defensively, having one of these fine Colombian men in your fantasy team might be a shrewd investment.
Likely XI
Ospina
Arias, Mina, D. Sanchez, Mojica
Uribe, C. Sanchez
Cuadrado, James, Muriel
Falcao
No more warm-up matches scheduled.
3.Fixtures
Colombia will want to get off to a winning start against Japan in their first match, the lowest ranked team in Group H, before facing highest ranked Poland next. They play Senegal in their final group game.
Thanks for reading Fantasy World Cup Russia Group H Guide. This article was written by FC Sanchez
Previous Articles –
Group A Analysis
Group B Analysis
Group C Analysis
Group E Analysis
Group stage fixtures in full…