Fantasy World Cup Russia Group G Guide
Welcome to Fantasy World Cup Russia Group G Guide. Group G is considered to be a relatively easy group, however, that depends on your point of view; fans of World Cup virgins Panama probably don't fancy their chances much. Other than the men who don't make the hats (I was dismayed to learn Panama hats originate from Ecuador) Group G consists of perennial underachievers England, perennial dark horses Belgium and Tunisia (I ran out of perennial based superlatives), who everyone seems to have written off, but could yet pull off a nasty surprise or two.
Unsurprisingly Belgium are favourites to top the group, England tipped to take second, and it could go either way in my opinion. Nobody expects much from Tunisia, and even less is expected from Panama. The Bookies have Belgium and England as 6th and 7th placed favourites to win the whole thing, but I suspect only the most patriotic (morons) will be getting their wallets out, despite England's 17/1 odds.
The official FF247 league can be accessed HERE or the code itself is KHC1BUJ8
Tunisia

Ranked 14th in the world (England are 13th), undefeated in qualification and heading to the World Cup on the back of successive 2-2 draws against Turkey and European Champions Portugal, they even kept defeat to Spain down to a single goal in their final warm-up game. Man alive, I'm already making excuses, a precursor to justify the inevitable goalless draw with England next week maybe, but facts are facts.
If the Eagles of Carthage are to progress in the competition, they will have to do so without talisman Youssef Msakni who suffered a cruciate ligament injury in April. He'll be a big miss, without him there's a distinct lack of quality in the team, perfectly illustrated by Sunderland forward Wahbi Khazri, now considered their 'star man'. Desperate times and all that.
Sadly for fantasy managers they're a team without 'real' star players. The midfield trio of Ferjani Sassi, Mohamed Amine Ben Amor and Ghaylen Chaaleli will ensure that they at least remain competitive in Russia, which roughly translates to 'they may not get a hiding, but I wouldn't stick them in your squad'.
The reality of Tunisia's undefeated qualifying campaign has more to do with a favourable group than anything else, and I think they'll struggle in their opening games against England and Belgium. Will they progress from the group stage? Doubtful. They will rely on set pieces and hope their 'rugged' midfield protects their porous backline. Tunisia are not the worst team in the group, but that's hardly a compliment.
Predicted Line-up: Mathlouthi, Nagguez, Meriah, S. Ben Youssef, Maaoul, Sassi, Ben Amor, Chaalali, Khazri, F. Ben Youssed, Sliti
Panama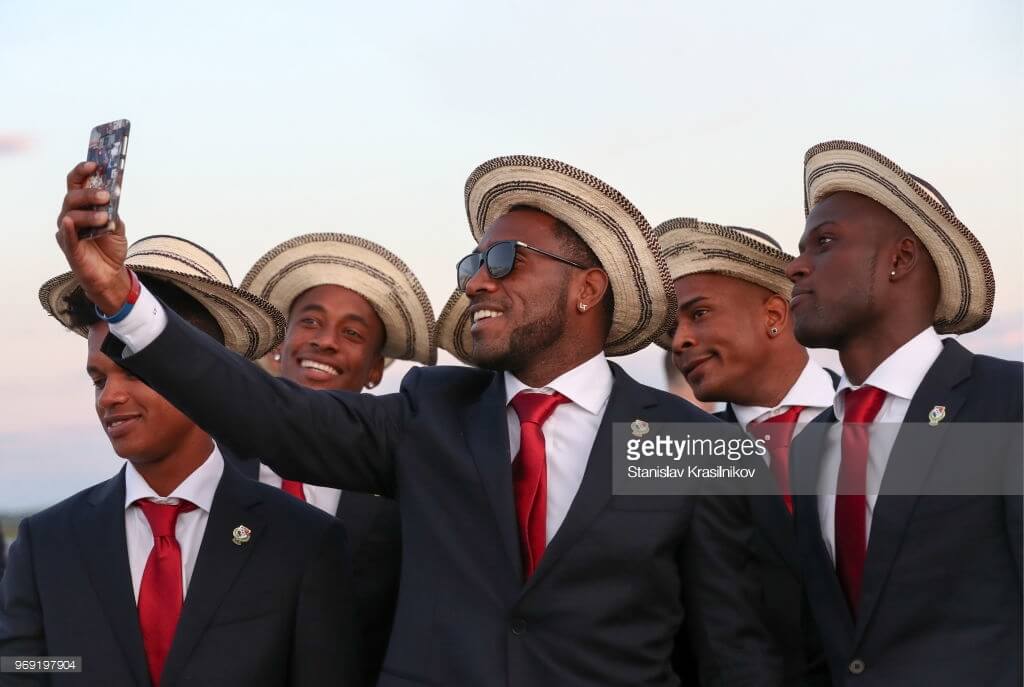 Los Canaleros qualified for their first World Cup in controversial circumstances. A 'ghost goal' scored in their 2-1 victory over Costa Rica ensured third spot in CONCACAF qualifying. That result means there'll be no U.S team in the World Cup for the first time in 32 years, you wouldn't blame stateside fans for feeling more than a little hard done by.
Panama are a physical team, known more for their work ethic than technical ability, expect fouls, provocation and frustration all around, think Wimbledon in the mid 90's; not pretty, but occasionally effective. If they were to somehow progress from Group G, it would probably be because they've kicked seven bells out of their opponents, plausible, but unlikely.
The problem with such an aggressive playing style is that when tackles are missed and bullyboy tactics fail to elicit the desired response, they are liable to get a serious wholloping. The U.S put 4 past them without reply just days before the goal that never was, and Switzerland recently beat them 6-0 in a friendly.
If you're still considering Panama players who am I to dissuade you, you can't argue with stupid after all. I'll warn you though, much like Tunisia, they don't have any real standout players. The core of the team has remained much the same for the past 8 years, goalkeeper Jaime Penedo (36) defender Felipe Baloy (37), midfielder Gabriel Gomez (34), and strikers Blas Perez (37), Armando Cooper (30) and Luis Tejada (36) are all on the wrong side of 30 and will be hoping experience will count for something, It probably won't.
If you had to pick any of their players (and I mean really had to), then Captain Roman Torres would probably be the one to go for. He's a big old unit, plays at the back and likes to get forward for set pieces. He scored the winning goal (the one that actually crossed the line) to secure qualification, taking his tally to 10 goals in 108 matches for his country, but at £5.0m I'd probably look elsewhere.
Columbian coach Hernan Dario Gomez is something of an expert at CONCACAF qualification (taking both Ecuador and his native Columbia to previous tournaments); his record at the tournaments has however been poor, elimination in the first round on both occasions. I expect he'll complete an unwanted hat-trick very soon.
Predicted Line-up: Jaime Penedo; Luis Ovalle, Roman Torres, Felipe Baloy, Adolfo Machado; Alberto Quintero, Gabriel Gomez, Anibal Godoy, Edgar Barcenas, Blas Perez, Gabriel Torres
Belgium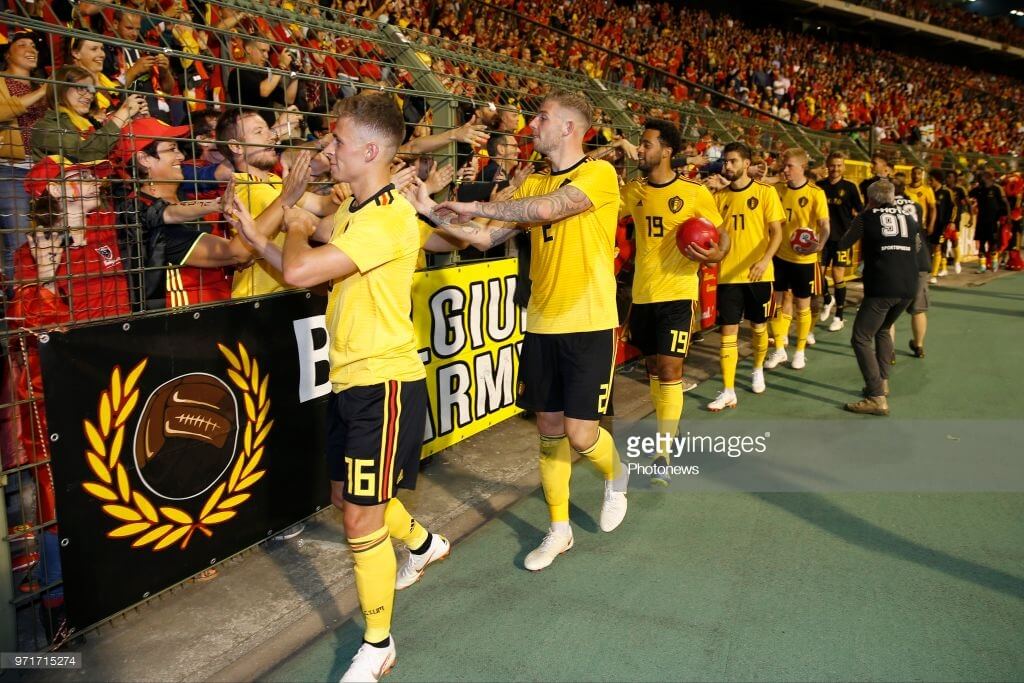 Belgium are a team most FPL managers will be familiar with. They could have no less than 8 players currently plying their trade in the Premier league in their starting 11, and they're blessed with outstanding players in every department. They made qualification look like a walk in the park; 28 points out of 30, 43 goals scored and only 6 conceded. They once again head into the competition looking genuine contenders, but haven't we heard this line before?
There's no denying the talent at manager Roberto Martinez's disposal, but after failing to live up to expectations in their previous two major tournaments, many feel this may be the final opportunity for Belgium's 'golden generation' to deliver on the big stage. The problem is that the same tactical frailties that hampered their progression in the 2014 World Cup and Euro 2016 remain.
Martinez doesn't help matters either, he picks his side like a 12 year old playing Fifa on his Xbox; get as many of his best 11 players on the pitch, regardless of position and often at the expense of tactics. There's a lack of protection for the back three (not helped by the controversial axing of Roma midfielder Radia Nainggolan), a formation he's been forced to adopt, as they don't have a left-back he considers as good as their three centre-backs. However despite all this, they will probably rip Panama and Tunisia a new one, the question will then be if this is the year that they go on to do the same in the knockout stages.
So which Belgium players should you consider for your squad? Take your pick. With Panama and Tunisia up first, a defender or keeper could be a sound investment. Courtois, Vertonghen, Alderweireld and Kompany (if fit) are solid options, but my pick would be Paris Saint-Germain right back Thomas Meunier (6.0). Operating at right wingback, Meunier finished with 5 goals and 7 assists in qualifying, his standout performance came in the 9-0 demolition of Gibraltar; a hat-trick and four assists, which would likely get you 36pts in FPL. Crikey.
At the other end of the pitch is where they really shine. In Hazard, Mertens, De Bruyne and Lukaku, Les Diables Rouges have four attacking players arguably better than any other team in the competition. Kevin De Bruyne has just had his best season for Manchester City (8 goals and 15 assists), but at €10.0m he doesn't come cheap. It might be worth considering Yanick Carrasco (€6.5m) who operates as a left wingback, whilst he's not as prolific as Meunier, he'll likey play very high up the pitch in their opening two fixtures. Eden Hazard and Dries Mertens will play either side of Romelu Lukaku. Both players have been classified as forwards in the game (hasn't everyone?), and both had similar stats in qualifying (Hazard – 6 goals, 5 assists, Mertens 5 goals, 6 assists). If money is no object then Hazard or Lukaku (both €10.0m) will likely reward you, however at €9.0m Mertens who has primarily been used as a centre-forward by club side Napoli in the last two seasons (46 goals in 73 appearances), could be a cheaper way into the Belgium attack.
Predicted Line-up: Courtois, Alderweireld, Kompany (if fit), Vertonghen, Meunier, Witsel (Or Dembele), Carrasco, Mertens, Hazard, Lukaku
England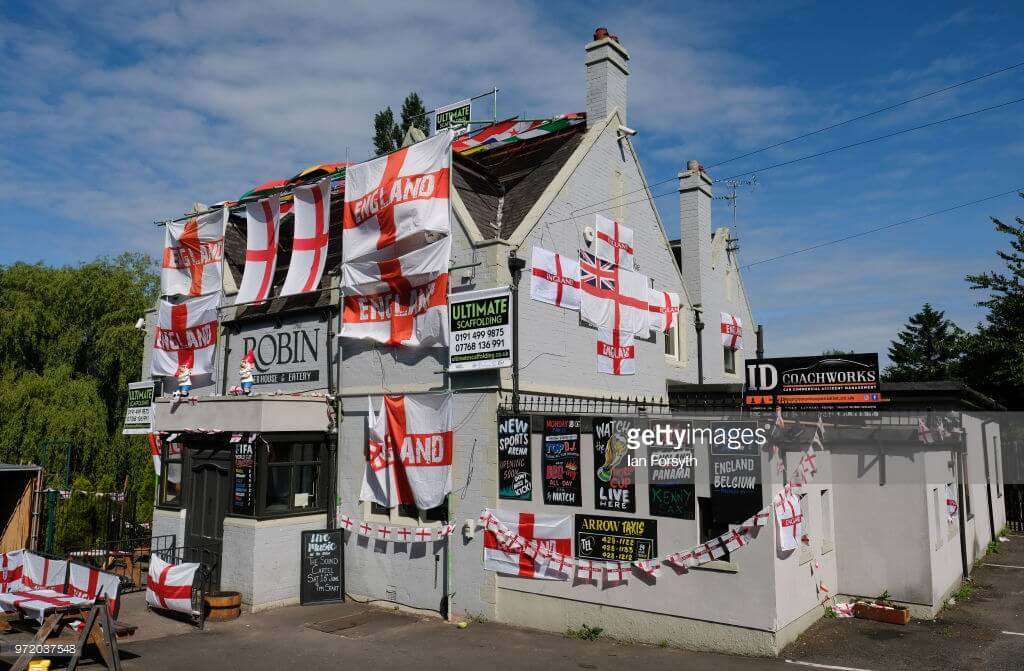 Sometimes you stay in a relationship when you know it would be better for all concerned, if you just went your separate ways. Friday June 21st 2002, the day I finally decided enough was enough. Sure there had been good times, that beautiful trip to Italy in 1990 and that wonderful 'staycation' in the summer of 96. Just 2 years later in the summer of 98, the cracks were beginning to show. I should have walked away then. Yet there I was, it was 9.30am, England had just been knocked out of the World Cup by Brazil, I still had a full day at work ahead of me, and I had a bloody hangover. FML.
Whilst the above sounds a little theatrical, it is in essence true. I was 13 during Italia 90 and England's performance built on the foundations of Mexico 86; I bl**dy loved England. USA 94 was a kick in the knackers, but I was over it by '96. So how in just a few short years did I go from a passionate enthusiastic supporter of my national team, to where I am today? I didn't watch a single qualifier, it's not that I have any real animosity to England, the players or the manager; I just don't care that much anymore. Ambivalence probably best describes my current relationship status. Don't get me wrong, if England do well I'll be watching and celebrating, but when the inevitable happens I'll shrug my shoulders and get back to watching the rest of the tournament, no great shakes.
While the daily rags have been getting themselves worked up over Raheem Sterling's latest body art, those in know seem to think we actually have a decent side. Apparently we have a system and the players to execute 'the plan'. I don't know what that plan is, but I'll take their word for it. We're no longer a team of egos and our squad is youthful and athletically impressive, sounds canny. I never read too much into our qualification stats, we once again made light work of that (if you're interested the group was won by an 8pt margin, we were unbeaten, scored 18 and conceded just 3 goals), but time and time again we fail to live up to the hype once we get to the big stage.
If recent friendly results are used as guide we seem to have a decent defence; before conceding to Nigeria in our recent friendly, we didn't concede from open play for 627 minutes against the likes of Germany, Italy, Brazil and Holland, although John Stones is a likely starter for the Three Lions, so don't get your hopes up.
As with Belgium, England take on both Tunisia and Panama in their opening two fixtures, it's with those two fixtures front of mind that I make my suggestions on who could reward your fantasy team, in the short term if nothing else.
So who will start? Despite being utter cack, John Stones seems certain of his place in the back three, he'll likely be partnered by Kyle Walker and one of Gary Cahill, Harry Maguire or Phil Jones, although Kieran Trippier (€5.5m) may be your best route into the England defence. He notched 7 assists in 24 appearances for Tottenham and was 8th in defenders for PPM in FPL, Trippier is expected to slot in at right wingback with Kyle Walker playing on the right of a back 3. Danny Rose is expected to start on the opposite flank although will face competition from Ashley Young.
In the midfield Eric Dier and /or Jordan Henderson will play the holding role/role's, with Dele Alli and /or Jesse Lingard expected to provide England's attacking threat. With doubt over whether one of both the former players will start, Raheem Sterling (€9.0m) who has unfortunately been classified as a forward would still be my pick. Sterling heads into the World Cup on the back of a sensational season for Manchester City (18 goals, 17 assists), and as such is all but guaranteed his starting spot. Sterling will play off Harry Kane who despite having a disappointing end to the season, with Panama and Tunisia up first he could still prove value for money despite his £11.0m price tag.
Predicted Line-up: Pickford, Trippier, Walker, Stones, Maguire (or Cahill), Rose (or Young), Dier, Henderson, Alli (or Lingard), Sterling, Kane
That's Group G folks. In summary I would have some representation from both England and Belgium for their opening two fixtures. I'd avoid Tunisia and Panama, we have 32 nations competing, only 15 spots in our squads, look elsewhere. Good luck and enjoy the tournament!
The game itself can be accessed here – FIFA World Cup
And the official FF247 league can be accessed HERE or the code itself is KHC1BUJ8
Thanks for reading Fantasy World Cup Russia Group G Guide. This article was written by Rusco
Previous Articles –
Group A Analysis
Group B Analysis
Group C Analysis
Group E Analysis
Group F Analysis
Group H Analysis
Group stage fixtures in full…